A Socially Distanced Season
While many of Kingwood High School's normal activities have been put on hold due to the current health climate, sports are finding ways to continue their seasons while adhering to social distancing guidelines, including volleyball. Volleyball has the advantage of being played with a net separating opposing teams, so staying distant poses less of a problem than the more physical sports such as basketball or football. Regardless, many precautions are still being taken to ensure a safe, socially distant season. The two teams will not switch sides of the court after each set in an effort to reduce the spread of germs. Masks must be worn by everyone at all times, except for the players on the court actively involved in gameplay. The tickets will be limited at 400 per home game, so if you're interested in coming out to support our Mustang Volleyball Team, make sure you get there early.
Despite the late start, Kingwood Volleyball is still looking forward to a great season. They play K-Park on September 22 at Kingwood, and their first district game is October 2nd against Atascocita also at Kingwood. While it will definitely be an unprecedented season, Kingwood is very excited about celebrating their seniors this year and giving them the best season possible in the current climate. This year's seniors include Temi Areola (hitter), Ashlyn Baker (setter), Skylar Roth (hitter), Katelyn Tillis (libero), Jordan Rambo (setter), Megan Wilson (hitter), Kaitlyn Morgan (outside hitter), and Medina Khoury (setter). It's going to be an exciting season for our Kingwood Volleyball team and the girls are excited as well, so come support them September 22nd at Kingwood for the first home game of the season!
Leave a Comment
About the Contributor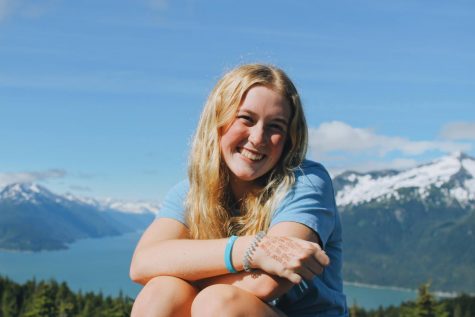 Sawyer Bryce, Volleyball Staff Writer
Sawyer is on varsity volleyball at KHS and writes primarily for the volleyball program. She's also a student council executive and NHS president. She's...