May 5, 2019
This school year, Kingwood High School sent twelve people to UIL debate districts. Of these twelve, seven advanced to region. Xomie Sukach, Braden Hopkins, and Claire Sullivan advanced in informative extemporaneous speaking, Emily Grantham, Leila Saklou, and Darian McCrary advanced in persuasive speaking...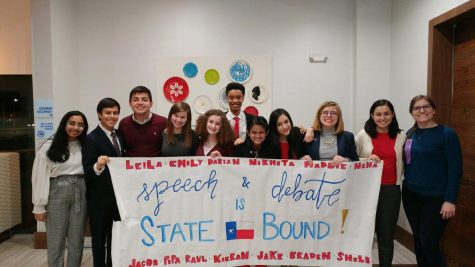 Braden Hopkins, Debate Staff Writer

April 30, 2019
It was a successful year for the Kingwood High School debate team! After ending the summer with a National Championship in World Schools Debate by Seniors Emily Grantham and Leila Saklou, KHS debate members were excited to start the season. The year started off strong in the fall semester, when the ...