Fresh Faces of Kingwood High School Athletics Chapter 1 – KHS Volleyball
In a series of highlighting our fresh faces of Kingwood Athletics following the Class of 2026, I had the chance to interview Carly Thomas. Carly had the opportunity to play with the Junior Varsity team at KHS as a freshman this year and be contributor to the team and program. I asked her a series of questions to reflect on her fall season at KHS as well as to look forward to the spring club season and the fall of 2023. Here are her candid and reflective answers below.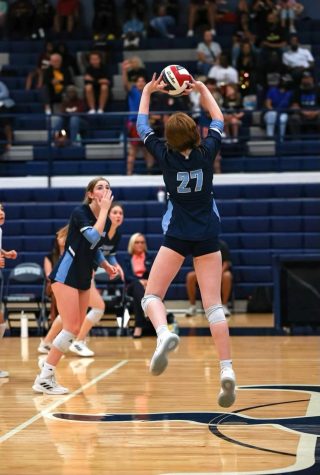 Carly, You now have one season of KHS Volleyball behind you as a freshman who had the opportunity to play on Junior Varsity this year. What was that like for you and did the experience of playing for KHS  hold up to your expectations?
"Honestly I was pretty nervous during tryouts because I wanted to reach my goal of making the JV team as a freshman. Once I made the team, I was proud that my off-season camp work paid off.  I got really excited when my teammates welcomed me so quickly.  That made the transition to high school volleyball so much easier.  I was able to relax and in my mind have a very good season." – Carly Thomas
What are your plans in the off-season to train and get ready for your upcoming club season and the fall of 2023?  Where do you see yourself  in the up-coming year?
"For me, volleyball never stops and I love it.  Before club season started, I took a lot of private lessons with my club teammates.  I also started doing strength and conditioning training. Now that club has started, I practice with my team twice a week and do my private on court/ strength workouts once a week.  The next two years are important to me as I hope to continue to get interest from colleges to play for their schools." – Carly Thomas
If you had one take away for other athletes coming behind you what would you say to them on sticking with volleyball and getting to play for KHS and at the elite club level?
"My advice to any future KHS volleyball player is that volleyball never takes time off.  Focusing on school is most important.  Getting off the court and resting your body is important too.  Vacations are fun and needed.  But super long breaks away from volleyball can force bad habits and hurt your chances of getting better as you get older and face tougher opponents. " – Carly Thomas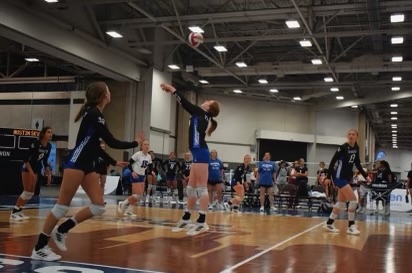 Keep watching Carly Thomas as she progresses through her volleyball journey over the next four years at Kingwood High School and club sports. She exhibits a strong dedication to her sport and leadership on and off the court.
Stay tuned for more of our fresh faces of the class of 2026 in KHS athletics over the next few months as we highlight our cheer, swimming, golf, tennis, soccer, track, fillies, baseball, softball, wrestling athletes from the class of 2026
Leave a Comment
About the Contributor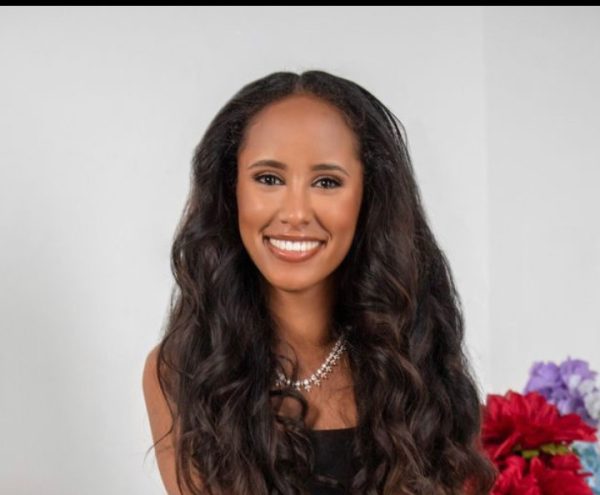 Tamir Shaw, Editor-in-Chief, Sports Editor
Tamir is excited to lead Mustang Monthly this year. She is also a sophomore class officer at KHS and hopes to participate in athletics as a soccer player...