Kingwood Volleyball Excelling in the Gym
While the football team is busy on the field, the Kingwood volleyball program is excelling in the gym.  The first half of the district season has come to a close and all the volleyball teams are looking to end their seasons playing their best ball of the season.  The highlight of the varsity's season so far was their four set victory over rival Atascocita.  The district schedule has lots of tough road trips but so far so good with two wins in Beaumont and a victory at North Shore.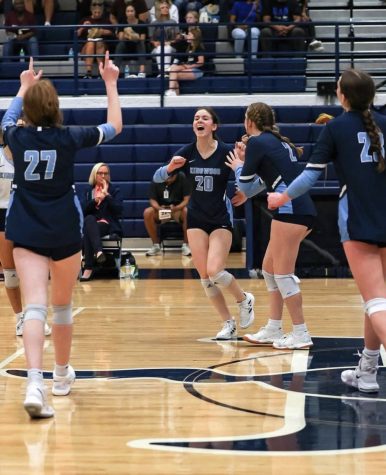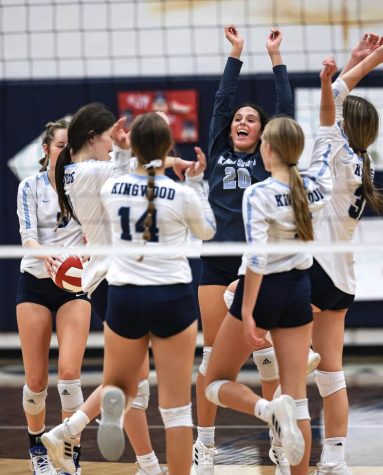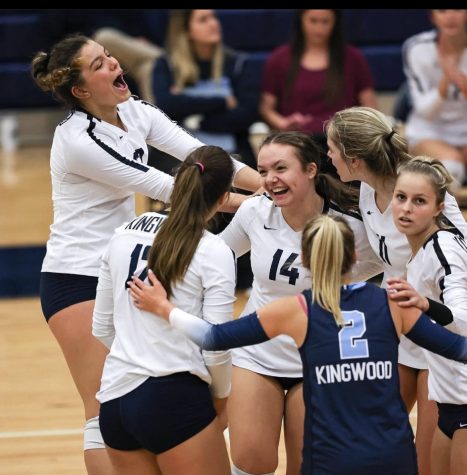 The varsity's district record currently stands at 8-2.  Meanwhile the underclassmen are doing well too with Junior Varsity's 9-1 record while the freshman are 8-2. There is a fun and competitive culture around all three teams.  The ladies in this program are all putting in long hours after school in practice trying to keep their top positions in the district standings.
Varsity head coach Christie Mewis adds, "The team has really worked hard and battled many top ranked area schools.  They work hard in practice and strive to be the best that they can be.  I am really proud of them for all that they have accomplished."
Now all Coach Mewis wants is a strong finish to the district season and another trip to the playoffs.
Leave a Comment