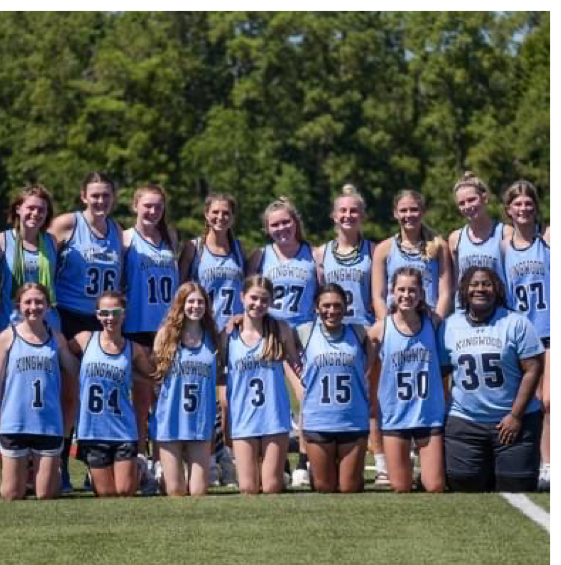 Are you interested in trying out a new sport? Looking to meet new people?
Kingwood Ladies Lacrosse is open for registration for new and returning members. The fall season of lacrosse is a developmental and tournament-style season. During this time, players are able to learn and mature their skills. Through twice-weekly practices, members grow relationships with students at schools like Kingwood High, K-Park, and Porter High. Lacrosse is a unique way to introduce yourself to your peers while learning something new and staying physically active. Kingwood Ladies Lacrosse welcomes anyone to the team, regardless of the level of experience.
If you are interested in learning more about the team and registration, an Informational Meeting will be held for prospective players and parents on September 7th. The meeting will be at Kingwood High School from 7:00 to 8:00 PM in LGI 2210. As well, feel free to reach out to Coach Lilly Robbins at (847) 452-4289 for additional questions. 
We want to grow our team and fan base! Keep up with our current events by following us on Social Media!
Instagram: @kingwood_ladies_lacrosse
Facebook:  @Kingwood-Ladies Lacrosse
Twitter:      @kwllax