Kingwood Ladies Lacrosse Headed to State!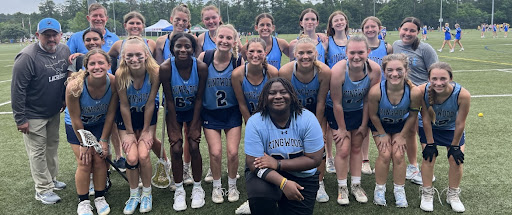 The Kingwood Ladies Lacrosse Team is headed to Dallas for the State Playoffs. The team will play in the Final Four against Greenhill this Saturday at Coppell Middle School. Kingwood Ladies have fought for their spot at this opportunity for the last few weeks.
What have they accomplished to be in this position?
They had their play-in game on April 27th against Bellaire. The team had to win to be seeded in the State playoffs, or their season would be over. Through a team effort, Kingwood won with a score of 17-9. On May 6th, the girls drove to the Woodlands for Round One of the State Playoffs against Austin High School. Playing through intense heat, the team won the single elimination Super Regional game 10-8. 
The next day, they entered Game Two of the Super Regionals. Playing against St. Agnes through the rain, Kingwood Ladies Lacrosse had an exciting win of 10-7, sending the team to the final games of the DII State Playoffs this upcoming weekend. 
The girls are set to play in the Final Four on Saturday, May 13th and if they win, they will play again in the Championship game on Sunday, May 14th. Wish the girls good luck and follow along with the team through their social media!
Instagram: @Kingwood_Ladies_Lacrosse
Tiktok: @kingwoodladieslax