The Kingwood Ladies Lacrosse Team Starts Their Spring Season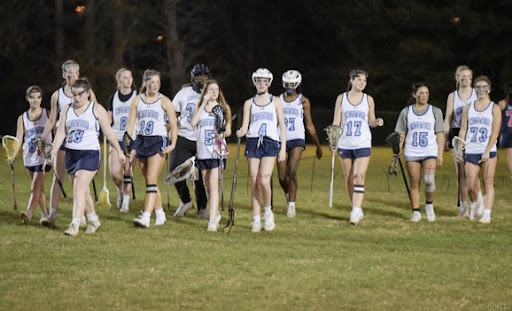 The Kingwood Ladies Lacrosse team started the spring season off strong. In late January, the girls traveled to College Station, TX, where they played in the 2023 Aggieland Classic. At the tournament, Varsity went 2-0, winning both of their Saturday games. The girls finished their first game of the day against Reagan Lacrosse with a score of 11-4. During their second game of the day, they won 4-1 against LASA Lacrosse. Meanwhile, the Junior Varsity team went 1-1 on their Saturday games. With nearly all players new to lacrosse, the team put up an impressive 10-4 win during their first game of the day against Westwood Lacrosse. During their last game of the day, the Junior Varsity team lost against Friendswood Lacrosse. The teams were able to progress further into the next rounds of the tournament; however, due to poor weather, Sunday games were canceled.
Following the tournament, the girls continued practicing for their upcoming season. After weeks of training, the girls played against Atascocita Lacrosse on February 14th, where both the Junior Varsity and Varsity team won their games. In the upcoming weeks, Kingwood Ladies Lacrosse will have six home games. So come out and support Kingwood Ladies Lacrosse!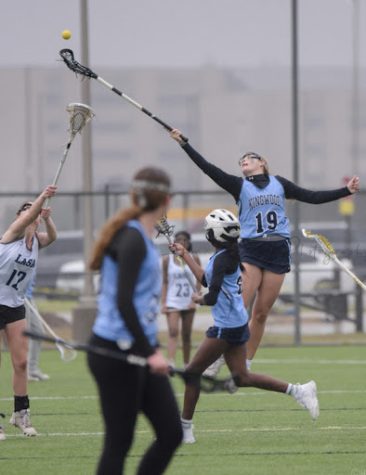 February 27th @ KHS 
 JV-6:00PM, V-7:30PM
March 2nd @ Healy Sportsplex
V-7:00PM
March 6th @ KHS
V-6:00 PM, JV-7:30PM
March 23rd @ KHS
JV-5:30PM, V-6:45PM
March 28th @ KHS
JV-6:00PM, V-7:30PM
March 30th @ Healy Sportsplex
JV-6:00PM, V-7:30PM