The Importance of Kickers to the Game: Featuring Matthew Estes
I have enjoyed watching football as far back as I can remember. I recently watched the end of two college football games this season with the Texas vs. Texas Tech and the Texas A&M vs. Arkansas games decided by field goals in the final minutes. If you watched the Texas vs. Texas Tech game, Tech won by a field goal in overtime. Arkansas lost their game in the last few minutes after a field goal attempt hit the right goal post and bounced away. After watching the end of those games, I realized how important the kicker is to a football team. 
Most people think that the most important positions in the NFL are the quarterback, running back, or wide receiver but they are wrong. It's also the kicker. Kickers are the highest scoring players in football because they get the most chances to score in a game. They get two big opportunities to score: three points on a field goal and each time a team scores a touchdown. The other aspect that is great about a kicker is that they rarely get hurt and are usually well protected by the special teams players. 
Adam Vinatieri may go down as the top kicker in NFL history. He is first in all around points scored (2,673), postseason points scored (238), field goals made (599), consecutive field goals made (44), and is second in extra points made (874). He is the only player to score more than 1,000 points with two different teams.
When he retired, his former coach Bill Belichick stated,"Adam Vinatieri is the greatest kicker of all-time. … His consistency, mental toughness, and performance under pressure was legendary… Adam is in the rarest echelon of athletes whose career accomplishments may never be matched."
I thought I would set up the article a bit before I start my interview with our kicker at Kingwood High School, Matthew Estes.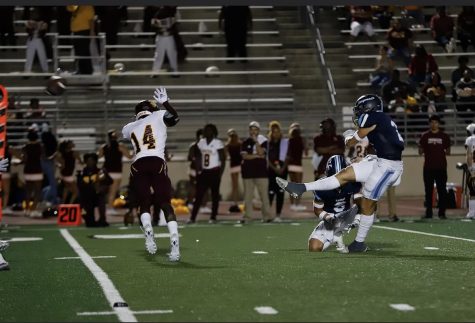 Matthew, Kingwood is excited to have you lead the team as our kicker this season. What are you looking forward to in your last year playing for high school before you move on? 
"This season has been great so far. I look forward to moving on and producing more wins with my team."
Kicking is a unique set of skills than throwing, catching or running the ball. How did you prepare to become a top kicker in the district? 
"I never really prepared to kick. I fell into it in pee wee and just fell in love."
How do you train for what you do as a kicker, daily? And is there anything specific that you're able to say that you're working on?  
"Mostly yes, lots of time and training go into being a kicker. I usually have private lessons or I go up to the high school and practice by myself. Right now I am mainly working on maintaining strength so I can keep the distance that I have."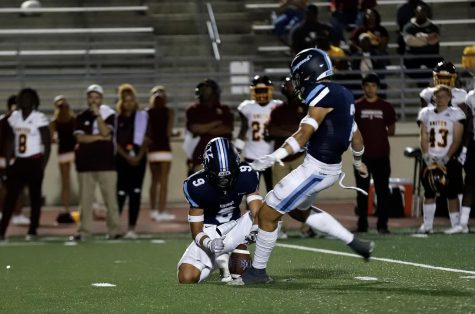 What is your process of getting ready to go through with a kick whether it's for the extra point on a touchdown or a field goal? 
"It's all muscle memory. I drain out all the sound from the band and the fans and do my thing."
What are you looking forward to at the next level of playing college football? 
"The experience. The experience is like no other. Just playing football and building relationships sounds amazing to me."
Follow Matthew's season @MatthewEstes07
Kingwood High School is blessed to have one of the top kickers in Texas high school football, Matthew Estes, working hard on and off the field representing the Mustang spirit of excellence in every game. He has consistently been named and recognized as a top kicker in Texas High School football rankings amongst some tough competition. Our sports writing team looks forward to following Matthew as he finishes out his football season at KHS and moves on to college.
The Mustang football program is off to a great start this year with a record of 4-2 that includes some great wins and hard-fought losses against some tough 6A opponents this season. Take time to come out and support our team with the 'PINK OUT ' game this Friday, October 14th – 7:00 pm at Turner Stadium with KHS at home against Summer Creek.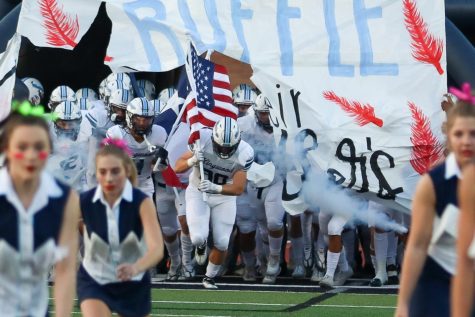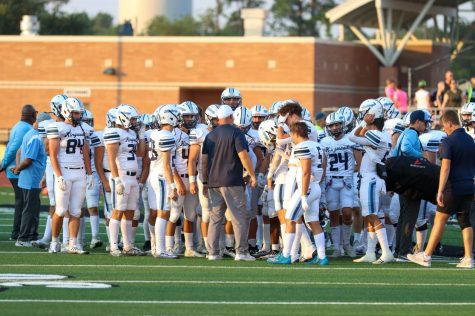 "

"As kickers, we're not out there much. Our teammates build the cake, and sometimes we're fortunate enough to put the icing on it." "

— Adam Vinatieri
Citation & Research:
https://edge.twinspires.com/nfl/the-best-kickers-in-nfl-history/
https://fivethirtyeight.com/features/kickers-are-forever/
Leave a Comment
About the Contributor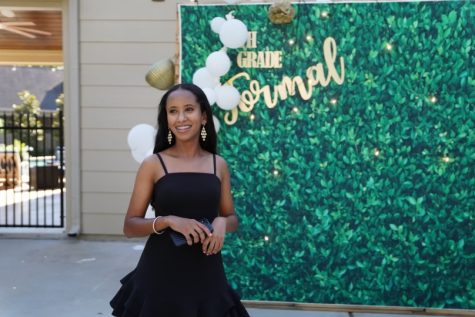 Tamir Shaw, Assistant Sports Editor
Tamir is excited to join the staff of Mustang Monthly this year. She is a freshman class officer at KHS and hopes to participate in athletics across basketball,...