We Are Family – Kingwood Women's Soccer!
What can we expect for Kingwood Women's Soccer this year: Family, Teamwork, Competitors, Mentorship, and More!
The lady mustangs started district play with a shut-out of all the teams over Atascocita high school to start the season with a 3-0 victory for Varsity. It was a team victory for the Varsity and JV teams working together as one. All three goals for Varsity were executed by sophomore Melanie Oldner and assisted by Madelyn Murphy and Mackenzie Black.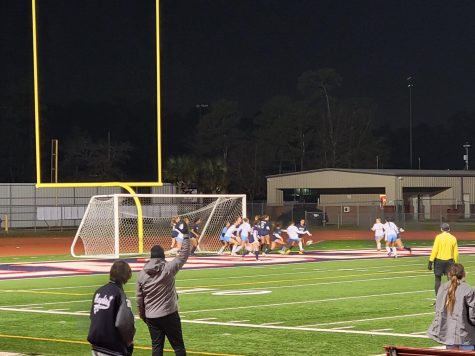 KHS women's soccer will be a force to reckon with for winning districts again this year and moving on to a great playoff run. The lady mustangs have been dominating and working as a team playing in season-opener scrimmages and local and away tournaments to get ready for a strong district season. Recent Texas State Coaches rankings have Kingwood High School coming at 30 to round out the list of the top 30 6A high school soccer teams in the state.
Key games to watch this year in the district will be against North Shore Eagles and Summer Creek Bulldogs, as their teams are growing and developing in the district. The lady mustangs are poised to win with the experience and skills they bring to the game on both JV and Varsity teams.
Each of our lady mustangs has been integral to the varsity and JV teams, as well as their showing over the past four years. Let's not forget the newcomers that continue to be dedicated to making the team better and program each day. We have a strong freshman class that will continue to grow and develop as a team coming from several different club programs and teams across Houston.
I took the time to interview a few of the senior captains this year, asking them about how they are feeling this season and what they would like to see on and off the field for Kingwood Women's Soccer this year. We started with the Captains (Kira Stevens, Haven Noe, Julia Abreu, and Madelynn Murphy) for this year. We were able to get three candid responses from Kira Stevens, Haven Noe, and Madelynn Murphy and hope to have more from our players both on Varsity and JV throughout the upcoming season.
Kira, Haven, and Madelynn, you have been on the team for the past four years and have seen the team grow and develop together on and off the field. What would you like to see this year as a team in terms of success in the playoff run and districts, as well as being role models to the girls coming up behind you on JV Blue/White and the Varsity team today? Here are their thoughtful responses below.
Kira Stevens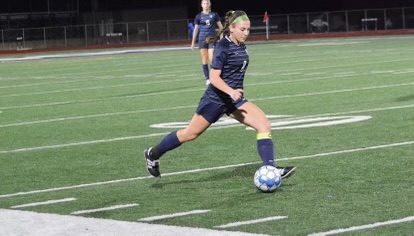 "This year I really think we have the potential to go far in the playoffs and I would love for us to take back number one in our district. I really see true success as not a measure of wins and losses, but a development of character and work rate within the team. I want to show every player within the KHS soccer club that it's important to give your all and that being a great teammate has a lot of value as compared to pure skill. Hard work beats talent any day that talent doesn't work hard. I think that this year if we all play as a unified team that we can accomplish many of our goals. We have serious potential this year to be great, hopefully we can capitalize!" – Kira Stevens
Haven Noe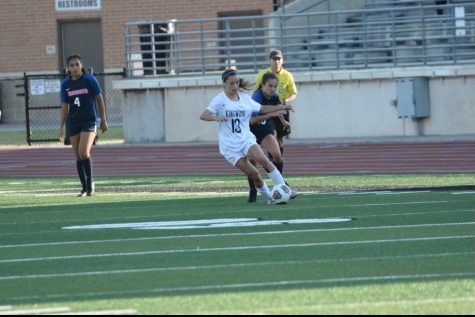 "Over the last 4 years that I have been on the team, we have accomplished a lot. We have won district champs for the 30th year in a row, been co-district champs and been successful in playoffs. While we did go through a transition year with Covid and a ton of seniors leaving, we have had to work our way  to getting  back on the path of winning district champs for this year. This season I would love to see our team get past the 4th round of playoffs, beat Atascocita and win district champs. This year we have a very talented and dedicated team and I know we will accomplish so much. With the new and  talented freshman coming in this year, I know the future of the program is in great hands after I leave. " – Haven Noe
Madelynn Murphy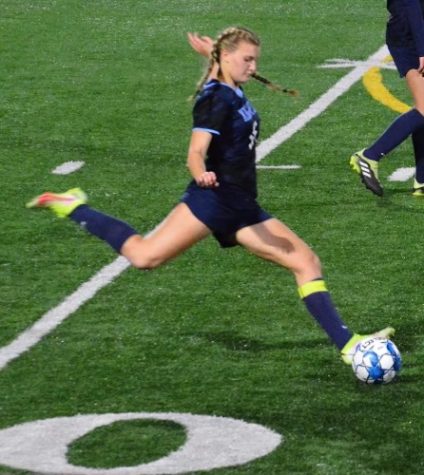 "First and foremost, I would really love to win back the district title. Secondly, my freshman year we had a really great probability of going far into playoffs, but because of the pandemic, playoffs were canceled. I believe this year we have a chance at competing in state. With the relationships I have formed with the underclassmen I am very confident with how the program will continue to be successful after I graduate. I am proud to say these past 4 years I had a second family I could lean on." – Madelynn Murphy
I also had the privilege of asking the coaches for the program, Coach Kelsey Bright, Coach Amy Miller, and Coach Pres Holcomb, to reflect on this upcoming season. Each of them had something different to say to showcase how well this program runs as a family and what they hope for in this upcoming season.
Coach Kelsey Bright and Coach Amy Miller, What are you most excited about this season with your teams, and is there anything you would like to say to your teams before we get into the heart of our season for Lady Mustangs Soccer?
"This season I am excited to watch the JV Blue team develop from the start of the season to the end. It's always fun to start with a team who hasn't played together and after all the practices and team bonding watch them become a family and able to work together on and off the field! To see the growth of the players throughout the season is what I look forward to most. We have a very good team this year with kids who all have great attitudes and work ethics and I can't wait to see how this season turns out!" – Coach Kelsey Bright

"This season, I am most excited to watch my players grow as individual athletes and students. I think that this year's JV White team has a great amount of work ethic and is a very coachable group. I am happy to be their coach this year and can't wait to see all they can do!" – Coach Amy Miller
Coach Holcomb, you continue to have an amazing program that girls are drawn to staying in your program each year and are represented by the large group of seniors on the varsity team this year. What would you like to say to the girls in this program and to your varsity team about the 2022 – 2023 Season?
"There are very few things that compete with the feeling of playing for and representing your high school on the game field. To see teachers, students, and staff of Kingwood High School come to the games and support the players is something that club sports just can't offer. 

On the same note, one of the most fulfilling and humbling experiences as coaches is to not only watch our players grow and develop as soccer players, but also become more mature and respected young women in our school and community.

Our players have a very high work ethic and dedication to the sport of soccer. The 2023 season is going to be yet another exciting one, for sure.  All three teams have already come out strong and have competed at a very high level.  We look forward to seeing them progress in their abilities and reach their personal and team goals." – Coach Pres Holcomb
Coach Holcomb, soccer can be a tough sport to play in our competitive district, and especially outside of the region, play always focusing on the state playoffs. What would you say to the girls in the KHS program to keep them motivated to come out and play with some tough opponents and schedule working towards playoffs and having?
"Our players LOVE competing and you can see it every time they get on the game field against any opponent.  We structure our season so that our pre-district is highly competitive. All three teams compete in tournaments that include very strong opponents. The varsity will travel to Georgetown where they will compete against three of the top schools in the State of Texas. Our JV1 competes in a varsity bracket of the Katy I-10 Tournament and our JV2 competes in a JV1 bracket of that same tournament.  As in the past, they are expected and should do very well with competition that is very good.

Once district arrives in late January, all three of our teams are poised and ready to compete against our district opponents. Every game is a battle and a chance to take back over the District Championship. Kingwood has earned 30 of the last 32 district championships and have earned playoff berths in every year of its existence, dating back to the 1990's.

A tradition of winning is not an easy feat, yet our players are dedicated and determined to go as far as they can in the State Playoffs. This year, their eye is on the State Tournament!" – Coach Pres Holcomb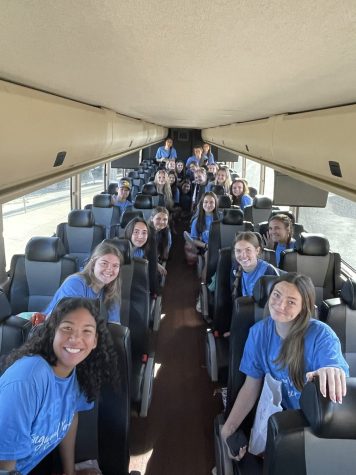 Leave a Comment
About the Contributor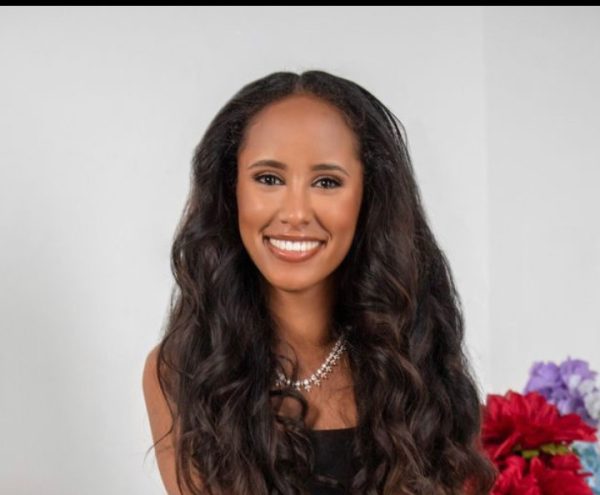 Tamir Shaw, Editor-in-Chief, Sports Editor
Tamir is excited to lead Mustang Monthly this year. She is also a sophomore class officer at KHS and hopes to participate in athletics as a soccer player...