Lady Mustangs Soccer Wrap up 2020-2021 Season!
Through their ups and downs, the Lady Mustangs have had a great 2020-2021 season. Having playoffs cut short during the 2019-2020 season, the ladies had to jump back in and finish what they started the previous year. Throughout the season the ladies fought hard and ended up placing 2nd in the district. JV White finished with a record of 16-2, JV Blue a record of 14-1-0, and Varsity a record of 13-4-6.
At the end of the season, the players received a lot of recognition for all the hard work they've put in this year. To start us off, Caroline Doiron, Hailee Fite, Brynlee Gregorio, Julia Paraskevas, and Kira Stevens were awarded 2nd Team All-District. Next, Julia Abreu, Jenelle Dumais, Cadyn Hulse, Madelynn Murphy and Elle Smith were awarded 1st Team All-District. Finally, out of our whole district, Lauren Abler was named Defensive MVP, Lilly Van Meter named Senior MVP, and Jenna Bodron named Utility Player. Abler, Van Meter and Bodron were all given further recognition at the state level as they all received Honorable Mention All-State.
While they fought hard on the field, the Lady Mustangs also showed up in the classroom as 20 of the varsity members (almost the whole team) were awarded Academic All-District. Furthermore, all 11 graduating seniors were awarded Academic All-State meaning they held a 4.0 average GPA throughout all four years of high school. This is quite the honor, and even more impressive that every senior won this award! Two of these seniors, Jenna Bodron and Lilly Van Meter will be continuing their soccer career as they play at the collegiate level (Bodron at A&M Corpus Christi and Van Meter at Southwestern).
Overall, the Lady Mustangs fought hard this year and have a lot to be proud of. The team will be led next year by captains Julia Abreu, Madelynn Murphy, and Hailee Fite. We can't wait to see what these ladies have in store for the team in the upcoming season!
Leave a Comment
About the Contributor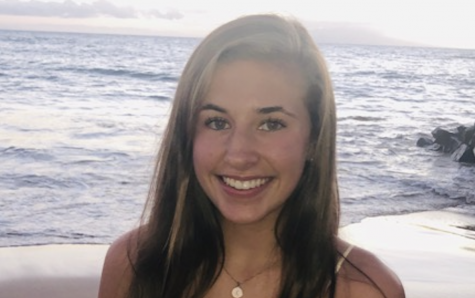 Kelsey Knigin, Soccer Staff Writer
Kelsey is a rising Senior who is excited to share her articles with you throughout this school year. In her free time, Kelsey loves playing with her dogs,...