Hope for Holcomb
Kingwood's Lady Mustang soccer coach, Pres Holcomb, has recently been diagnosed with stage 4 colon cancer that has spread to his liver. Although this terrible news has saddened the community, Kingwood has found many ways to support their beloved coach throughout his journey. 'Hope for Holcomb' shirts were made by the Kingwood soccer team in support of Coach Holcomb. In addition, these shirts were worn by both teams, Kingwood and Atascocita at their rival game on January 13th.
Through this tough time, Kingwood has come together to support their coach, coworker, and friend. Hope for Holcomb shirts, wristbands, and tote bags can all be purchased at www.hopeforholcomb.com. Another way to help is to bring HEB gift cards to the Greeter's Desk at KHS.

About the Writer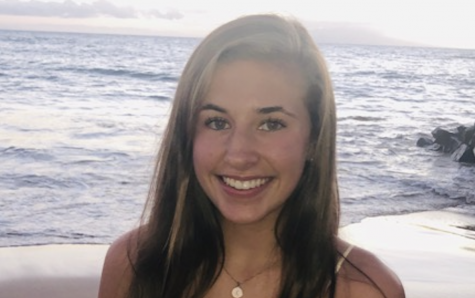 Kelsey Knigin, Soccer Staff Writer
Kelsey is a rising Senior who is excited to share her articles with you throughout this school year. In her free time, Kelsey loves playing with her dogs,...