A Letter to our Coach…
The last few weeks have been filled with sadness due to the passing of Coach Greg Dwyer. We are thankful as a KHS Tennis Team to see the support we have received from our current coaches Coach Ruiz and Coach Enocksen (former KHS Tennis Coach).  It was great to see Coach Ruiz, Coach Mack, and Coach Enocksen at the funeral services supporting their current and former students.
We are also thankful to the many families, Allergy & ENT, Oehl Law, Dirks Sylvester, TFWG Insurance, Kingwood Country Club, the Kingwood All Sports Boosters and Kingwood PTSA that helped our team put together a successful fundraiser for Coach Dwyer. The best part of the event was celebrating his life playing competitive and fun tennis. We had 20 courts filled with over 80 players on Saturday, March 27th.
Losing Dwyer has been hard on a lot of us, but Dwyer was an inspiration to our team and joined us in a tough transition of our program over the past three years. Dwyer brought stability that was needed to the program. Dwyer was more than a coach and a mentor on and off the court during the middle of my sophomore year when he was the only coach. He was a brainiac and could answer any questions for schoolwork. Coaches are often only focused on the sport in front of them, but Dwyer understood the bigger picture and pushed us to purse excellence in tennis and most importantly in academics. He was always willing to have heart to heart discussions about anything. Dwyer was not the in your face type of guy, but he always wanted to make sure that his players were happy and took pride in their work on and off the court.
The pressure of being a Coach these days is difficult in a big 6A environment balancing the needs of the students, team and parents expectations. Dwyer did that well while not compromising some great values of:
Integrity: Knowing and Doing what is right – He was not misleading or insincere and he chose words that uplifted players while being able to criticize constructively.
Resilience: He analyzed what we were doing, visited players at their lessons and USTA tournaments on the weekends. He knew how you did and who you played before you got back to school the next Monday. He took the bus license test until he passed, so we could go to tournaments last spring.
Accepting: He supported everyone equally with dignity regardless of their background, abilities or their beliefs.
Considerate: He gave you space to manage your feelings on and off the court. He taught us to treat other teams with the utmost respect when we were at any tournament.
Attentive: He was constantly learning and adapting. He was looking for new ways for us to stay engaged in the sport.
Encouraging & Appreciative:  He was always concerned with how we develop and grow personally and was immensely appreciative of the support from parents.
Spirit of Sportsmanship: Coach always brought his best to the competition. He always wanted us to give 100% win or loss.
Honorable and Humble:  He always respected everyone's contributions and took our successes and failures in stride. He did not promote boasting and projected humility and gratitude.
Dwyer will be remembered and we hope that we have honored him well.
Leave a Comment
About the Contributor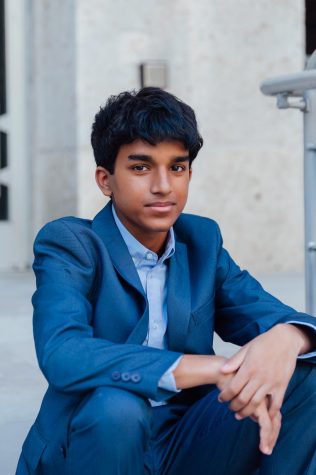 Jacob Shaw, Sports Editor
Jacob is a current senior who was part of the original founding group of Mustang Monthly his freshman year. Jacob is and has been the first sports editor...