New Normal for KHS Alumni – Online College and Returning Home
This has been a crazy time for all of our KHS Alumni returning home and adjusting to online classes finishing strong this week.  We took some time during quarantine to survey how they are doing and how they are using their time.  Many of these college students just embarked on their independence as adults and now they are back home under their parents domain while balancing the difficulties of learning and testing on-line.  Unfortunately for many of them, grades do count for their degrees and future graduate studies that they are pursuing.
Some students have faced more work thrown at them with minimal instruction and some still need and require that formal engagement with their professor to feel engaged in learning.  While others love the independent nature of being able to self-pace and learn with minimal collaboration.  There is no one right solution to all of this.  One thing we know is that college is the time for students to learn and work together in a collaborative atmosphere to be able to model and hone these skills before emerging into the marketplace.  This new normal for students will create deficiencies in growth while at the same time increase productivity in many ways.  It is still left to be seen how balance and quality of life will play in all of this.
We would love to leave you with some positive stories of how KHS Alumni at all levels are adjusting to this new normal of online education and what they miss the most being back home.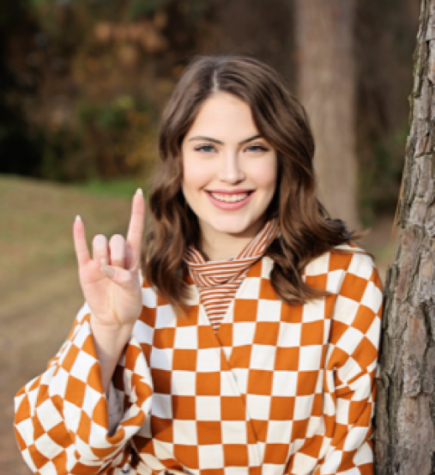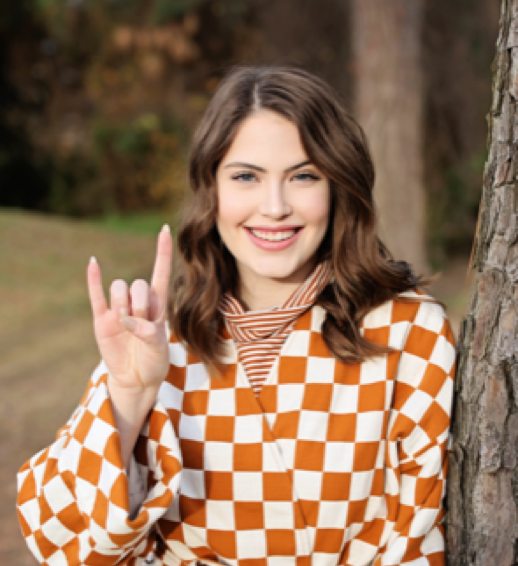 "I have to say it isn't weird being home with my family, but it is weird being and doing college work. Unfortunately I have had just as much work if not more than if I was still in Austin. Although I miss my school and friends, I am happy to be home safe with my family and have the ability to continue my courses. School wise I miss being able to listen to my classmates and collaborate with them. I miss my new friends the most, but luckily we can still talk to each other."  – Emma Brinsden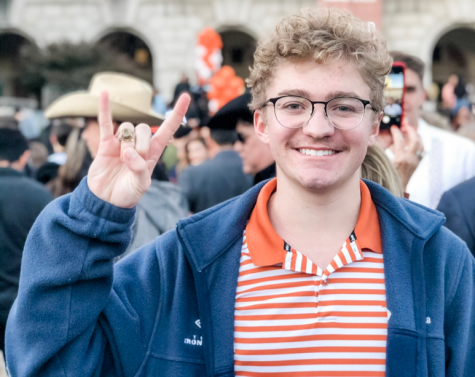 "I'm adjusting well. I'm lucky my parents are pretty relaxed and have let me maintain a lot of the independence I had at college. The hardest part for me has been adjusting to the remote learning. Engineering is a hard subject to teach/test through a computer screen, but all of my professors have been very understanding of that and are trying their best to give us the same education we got on campus. I definitely miss my friends the most. Living in Austin the majority of my friends lived within a few blocks walk from my apartment, so I would see them daily. It's been hard transitioning from that to only being with my family, and I'm looking forward to seeing them once things go back to normal." – Jackson Fuja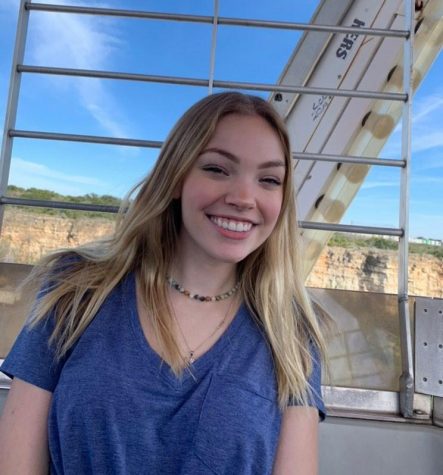 "The transition from high school to college was, for me personally, surprisingly difficult. It took me quite a while to get used to college, but once I did, I found that my new freedom to form my ownschedule and life and the opportunities that university gave me were plentiful. However, just as i began to grow accustomed to college life, it was taken away from me as well as all other students. I've found that adjusting to this "new normal" is almost as hard as beginning college. What has proven to be most difficult to me is the lack of structure and discipline I am experiencing doing all my work online. Although there is much freedom given to students when they are taking classes on-campus, the independence of remote school and the self-instruction that comes along with it is much more extreme. Besides my friends, of course, I would say that I miss the environment I was provided with on-campus. it is exceedingly demanding to be doing college-level work that is intended for a college campus and a college environment in my home, a place that I normally associate with relaxation and leisure. There is no way to properly sum up just how vital it is to be in a place where your surroundings match the context of the work you are doing, which is something most college campuses do a great job of providing. Boundaries are essential and my college gave its students ample spaces to separate their studies from their social lives; however, that has been stripped away from all of us, leaving us to do all of our work in one small place with very few assets available. So to put it simply, the college environment is what I miss most in this time of quarantine and remote learning." – Cameron Dillon
"I'm adjusting well to the new normal so far. My university's spring break was extended by a week to allow professors to prepare for having classes online for the rest of the semester, so we got a longer spring break than was originally planned. Honestly, adjusting back to life at home with less independence is less of a challenge because of the stay at home orders. At first, it wasn't very fun to be back in my room from high school with all of my family home, but I've found it really helpful to share my class and homework schedule with my family so I can stay focused on my work when I need to. I definitely miss my college friends and having my classes in person the most. Most of my classes are less than 30 people, so I miss having discussions with my friends and professors in those classes. As far as adjusting to online learning, most of my classes meet less frequently and some don't have any live components anymore. Making a schedule and having a planner to keep track of all of my recorded lectures and homework has been really helpful to deal with all the changes. The biggest challenge at first was trying to make a new schedule and stay focused on my classes after being in spring break mode for two weeks." – Daisy Johnston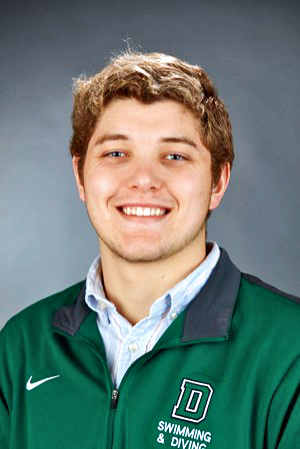 "I got home in early March, and for the first few weeks it was difficult. Dartmouth operates on a quarter systems I had just finished my winter term and was sleep deprived and exhausted from my final exams. It took me about two weeks to get into a regular routine. As a sophomore at Dartmouth, I am required to be on campus over the summer. (We call it Sophomore Summer.) All other students are off campus, and we get the summer to really get to know one another on a more personal level.
That being said, I decided to take my Spring Term off from classes and look for an internship. I was supposed to be working for the National Multiple Sclerosis Society out of Saint Louis this spring, but unfortunately the in-person portion of the internship was cancelled. Due to COVID-19, the NMSS has cancelled a huge portion of their fundraising events, so my job is to work on streamlining the Society's contact list for donations so that they can hit the ground running once everything opens back up. Since the NMSS has significantly slowed down their operations, I have been left to work on this task at my own pace with the expectation that I will have a streamlined list completed by mid June. I have found that this has allowed me to work a little bit each day without taking up a huge portion of my time.
With this extra time, I have had plenty of opportunities to work on other things. I swim for Dartmouth, so a large portion of my time each day goes to working out and trying to stay in shape so that I do not lose too much strength or endurance. I have used the rest of my time to explore other things that I would not have time for if it wasn't for COVID-19. Currently, I am working on putting together a vegetable garden in my back yard. I have always been intrigued by the idea of urban gardening as a way to reduce my carbon footprint and become more eco-friendly. I have found that growing an urban garden myself has taught me a lot about the challenges that come with this approach to sustainability." – Connor Richmond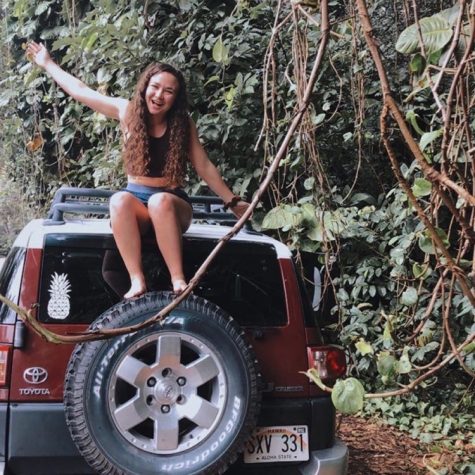 "The adjustment was actually pretty easy for me for a variety of reasons. Firstly, I had not been gone for that long, so it was not that difficult to get back into the old swing of things. Secondly, my brother and his wife got to quarantine with my parents and I, which made everything a whole lot more fun. Finally, I have a good home life and I am a home-body. Even though there were nice parts of having more independence, it was nice to not have to do everything for myself again. I definitely miss my new friends and the organizations I am involved in the most. Online school was easy, except that it was hard to get motivated to actually get it done because I had so many other fun things I could be doing. I have been spending more time with my family, exercising, and reading (surprisingly)." – Catherine Childs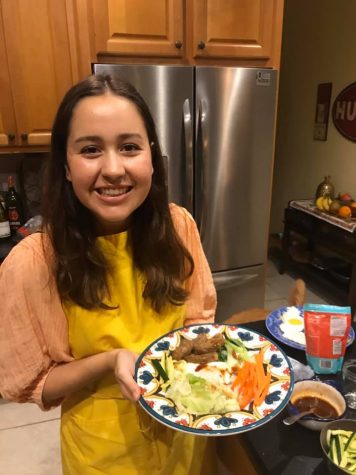 "I find myself regressing to high school angst–haha! I've been watching my own back for 2 years now, with my gap year in Taiwan and now at school in Austin, so it has been a learning curve to be back in Kingwood, with my parents wanting me to get out of bed, eat my vegetables and keep their schedule…but I am grateful for this unexpected, "gained" time with family, to see more of my little brother growing up, and for a stocked pantry! I most miss my friends and the conversations/struggles/laughs we share! And, as I adjust to online learning, I've realized that even beyond my close friends, I miss the faces on my walk to and from class, the random classmate that cracks a joke, the one HEB guy in Austin who re-stocked frozen edamame when I really wanted it––the ecosystem that is daily life! But it's worth waiting for, to interact safely. Truthfully, I am so blessed to be taking some classes I really enjoy, finding the subject matter interesting makes a huge difference in my motivation to complete online assignments and participate in Zoom calls. I've been focusing on the things that I both can and want to do–seemingly a rare intersection in this time! I rest, read, video call friends, play animal crossing, edit old footage, work on data storage/organization, and dance in my room.  I have a newfound appreciation for the amount of nature in Kingwood, and feel so fortunate that I can easily spend time outdoors!" – Ingrid Pina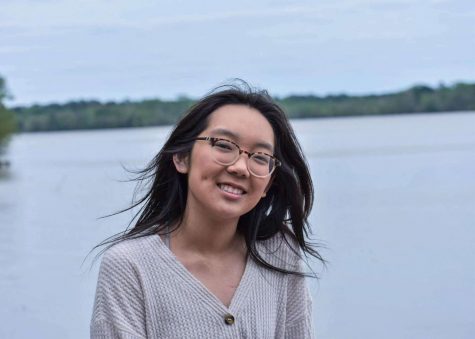 "It's tough, but I'm trying to adjust as best as I can.  Since I mostly stay inside my house these days, my only real form of "independence" right now is walking my dog. It's the time during the day I enjoy the most. I get to take a break for an hour from all my classes and the stress of the pandemic. I listen to a funny podcast, play around with my dog, and enjoy the nature around me. What's also helping me stay sane is having weekly routines with my family. For example, my brother and I make it our mission to binge-watch a TV show each weekend. It's a fun thing to look forward to at the end of a week of many hard-to-pay-attention-to lectures. I miss being able to hang out with my friends 24/7. In college, if they're awake and not in class, you can basically hang out with your friends any time you want. I miss having lunch with them, playing games with them until 2AM, working out with them, and more. We still text everyday with COVID-19 going on and sometimes video chat, but it's not really the same." – Lilly Tian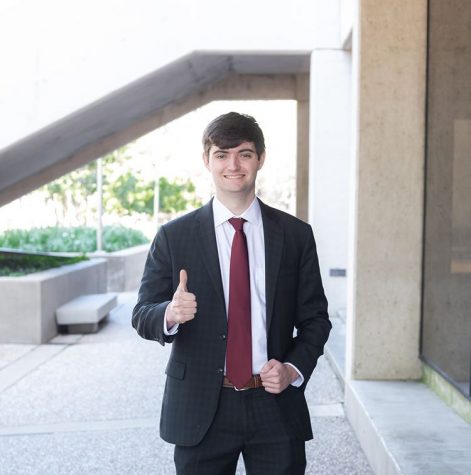 "It was definitely a bit crazy at first. I made sure to establish a few "study"places around the house and outside that I would only go to for studying, which I found useful in college. It was also nice to see family again for longer than just a weekend. The biggest think was just making sure to keep up with my friends on a consistent basis! I also definitely miss the freedom to be able to traverse various parts of the campus and experience the Aggie Spirit! Online learning is tough given that there is no longer any consistency in classes but making a schedule of weekly tasks has proven helpful in staying on task for all my classes. As of now, the workload for all my classes has been relatively consistent from before the pandemic, and all of the organizations that I am a part of are still meeting at the same times. Other than having a little bit of extra time to watch Tiger King, college is still a full-time commitment." – Kieran Tillis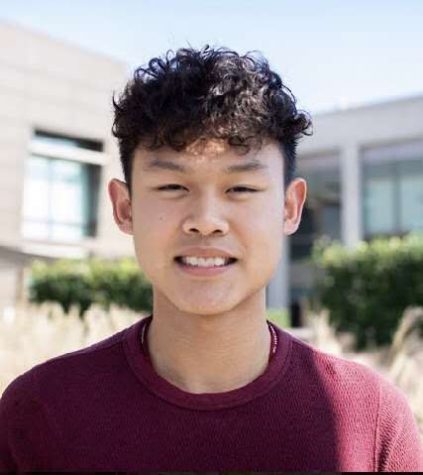 "It's definitely different since you're staying at your house the entire time. I can definitely see my productivity going down so that's the main thing I need to adjust back. It feels nice to be at college since you can do whatever you want, but at home, especially since you can't go anymore, it's kind of boring." – Boyi Shi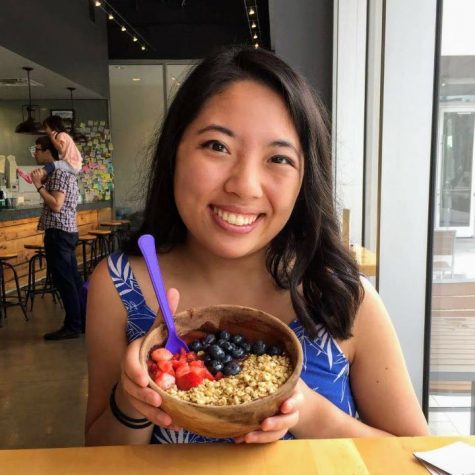 "I'm attending Lonestar so I've been home this entire time! Nothing too drastic there. However, I have been enjoying getting to sleep in and save the world by staying home. All of my online classes have actually been going pretty well. I highly recommend taking every assignment one step at a time- very helpful for not experiencing burnout! I definitely miss my professors the most because not a day went by where we didn't have interesting conversations. All of my professors were amazing people to converse with and they made me feel comfortable. I also get my energy from being around people, so I definitely have a deficiency in socialization with my classmates." – Sarah Szeto
Leave a Comment
About the Contributors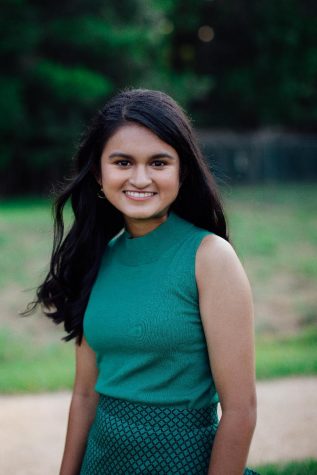 Neha Shaw, Editor-in-Chief
Neha Shaw, senior, is ecstatic to bring you Mustang Monthly's first full year! She enjoys putting pins on her bucket hat and snacking on chocolate chip...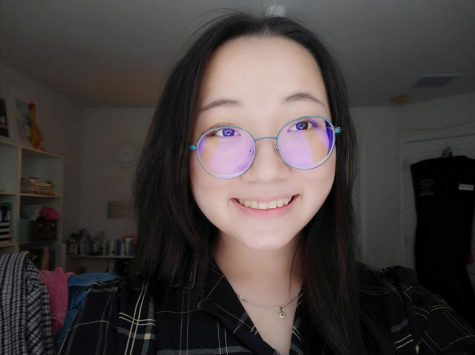 Daphne Han, Web Design, Student Life Editor, STEM Editor
Daphne Han is a senior at Kingwood High School who is incredibly passionate about equitable education, science communication, and research. She is very...