Progress on Covid-19 Vaccinations: What You Need to Know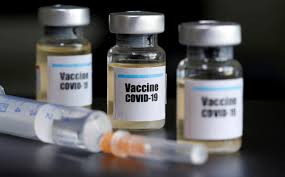 Since Covid-19 first arrived in the United States in early January, Americans have been holding out hope for the development of a quick, safe, and effective vaccination. While it obviously isn't quite that simple, great strides have been made in the global scientific community, and several vaccines are currently under clinical trial. However, the question remains: how long until these vaccines are able to actually reach the public? According to Dr. Anthony Fauci, leading infectious disease expert, the FDA will have likely determined the safety and effectiveness of current vaccines under clinical trial by the end of this year or early 2021. At that point, the next course of action will be distribution, which is an entirely new issue of concern for many leading specialists.
It is impossible, however, to guarantee that the potential vaccinations currently on the table will pass clinical trials, and expediting the approval process has garnered concerns as to the long-term safety of proposed vaccinations. For comparison, it took approximately 20 months for the SARS coronavirus vaccine to be approved for human testing during the 2002-2003 outbreak. Currently, 44 covid-19 vaccines are already being tested on humans, with 11 having reached Phase 3 of the approval process, in which the vaccine is distributed to thousands of people in order to measure the overall effectiveness and potential side effects.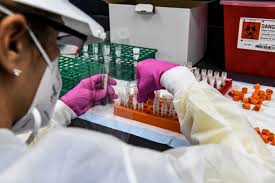 Currently, five vaccines have been identified as the most promising contenders, and are currently approved only for limited use. The first two, from Johnson & Johnson/Janssen Pharmaceuticals and AstraZeneca/University of Oxford, use an adenovirus as a stimulant for immune response. The other two, from Moderna and BioNTech/Fosun Pharma/Pfizer, are mRNA vaccines that code for a protein providing immunity. The final contender is a vaccine from Merck, Sharpe & Dohme/International AIDS Vaccine Initiative that uses recombinant vesicular stomatitis virus.
Even with an approved vaccine, life will not immediately return to normal. The virus will likely first be distributed to high risk individuals before it is available to the general public, and producing enough of the vaccine for the entire U.S. population is not a process that can happen overnight. Additionally, it remains unknown how effective potential vaccinations will be, and whether they will provide long or short term immunity from the virus. However, it is important that we stay hopeful and continue to social distance, as limiting the number of infected individuals will greatly expedite the process of vaccine distribution.
Sources
Bailey, Dominic. Coronavirus: Who Would Get the Vaccine First? 11 Sept. 2020, www.bbc.com/news/health-54027269. 
Corum, Jonathan, et al. Coronavirus Vaccine Tracker. 10 June 2020, www.nytimes.com/interactive/2020/science/coronavirus-vaccine-tracker.html. 
Dr. Anthony Fauci on COVID-19 Vaccines. 1 Sept. 2020, newsinhealth.nih.gov/2020/08/dr-anthony-fauci-covid-19-vaccines. 
Khanna, Chandan. "A Technician Sorted Blood Samples during a Vaccination Study This Summer at the Research Centers of America.Credit…" The New York Times, 12 Oct. 2020, www.nytimes.com/2020/10/12/health/covid-vaccines.html. 
Malcom, Kelly. The Top 5 COVID-19 Vaccine Candidates Explained. 7 Aug. 2020, labblog.uofmhealth.org/rounds/top-5-covid-19-vaccine-candidates-explained. 
Radcliffe, Shawn. How Long Will It Take to Develop a Vaccine for Coronavirus? 30 Jan. 2020,
www.healthline.com/health-news/how-long-will-it-take-to-develop-vaccine-for-coronavirus.