Standardized Testing in the time of Social Distancing!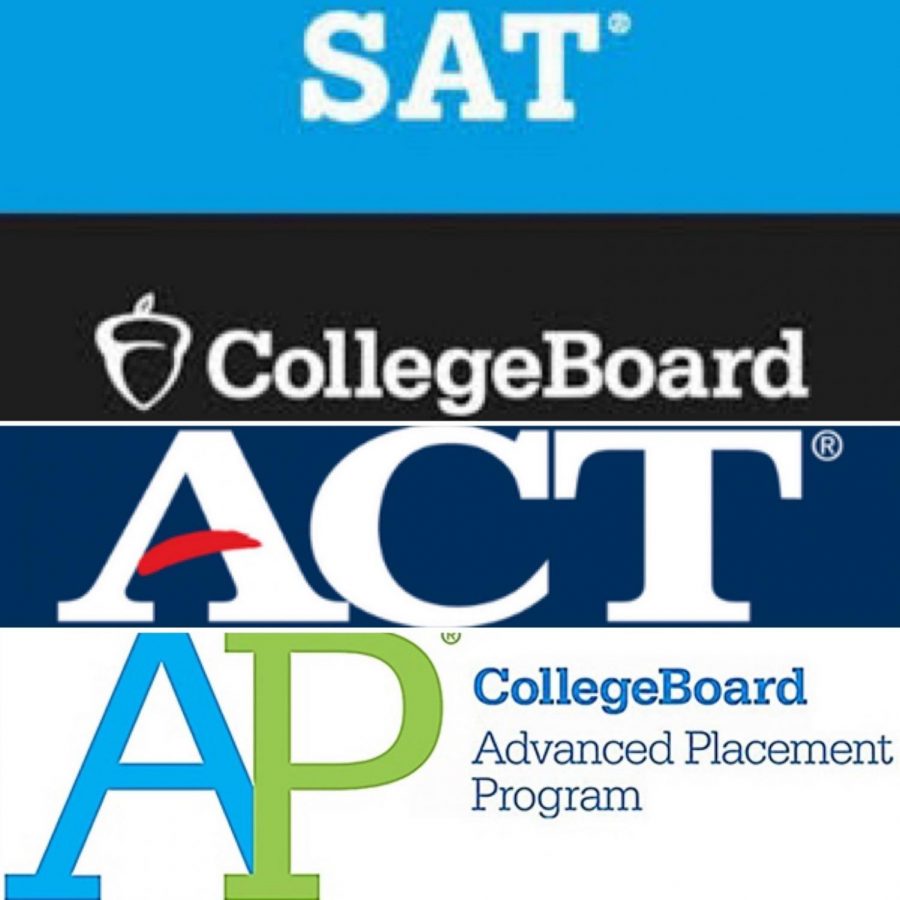 What does this mean for you?
 Among the many stressors our students are experiencing right now, the questions surrounding college entrance exams and AP testing rank near the top. Like the school counselors and administrators, we continue to monitor the information coming from the College Board, ACT and AP Program. We want to assure you that there will be opportunities to test your knowledge and preparation.  This global pandemic is uncharted territory for everyone, so colleges, universities and the testing institutions themselves are moving forward with continued information, patience and flexibility. We are all advised to do the same. Stay calm. Keep preparing. Follow the guidance of your AP teachers. Utilize test review workbooks and/or websites. Use this time at home to practice for the SAT/ACT tests daily. 
Here is what we know to date: 
ACT  
The ACT has rescheduled its April 4 test date for June 13. All students who had registered for the April date should have received email instructions on how to transfer at no cost to the June date or to another future test date. After June 13, the next ACT is scheduled currently for July 18. This may change. Be aware that the location you selected for the April test may not be a host site for the June or July exams. 
For the most current information in this changing climate, please check the ACT website:   https://www.act.org/content/act/en/covid-19.html
SAT 
Both the March 28 makeup exam and the May 2 test have been cancelled. Refunds will be issued within the coming weeks to all who registered and paid for these dates. The June 6 exam has not yet been changed. The College Board is monitoring the COVID-19 situation and will decide on the June test closer to that time. 
As advised above, please check their website regularly for the most up-to-date information:
https://pages.collegeboard.org/natural-disasters  
AP PROGRAM
The full exam schedule will be released on April 3rd. Until then, we know the following: 
Traditional face-to-face exams will

not

take place.
Additional tools and techniques are being implemented to ensure test security. Already, there are a range of software programs in place to prevent cheating and detect plagiarism.

The exams will feature only the content most AP teachers and students have gone over in class by early March.

The AP Program is offering free, remote learning resources at

https://apstudents.collegeboard.org/coronavirus-updates#free-ap-classes

For each AP subject, there will be two different testing dates to allow students to test at their discretion. Some students may want to test closer to the conclusion of instruction. Others may want more time to review and practice.
Please use this link for ongoing updates to the AP Program:
https://apcentral.collegeboard.org/about-ap/news-changes/coronavirus-update
We are 'working' from our homes, as well. Please feel free to reach out to us via The College Room email account ([email protected]) or message us via any of our social media platforms:   
Facebook –   KHS College Room
Twitter –      @KHSCollegeRoom
Instagram – @khscollegeroom    
Stay calm and stay well,
Nancy Westwood and Ann Crane