Congratulations to our Kingwood High School Student Athletes – Fall 2019 Signing Day
Close to eight million students or more participate in high school athletics in the United Sates and only about 480,000 compete across the NCAA athletic pipeline of sports and just a select few outstanding athletes go on to compete professionally or at the olympic level. The statistics vary by gender and sport as seen in the recent NCAA publication and table below.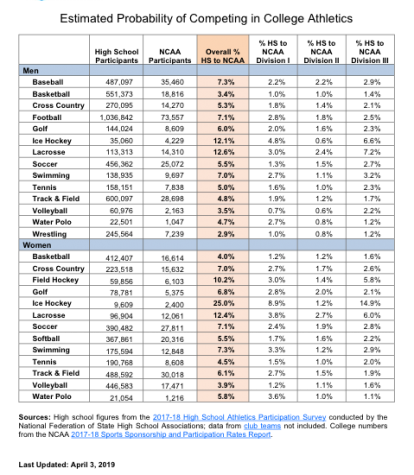 Today we would like to celebrate the success of a few outstanding student athletes at Kingwood High School (KHS) that are starting their journey into that first platform of the NCAA athletic pipeline.
Varsity Athlete's at KHS balance a hefty load with class work and constant training to keep them playing in high school and beyond.  As students we spend countless hours of practice and discipline to get to this point where we are talking about playing for college. The journey to get here is filled with many personal sacrifices for the student and their extended family on time and money.  Instead of just listing the names this year, we would like to take some time to get to know some of our Kingwood High School Athletes and their personal journeys. Each student was asked what they have learned about themselves over the years to get to this small minority of students that will be playing their sport at the next level. 
"What I've learned the most about myself through swimming is the power in believing in myself and the importance of surrounding myself with a community with unconditional support. I discovered by having people around me who are positive and will treat me the same with or without success, empowers me to do my best in every way possible." – Abigail Ahrens
"Throughout my journey as an athlete, I have learned the importance of perseverance. I have been fortunate enough to improve in my swimming; however, I have also experienced my fair share of failures. By persevering, I have been able to learn that improvement can often come out of failures." – Emily Baggett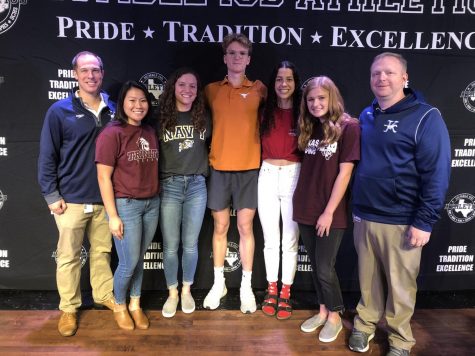 "I've learned that I'm very disciplined, "mentally tough," and that I'm always up for a challenge. It takes a lot of dedication and commitment to swim before and after school while my peers are sleeping, relaxing, or hanging out with their friends. Swimming requires you to step up to a difficult task that will help you become better even if you know it will hurt. It's overcoming these challenges that have helped shape me into not only a better swimmer but into who I am today." – Sophie Ebert
"If there was one thing swimming has taught me throughout the years, it's to never give up. Swimming is such a time consuming sport, and it takes a lot out of a person. There have been times where I figured I was better off without the sport; but when you push through all the pain of eleven practices per week and you work hard every day, it really pays off in the end. Nothing will beat the feeling of winning a race, or even just a best time. " – Serena Gould
"In the past few years of my athletic career, the most important thing I've taught myself is to do what others say I can't. I've learned to use others' doubt to motivate myself and that the most important key to success is your own determination." – Victor Tremblay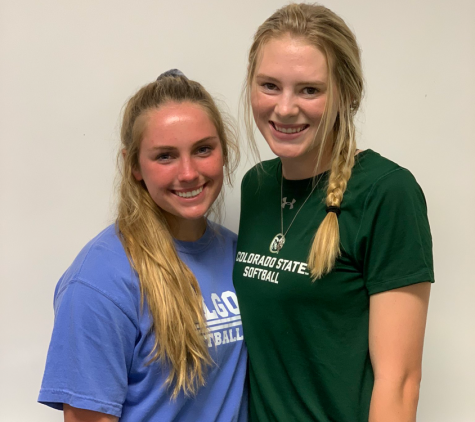 "Throughout this journey I've learned just how much I've fallen in love with the game of softball. I never thought I would look forward to the practices and lifts, but when you learn to embrace them it really makes the game fun. In the end all the late nights and  long weekends and four hour practices have paid off. As I approach my final years of softball I really just want to embrace every moment, every practice, every lift, every game." – Ashley York
"I would say the biggest thing I've learned about myself is that working hard will always give you a better outcome than relying on your talent and you must never settle for what you have achieved and always work for more." – Madalyn Brewer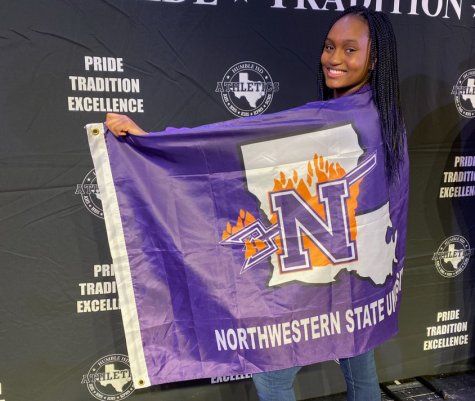 "I have learned that I can handle a high pressured situation and that I influence a lot of people. I have had so many of the girls in the program look up to me and I am  just so happy that I could be a role model for them. I have also learned that the work you put in is what you get out and that if I had not done all the extra work I wouldn't have been where I am today." – Breanna Burrell
Below is a list from Fall 2019 and we look forward to signing more students before graduation of 2020.  Please take time to congratulate these athletes when you see them in the hallway for representing Kingwood High School well in the years to come.
| | | |
| --- | --- | --- |
| Name | Sport | College |
| Nick Luckett | Baseball | Southern University |
| Tre Richardson | Baseball | Baylor University |
| Masyn Winn | Baseball | University of Arkansas |
| Damin Strydom | Golf | University of Arkansas |
| Madalyn Brewer | Softball | Kilgore College |
| Ashley York | Softball | Colorado State University |
| Abigail Ahrens | Swim | Texas A&M University |
| Emily Baggett | Swim | Trinity University |
| Sophie Ebert | Swim | United States Naval Academy |
| Victor Tremblay | Swim | University of Texas |
| Serena Gould | Swim  | University of Arkansas |
| Breanna Burrell | Volleyball | Northwestern State University |
| Rachel Easom | Volleyball | Coffeyville Community College |
Leave a Comment
About the Contributor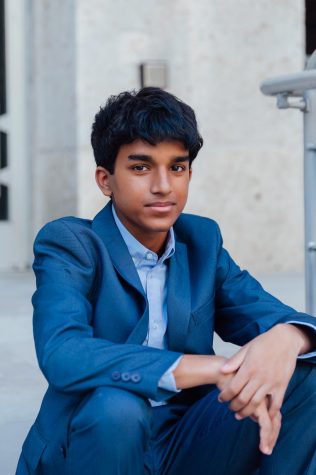 Jacob Shaw, Sports Editor
Jacob is a current senior who was part of the original founding group of Mustang Monthly his freshman year. Jacob is and has been the first sports editor...