What Does It Mean To Be a Multi-Sport Athlete – Featuring Carly Ahrens!
Carly Ahrens, a class of 2023 graduate and a multi-sport athlete, balances school, a social life, and service to her community with grace. Carly recently committed to the University of Houston as not only a student, but a recruited athlete on the university's track and field team.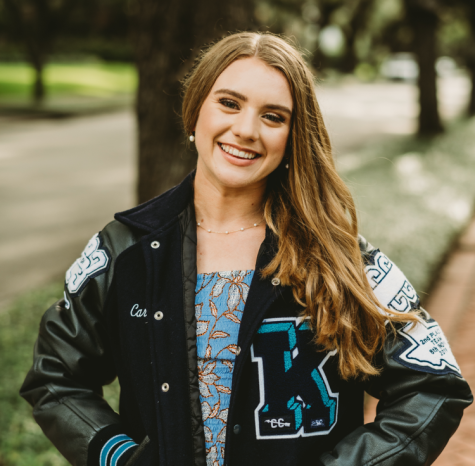 I have followed Carly's athletic journey over the years, watching her balance both swimming and track. Carly makes being a dual-sport athlete look easy, always having a bright smile on her face. I first met Carly while running and volunteering for the Addi's Faith Run. My parents would always talk about her as a role model who is going somewhere, and she does so with grace and humility.
Carly broke records in swim and cross country, earning her many opportunities to advance to state and perform well for herself individually and representing Kingwood High School.  Some of Carly's awards and recognitions over the years: 
Swim Regional finalist (2019-2023)

Cross Country Coaches Association of Texas (CCCAT) 2022 All-State Team

KHS Cross Country 2022 MVP, CCCAT (2021 & 2022) All Region Cross Country Team

Texas Girls Coaches Association 5-6A Cross Country 2022-23 Legacy All-Star

Houston Chronicle All-Greater Houston First Team Cross Country 2022

XC State 2nd place team 2019 & 8th individually, XC State 3rd place team 2022 & 15th individually
We asked senior Carly Ahrens to reflect on her time growing up in Kingwood, Texas swimming and running at Kingwood High School and her time as an athlete growing up in club sports.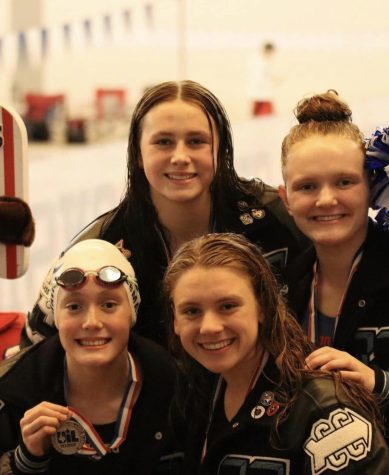 What has been the highlight for you swimming for summer league, blue-tide aquatics, and eventually for Kingwood High School?
"Swimming for me used to be for the blue ribbons. I loved winning and competing against the other neighborhoods. When first entering high school I was still doing Blue Tide and kept busy. I started to dislike swimming club and took my path in a different direction. Not willing to fully quit, I continued with high school. When entering my senior year I knew I had to finish out the year. I now swim for my teammates and swim for the relationships with my teammates over the actual sport. I've invested so much time into swimming and wanted to improve the environment of the team before I graduate. Coach Robinson is another reason I continued. He convinced me to be a dual athlete, and told me that doing both was possible and I owe a lot to him. With the support of both coaches and their communication, it has made competing in both running and swimming easier to juggle." – Carly Ahrens
Abigail Ahrens and Carly Ahrens have dominated Kingwood Athletics over the past seven years. Even though there have been several years of separation between them, there was some competition to improve and push harder daily as athletes. Carly, your sister Abigail swims collegiately for Texas A&M and leads the way in college. What life lessons have you drawn from having an older sister athlete? 
"I've had a cousin play baseball and my dad also ran competitively in college. Having an older sister that recently entered the collegiate level has helped me navigate being recruited and knowing the demands/expectations of a D1 student-athlete."- Carly Ahrens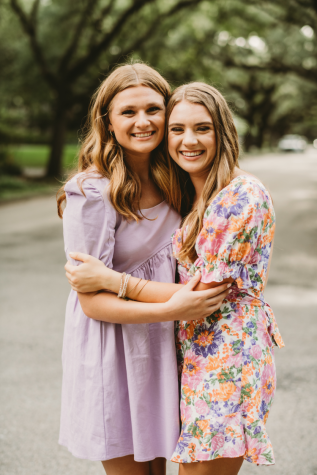 What was the competitive feeling at home between you and your sister Abigail regarding swimming and athletics?
"Abigail and I had multiple years of being in the same club swim group together. But it was not until my freshman and her senior year that I started to realize the leadership and impact she was making on the team. I look up to her a lot because she was a kind teammate that also wasn't afraid to keep people accountable. We had different events so we never felt like we were competing against each other and were able to come together for the common goal for success." – Carly Ahrens
To be able to be at this level for both swimming and track, I am assuming that you train year-round without many breaks. How many hours a week do you train for swimming and track separately to stay in prime shape? What does your training schedule look like year-round?
"When one sports season ends I immediately transition my focus to the other. I've ran and swam all year round for all of high school with a couple weeks off in total. There is a lot of training I do on my own since I can't make every practice all the time. Every week looks a little different, but I spend about two hours for each sport each day training, weight room and strength training. The coaches have helped me navigate my schedule so I can maximize my training for each." – Carly Ahrens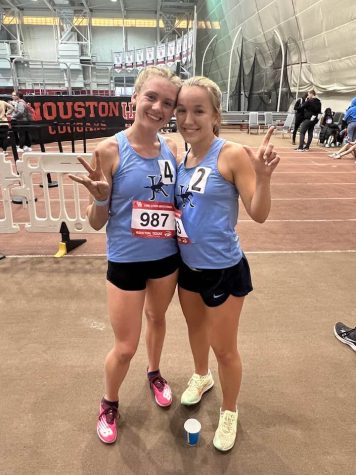 Recovery and Nutrition are vital to an athlete's success with injuries, and eating the right things to replenish and fuel the body to train daily. 
"After my runs I try to stretch and do injury prevention exercises to help my body recover for the next day of training. When walking to the next class after a workout, I'll drink my chocolate milk and whatever breakfast I have in the hallway so I can receive the proper nutrition to fuel my body for the rest of the day. I do not have a special nutrition plan, but I have sat down with a nutritionist that has helped me find pre and post workout foods that help me perform at my best." – Carly Ahrens
Swimming by itself as a sport takes a tremendous amount of dedication and discipline by itself. You have chosen to run cross-country and track along with swimming. How do you balance your time with this and maintain your academics and friendships?
"Balancing two sports has been a learning curve over the years. I try to get a decent amount of training from each sport, but no plan is perfect. When I have to miss school for a meet, I get ahead and attempt to knock it out before I leave or immediately after. I do spend lots of time on the weekends doing homework, but developing strong time management skills has been the key. With my friends, I've prioritized my relationships more than ever. If I want to hang out with friends I have to organize my time in a way that I can get my other requirements done so I can have a fun time with friends." – Carly Ahrens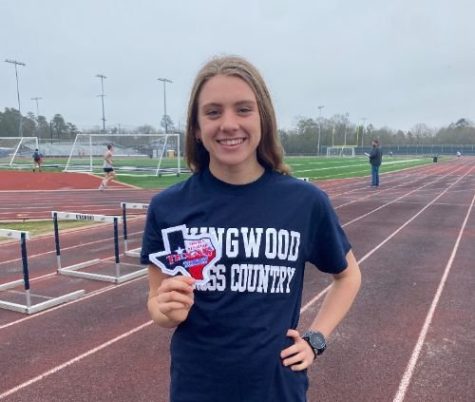 Endurance and conditioning are also words both used for cross-country runners and swimmers. Carly, what has it been like for you to do both regarding training? Do you still have to participate in club swimming to maintain your positioning on the team, making it to the state level on one of the best swim teams in Texas with Kingwood?
"Both sports don't make it easy, they demand so much out of your body and I've always enjoyed the endurance aspect. Texas and Kingwood specifically, are highly competitive in everything, so it is crucial to find ways of training that keeps you ahead. I used to do club swimming which definitely helped me be a fierce competitor in swim meets, but when I chose to run in college I decided running needed more focus. I've still been very successful in swimming in different ways and enjoy being a part of both elite teams. " – Carly Ahrens
Finally, we are getting to the sport that is taking you to college, track. When did you know that you would be specializing in distance running over swimming?
"I think every athlete gets a little burned out at some point, and I felt that way towards swimming. I knew I could not commit four more years of college swimming and be happy. Running has always come with more success and was still fairly new to me. I could picture myself running in college/marathons/ironman races/as an old lady, and knew I could contribute more to any team." – Carly Ahrens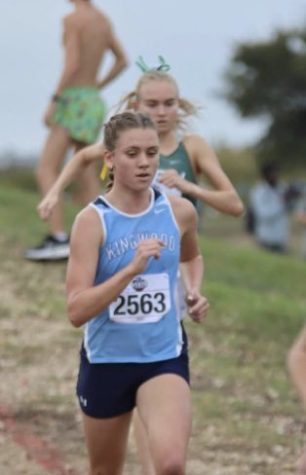 Cross-country training is grueling and long. Tell us about track and what you love about running, especially those long cross-country meets. What has motivated you to dominate in this area and eventually have the opportunity to run for the University of Houston?
"I've enjoyed the grueling practices I have had to endure. They make me feel strong and I love doing it alongside my teammates that also like to prove themselves. Cross country is definitely one of my favorites, because I like to run into the woods in groups and when you next see me I've moved up positions. Cross country has more obstacles on the courses and truly tests who is the best with the conditions given that day. I think I have been successful in my running career, because I do not stop when I fall behind, the race is not over until it's over and I am a real competitor. I am excited to be a part of University of Houston and hope to contribute towards the team where I'm needed. " – Carly Ahrens 
Integral to a strong athlete is their support system. What has your support system been throughout all these years? Most people will often get discouraged and quit when athletes hit those challenging moments of injury or repeated brutal practices or races. What has motivated you to stay the course?
"My family has definitely been a huge factor in my continuance in all my athletics. Unfortunately, I have been injured a couple of times, but my parents have driven me to PT, doctors appointments, nutritionist, and kept me focused on my goals. Another thing that keeps me motivated is seeing my teammates improve their running. I hate falling behind and want to get back to training at that intensity with them." – Carly Ahrens
An athlete at this level benefits from the support of family, friends, and coaches that come alongside your dreams and efforts. So we asked a few people to reflect on Carly as a student-athlete and peer at Kingwood High School.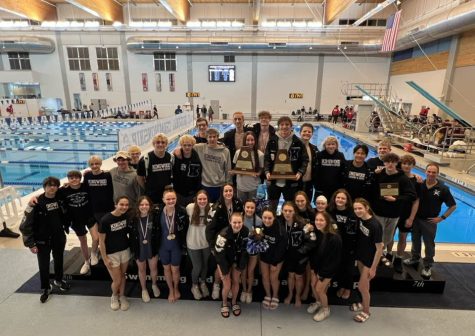 Carly has been in your swim program at Kingwood for the past four years. Coach Robinson, what has stood out to you watching Carly swim and compete at a high level over the years?
"Carly is a tremendous person first and foremost.  She wants to achieve in every aspect of her life, but focuses on treating others with respect and dignity. Carly is a great leader who is optimistic, selfless and truly cares about her teammates while celebrating their successes and guiding them through their perceived failures. These qualities allow her to be a positive influence on everyone she surrounds herself with and influence a culture of excellence inside and outside of the athletic realm.  As an athlete in particular, Carly devotes herself to maintaining a consistently strong work ethic, drive, and determination that pushes her through the toughest days creating a resiliency that has set her apart from her peers athletically. " – Coach Michael Robinson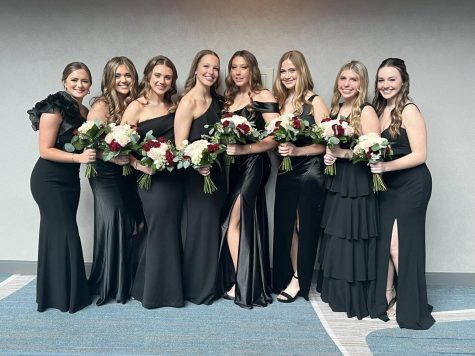 Riley Weller has been a close friend to Carly over the years and watched her balance the workload of school, social life, and two sports. How would you describe Carly as a friend to you and others around her.
"Carly immediately lights up any room she enters. We have been friends since birth but we did not become close friends again until freshman year. She joined my dance class and always knew how to make me laugh and bring a smile to my face. Carly keeps it real, and she is a genuine friend and can't wait to see what her future holds! 

Carly uses her time efficiently. She realizes when she needs to get homework done so that she has time for herself and her friends. She prioritizes all these things and work hard to make time for friends, family and school." – Riley Weller
Rebecca, as a competitor in cross-country and a great friend, what has it been like for you to run alongside Carly and be one of her dear friends?
"Carly Ahrens is an amazing athlete and friend. As a cross country runner, Carly leads the team by example. If Carly ever had bad days, she doesn't show it. Carly gets her runs done each and every day with the upmost effort. She inspires the rest of the team with her hard work ethic and cheerful attitude. Carly balanced varsity cross country, track, and swim for four years while being fully committed to each team.

As a friend, Carly is kind and hilarious. I love spending lunch, weekends, and school breaks with Carly. I know that Carly will do amazing things at the University of Houston both as athlete and student." – Rebecca Rhodes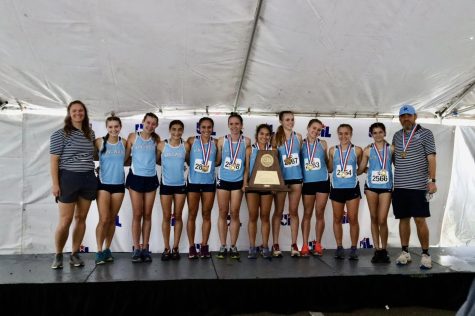 Coach Dye, Carly has been on your cross-country and track team for four years. How have you seen Carly develop as a runner for the program and a leader on and off the track? What would you like to say to and about Carly as she advances to the University of Houston in the fall of 2023?
"Carly has a unique combination of a great work ethic and talent. She also has the ability to make decisions that lead to success. She is a dual-sport athlete with the swim team as well and her time management skills between school work and both sports has been the best I have ever seen. She has developed into a leader over her high school career by always doing what needs to be done. It has been so great watching her hard work be rewarded over the years. I know Carly will be in great hands at the University of Houston. Carl Lewis is the most decorated track and field Olympian in history and he is the head coach there as well as former Kingwood coach Andy Ferrera being Carly's distance coach. I feel like UH is going to be a great fit for Carly and that their team just got a lot better!"- Coach Jeremy Dye
Last but not least is the Ahrens family, who now have two kids playing at the highest level in sports for strong Division 1 swimming and track & field programs. We asked the Ahrens family to reflect on what this means for Carly to be able to pursue her dreams at this level.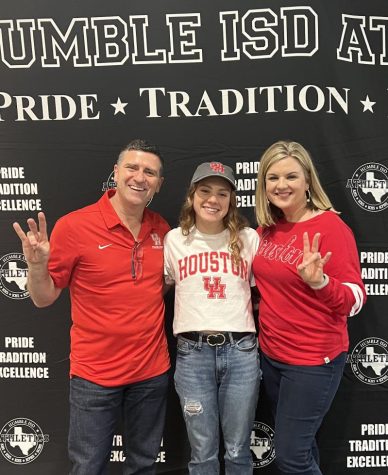 "Carly has always had a fun joyous spirit about her even when she was very young.  She likes to make things fun and really enjoys being around people.  As she was first learning to walk it seemed like she quickly bypassed walking and it didn't take long before she was running from one part of the house to another.

Carly is very determined and self motivated.  She has a heart for others and really enjoys being on a team.  When she was younger, I think she tried almost every sport and I think this is what kept sports fun for her. She seemed to always enjoy different things about each one. Swim, soccer, softball, volleyball, lacrosse, basketball, cross country and track.  She is not afraid to put in the work to be successful. She has been very focused on her goals and we have tried to support her in the ways that we can.  She has a plan everyday and seems to do a good job trying to fit in her workouts and time for fun things too. 

Her love of running started at Greentree Elementary in the jogging club program.  She participated in Bridge Fest, Walk By Faith and other races and seemed to enjoy running and being competitive. 

We think Carly's willingness to be different and stand up for what she believes in helps her stand out.  She is not afraid to challenge herself and she obviously sets aggressive goals and has high expectations for herself.  She rebounds quickly from setbacks and she enjoys the journey of a season.  The friends Carly has made in both sports has really been extra fuel that drives her to do her very best while having fun making memories. " – Troy & Amy Ahrens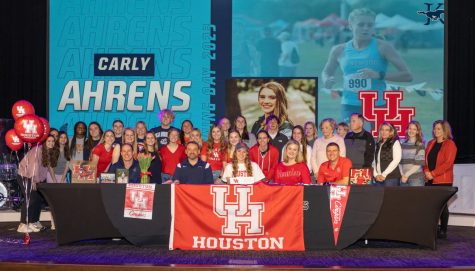 The best part of this interview was working with Kingwood AV, Coach Robinson, Coach Dye, and some of Carly's friends through the years to highlight and tell the story of a talented young lady that displays excellence in her sport but also a heart of humility and grace while doing it. Carly and the many athletes in the Class of 2023 at KHS are working hard at showing the younger student-athletes what excellence, discipline, and integrity look like. Carly and many of her track classmates are having a great year winning Districts, Area and now onto Region. Follow them on twitter (@kingwoodxctf) to keep up.
"There are no secrets to success. It is the result of preparation, hard work, and learning from failure." – Carl Lewis
Leave a Comment
About the Contributor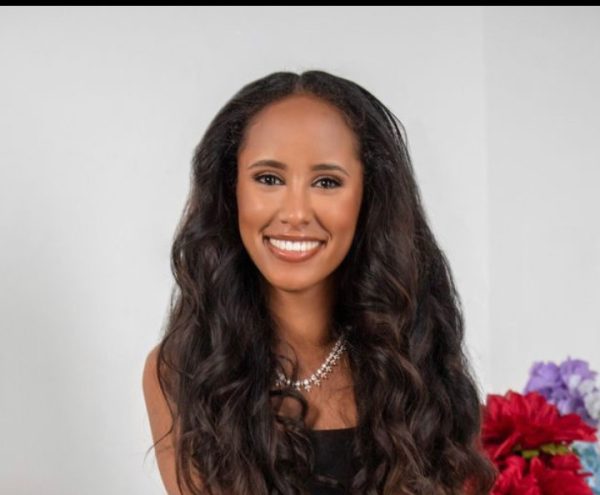 Tamir Shaw, Editor-in-Chief, Sports Editor
Tamir is excited to lead Mustang Monthly this year. She is also a sophomore class officer at KHS and hopes to participate in athletics as a soccer player...