Fresh Faces of Kingwood High School Athletics Chapter 1 – KHS Cheer
"The unselfish effort to bring cheer to others will be the beginning of a happier life for ourselves."― Hellen Keller
In a series highlighting our fresh faces of Kingwood Athletics following the Class of 2026, I had the chance to interview Harper Mills. Harper had the opportunity to cheer with the freshman team this year as one of the captains and contribute to the team and program. I asked her a series of questions to reflect on her fall and winter seasons at KHS and look forward to the next year with cheer. Here are her candid and reflective answers below.
Harper, You now have one season of KHS Cheer behind you as a freshman who had the opportunity to be a captain and a leader in the program. What was that like for you, and did the experience of cheering for KHS hold up to your expectations?
"Cheering for Kingwood High School was such an amazing experience. Not only did I get the oppurtunity to support our sports teams and the school, I also got a chance to interact with many different people also apart of the cheer program. As regards of being a captain, I got to coordinate with the other captains to create cheers and dances to preform and entertain the crowd. I loved being able to use my creativity and ideas to represent our team and the program." – Harper Mills
Harper, what stood out to you the most this year, and what would you say to the cheerleaders coming up behind you?
"I think upcoming cheerleaders should continue cheering in high school so they can experience KHS spirit and enthusiasm. After cheering a whole season with KHS, I have noticed a huge diffeience in crowd participation from middle school. As a cheerleader, getting a response from the crowd means we are doing our job to encourage school spirit. I enjoyed contributing to that spirit and I am glad I could be apart of the KHS cheer program." – Harper Mills
Keep following Harper Mills as she continues her journey in cheer over the next three years at Kingwood High School.
Leave a Comment
About the Contributor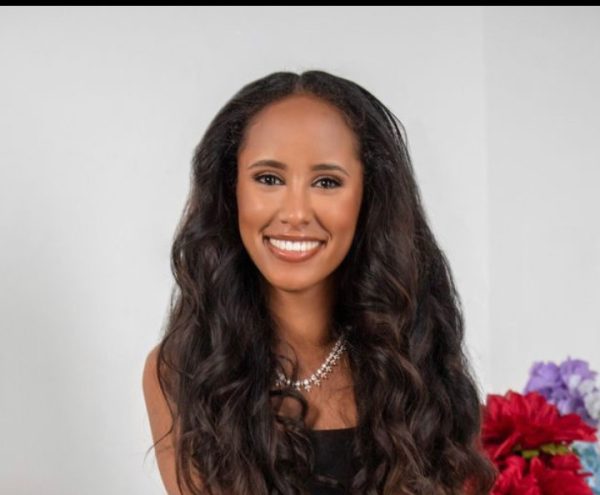 Tamir Shaw, Editor-in-Chief, Sports Editor
Tamir is excited to lead Mustang Monthly this year. She is also a sophomore class officer at KHS and hopes to participate in athletics as a soccer player...