KHS Cheer Season Summer Highlights and Looking Forward…
The KHS cheer squads were hard at work this summer learning new cheers, chants, dances, and stunts to elevate school spirit at this year's games and pep rallies. While at cheer camp in Galveston, Kingwood earned a whopping 16 awards and recognitions. JV won 3rd overall in the junior varsity division, 2nd in the rally routine, and they brought home a spirit stick. Varsity won 3rd overall in the varsity division, 1st in the rally routine, and they also brought home a spirit stick. There were 6 cheerleaders who won the highly esteemed award of All American Cheerleader. These exceptional people were: Danielle Esparza, Nathan Groeneck, Kennison Lloyd, Alyssa Mann, Jaycee Tye, and Grace Vance. Not only did the cheerleaders receive this honor, but our mascots achieved All American as well. Bluebelle, our JV mascot, won All American mascot and was given the Best Mime award. Blueprint, our Varsity mascot, won All American mascot, the Dancing Fever award, and brought home the coveted Mooshie award. The entire Kingwood High School Cheer Program won the Tradition award. 
Varsity closed out the summer with their annual cheer clinic that was held on August 9th and 10th. They hosted 107 future cheerleaders who each learned a cheer, a chant, a dance, received a clinic T-shirt, and a pizza lunch. Over 15 door prizes were given and random names were drawn for the opportunity to cheer at a varsity football game in october. Come join us later this school year to cheer on our mini-cheerleaders. 
Both teams are ready  for the beginning of football and volleyball season and to cheer on our mustangs. Go Blue!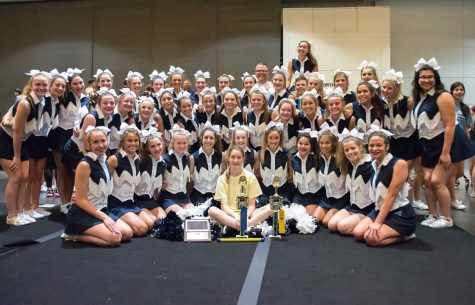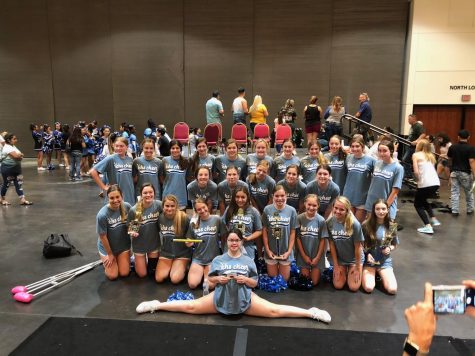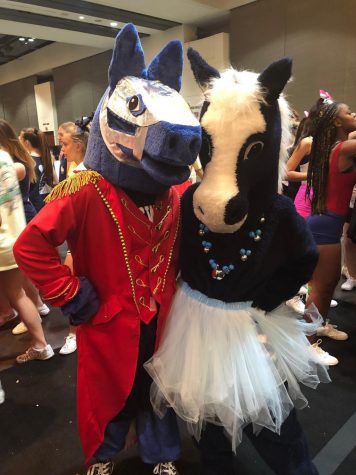 Leave a Comment
About the Contributor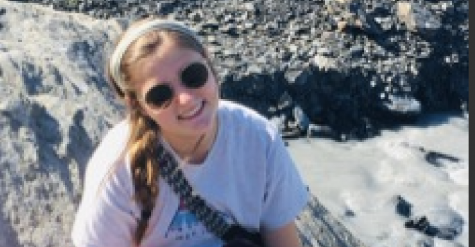 Laine Raley, Cheer & Mustang Pals Staff Writer
Laine Raley is currently a senior at Kingwood and loves engaging in any activity that involves being creative. She journals on a daily basis, enjoys writing...