2022 March Madness Upsets and Predictions
What makes March Madness so special is the ability for everyone to get involved when you have championships from different conferences across the United States trying for one final four position. The build up focuses on 68 teams that could be from the smallest school no one has heard of (Saint Peter's) to the basketball powerhouses (Kansas, Duke, Kentucky, etc.). There is also an element of surprise and the unknown with powerhouse teams toppling in one fatal miss of a shot to the underdog having a great game. You also have the long-standing rivalries (UNC upsetting Duke at Cameron) that spill over into the tournaments and create an even more exciting environment for the average spectator watching from the couch. All of these elements create the feeling of madness during the month of March.
After one weekend of March Madness, there is no doubt that many fans are left disgusted and heartbroken from watching their college teams lose or seeing their bracket completely fail. Losses from an overrated Kentucky team, Baylor, Wisconsin, Iowa, and Auburn have left fans wildly frustrated. Most of the other teams left in the Sweet 16 have been shaky at times with the exception of Saint Peter's (currently on a Cinderella run), Michigan, Providence, and the hometown favorite, Houston.
Out of all the teams currently in the Sweet 16, Gonzaga, Texas Tech, Duke, UCLA, Purdue, and Houston are looking strong and ready to go. Now for my predictions…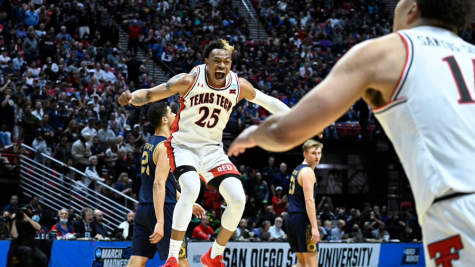 For the West Region: I have Arkansas pulling off an upset against Gonzaga before losing to Texas Tech in the Elite 8. Texas Tech is a strong team and will not lose to a Duke team that has its players under pressure to win for Coach K. Texas Tech will go to the Final 4. On the other hand Duke has an amazing legacy and still has the ability to pull off a win and play with heart.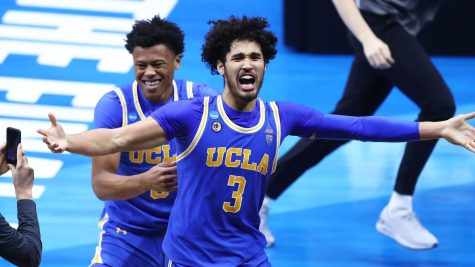 For the East Region: I have UCLA beating North Carolina in a tight game that really can go either way. UCLA has experienced, clutch upperclassmen, including last year's tournament star Johnny Juzang, to make the difference here. After Purdue blows out Saint Peter's, I think they will get edged out in an Elite 8 game by Johnny Juzang and co. UCLA has a strong starting lineup that could be the difference maker in them making a trip to the Final 4.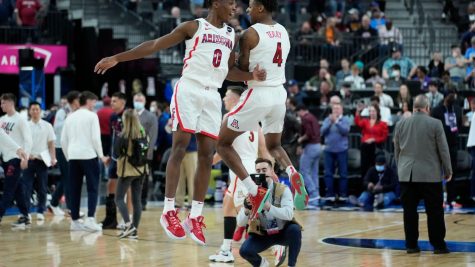 For the South Region: I have Benedict Mathurin carrying Arizona to wins over Houston and Michigan (who will upset Villanova). Arizona should be in the Final 4. 
For the Midwest Region: I have Kansas easily coasting to the Final 4. If they somehow don't win their next two games, Kansas will really be just as overrated as Kentucky.
Now with no bias at all… UCLA will blow out Texas Tech or Duke while Arizona beats Kansas in overtime. However, Benedict Mathurin won't be able to carry Arizona past UCLA in the championship game. UCLA will win 72-69 to lock up their 12th championship.
This will be an exciting tournament for March Madness and as long as Kansas or Gonzaga doesn't win, fans will be happy. Next year, be on the lookout for Duke, Arkansas, Texas, and UCLA to have strong teams and these four should be favorites for the title.
You could be disengaged the entire regular season and then start routing for a team you have never heard of by the end of March Madness. This is why I love college basketball and why it is like no other. Take time this month to participate and enjoy true competition and the chance where the underdog without all the frills has the chance to shine.
Leave a Comment
About the Contributor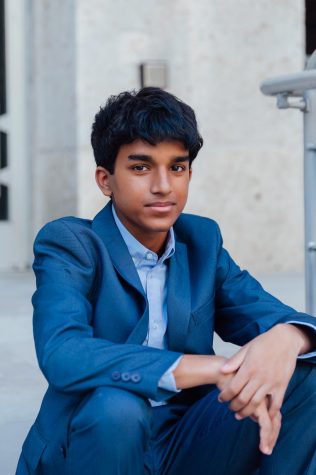 Jacob Shaw, Sports Editor
Jacob is a current senior who was part of the original founding group of Mustang Monthly his freshman year. Jacob is and has been the first sports editor...