Mustang Pals: More Than a Club
Hang on for a minute...we're trying to find some more stories you might like.
Mustang Pals: More Than a Club
Overview
Mustang Pals, formally known as Best Buddies, is a social club that pairs special education students with general education students at Kingwood that are members of the club. Each student that is in the special education department, or "pal", is paired with two members to form a "family". One member acts as the "peer pal" and is in charge of the family; the other is referred to as a "family member" who learns from the peer pal and attends outings with their family. There is also a fourth position in which a student can fulfill: associate member. Associate members are not paired with a family, rather they attend socials and are not held responsible for a pal. Our club functions under the loving leadership of  Sponsor, Mr. Isabelle and President, Emily Pell
Mission Statement
The main goal of Mustang Pals is to help each pal enjoy the high school experience as much as any other student. Pals have the opportunity to go to socials, enjoy out of school activities with their peers, and participate in events they normally would not be able to attend with their parents.
Point System
Each month Mustang Pals hosts a themed social in LGI 2310. In addition, the club holds monthly chapter meetings during a block of one lunch and lunch socials during b block after the meeting. Each time a member attends a social, goes on an outing with their pal, or is present during a meeting, they earn a point. If you earn enough points you are eligible to be a part of the annual Mustang Pals field trip.
Why Should You Join?
Being a peer pal or family member is a great way to meet new people, build on social skills, and have fun. Relationships built between people in this organization can last a lifetime and provide you with better, kinder outlook on life.
Join us! Become a member and be our pal!!
About the Writer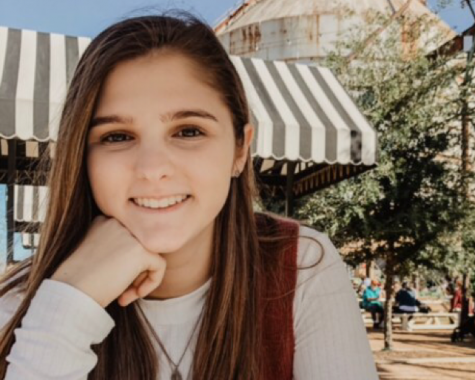 Laine Raley, Cheer & Mustang Pals Staff Writer
Laine Raley is currently a junior at Kingwood and loves engaging in any activity that involves being creative. She journals on a daily basis, enjoys learning...