In the heart of our school spirit lies one of the top Kingwood traditions and legacies that has gotten carried on for generations- pep rallies. For many years, Kingwood students go all out on these fun noisy rallies in competition for the spirit stick as well as to play games, keep up with upcoming events, and to just have a good time.
But here at Kingwood, our pep rallies go above and beyond the music and games. So, I started interviewing a few students to see what they truly love about them.
What is your favorite part about pep rallies?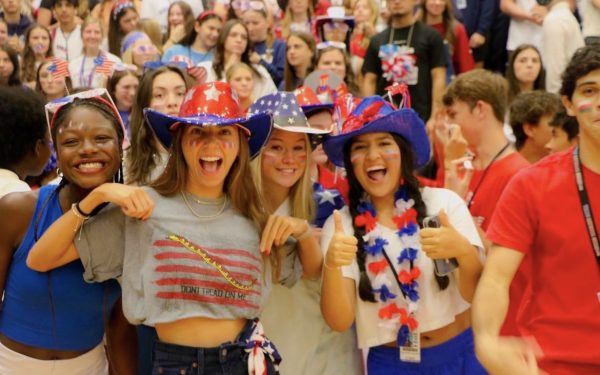 "My favorite part about pep rallies is that it's just a fun period where I get to hang out with my friends and basically just enjoy the true high school experience- it's the only time I feel all four grades really enjoy the same things and connect better as a school' -Anonymous
Is there a specific pep rally tradition or moment you look forward to?
"Absolutely, my favorite tradition has to be the spirit stick- although most of the time we don't really win, it's still so fun to join in on" -Anonymous
When do you most feel a strong sense of school pride?
"I'd definitely have to say football games- both JV and Varsity. The student sections are always so much fun and whenever you ask about the 'typical high school experience', football games are definitely my number one- especially at the end when we all get together for the school song." -Anonymous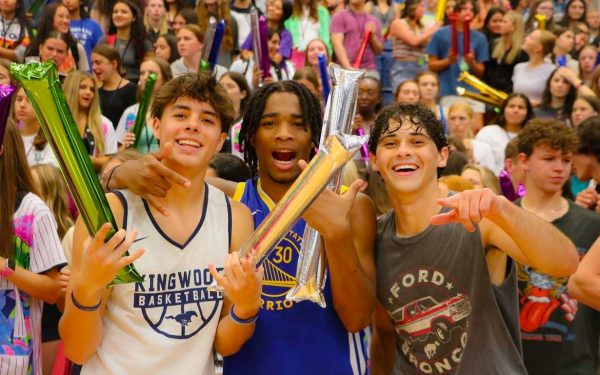 In conclusion, Kingwood's pep rallies give students a strong sense of not only pride, but also dignity. They serve as more than just fun little games; they're the heart of our collective school spirit. From the ongoing cheers throughout the gym, to the dances and games we all share, pep rallies capture the unity and pride that defines our school community. As we continue to celebrate our academics, athletics, and shared school spirit, let us embrace the memories and friendships made in these moments. Here's to the cheers echoing, and the prideful spirit that brings us all together – making Kingwood, home.