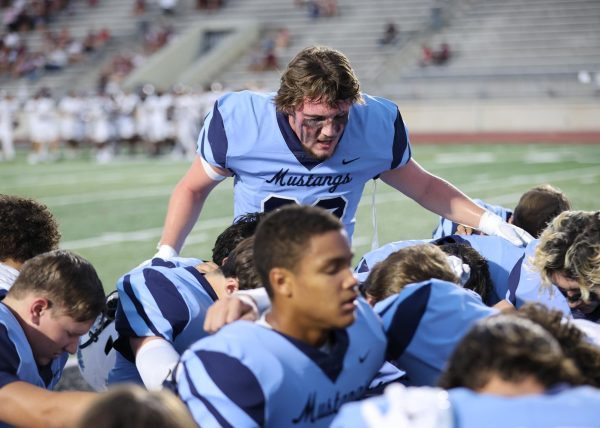 While we didn't get the outcome for the game we wanted against Clear Creek, our team played with heart and soul. We have a young team on varsity with many sophomores and juniors filling positions on the field this year along with our Senior Class of 2024. Let's keep coming out to support the Mustangs and bring that school spirit to Friday Night Lights. The next varsity home game is against Atascocita High School on Thursday, September 21st @ Turner Stadium.
I asked sophomore, Stone Singletary and junior, Adeolu Dada what it means to be ALL IN with KHS football this season.
"It means to put everything you got into everything we do. Like morning lifts, every practice, and every game and just leave it all on the field leaving no doubt that you could've done something different."- Stone Singletary

"Being all in is just being committed to do whatever is necessary to better the team. Making sacrifices is a big part of that for example waking up early to lift and staying after to practice, but also doing more then required like watching film and putting work in outside of school. Another part of being all in is putting it all in for our teammates. We're all brothers to each other and it's important that we don't just fight for ourselves but also for the person working next to us." – Adeolu Dada
What we saw in the stands was a packed house of families and students leading in cheering on and off the field. We had great performances from our KHS Cheerleaders, KM4B Band and Kingwood Fillies as well as honoring our seniors in football and cheer.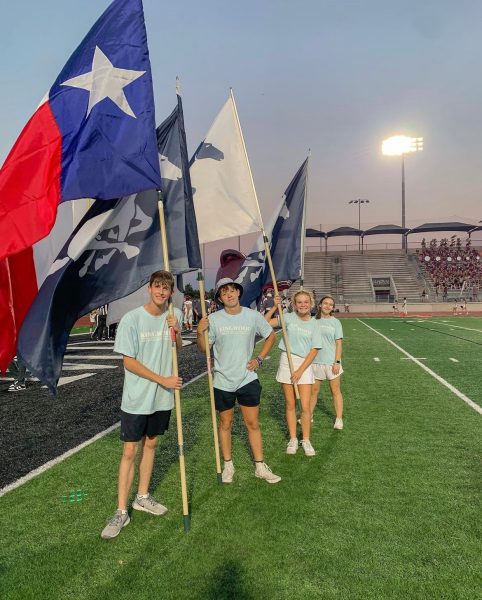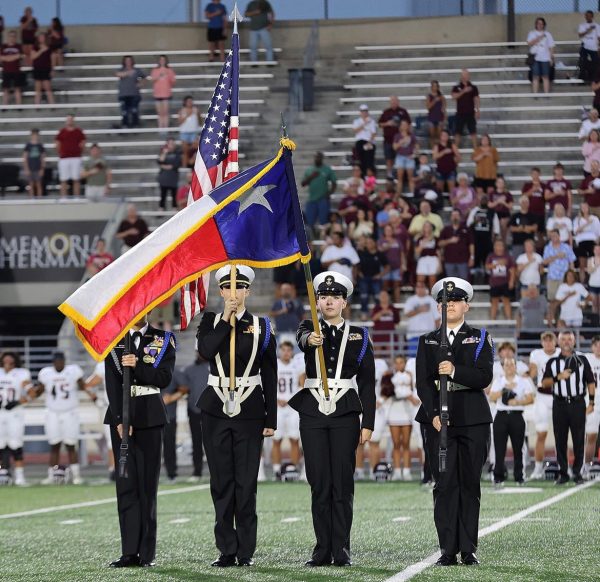 The KHS varsity football team was led on the field by our student council leaders and our all-female Color Guard in NJROTC. KHS Corner of Chaos worked hard to keep that spirit alive throughout the game in the student section.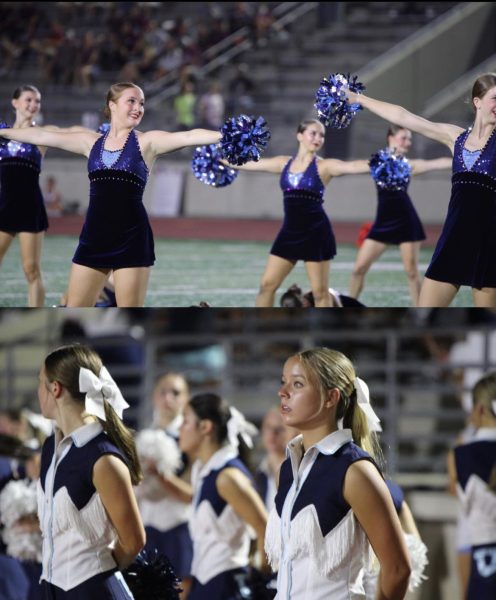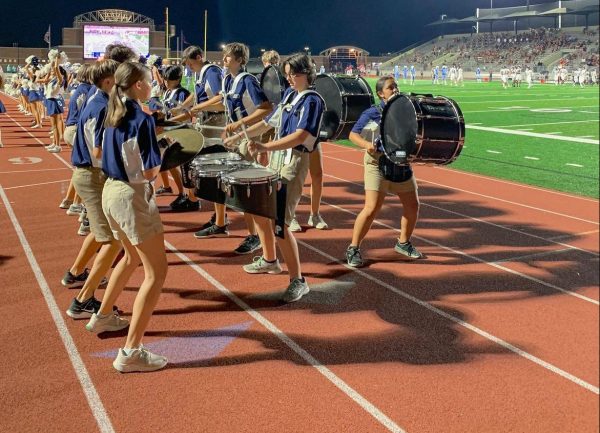 "The Spirit of Aggieland also refers to the "spirit can ne'er be told." Many people describe Texas A&M University as having a unique school spirit that "From the outside looking in, you can't understand it. And from the inside looking out, you can't explain it."- Texas A&M Spirit of Aggieland.
I heard this recently and thought it was relevant to our KHS family on why we come out and support the many things KHS students are involved in and I hope we continue to have that same feeling throughout the year with all of our sports. I am an Aggie at heart, so I will leave you with this: I hope we at KHS continue to take on the same spirit you see at Aggieland and are ALL IN this year at games!