Del Water Gap and Maggie Rogers – The Feral Joy Tour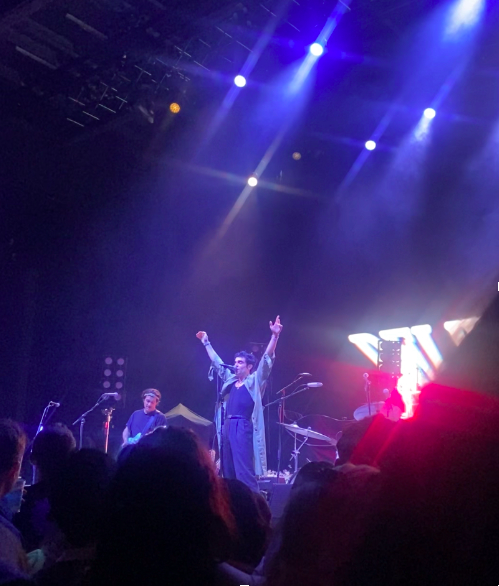 Last Sunday, Maggie Rogers came to Houston on her headlining tour for her newest album, 'Surrender'. Her longtime friend and partner in music, Del Water Gap (Holden Jaffe) opened for her. They also came together to perform the last song they wrote together, 'New Song'.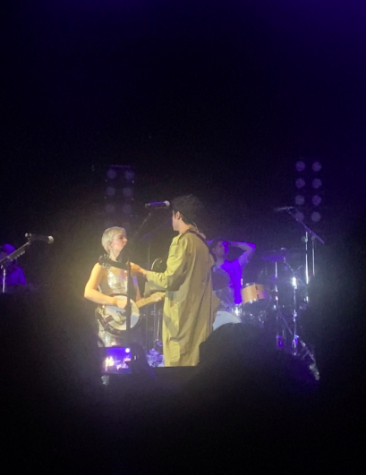 Del Water Gap opened with 'Hurting Kind', an upbeat song that is full of emotional lyrics that describe the anxiety that comes with a relationship. He went on to play 'Sorry I Am', 'Better Than I Know Myself', and 'I Hope You Understand; all of which come from his debut album 'Del Water Gap'.
Holden then played a cover of Avril Lavigne's 'Complicated', which the crowd sang loud and proud. While not everyone at the concert knew Del Water Gap's music, there were many devoted fans there that knew every word of his music as well.
Del Water Gap continued their set with 'Losing You', 'Alone Together', 'High Tops', and 'Perfume'. These songs are also from the self-titled album, 'Del Water Gap'. They ended their portion of the show with the hit, 'Ode to A Conversation Stuck in Your Throat'. Holden introduced the song by saying, "This is a song about monogamy, and asking someone to only be yours". Del Water Gap's performance was an experience, and the songs he played sounded even better in person than on the record.
Maggie Rogers, the main act, came on after Del Water Gap. Before Maggie came on, an immersive show intro played. This showcased Rogers' feelings behind the album, and successfully summarized the emotions that are within the album itself.
When Maggie came on, she opened with a single from her new album, 'Surrender', called 'Overdrive'. The crowd went wild, and Maggie's energy was unmatched. Her stage presence throughout the entire show was incredible. Her talented musicianship was combined with striking visuals and simple but intricate stage choreography to create an amazing show. Rogers went on to play 'Want Want', which proved to be a crowd favorite. She played other songs, such as 'Dog Years' and 'Honey'. She then played one of her most popular songs, 'Love You For A Long Time'. Everyone in the venue was singing along and having a good time. 
As before mentioned, Rogers brought out her opening act and friend, Del Water Gap, also known as Holden Jaffe, for one final performance with her of their song together, 'New Song'. They were both previously in the band Del Water Gap together in college. The two brought the crowd's energy to new levels, with the excitement of bringing Holden back on stage combined with Rogers' stage presence. The performance was one that you just had to be there for.
Rogers also played hits and fan favorites such as 'Alaska', 'Horses', 'Light On', and 'That's Where I Am'. She came back for an encore of 'Fallingwater', from her 2019 album 'Heard It In A Past Life', and her closing song, 'Different Kind of World', from 'Surrender'. 
Del Water Gap and Maggie Rogers combined to make a concert that was one to remember. It was heartwarming to see the two friends performing together, and supporting each other in all that they do.
You can listen to Maggie Rogers' album 'Surrender' and Del Water Gap's debut album on all major streaming platforms now.