Kingwood Swimming & Diving District Champions Again!
The Kingwood Varsity Swimming & Diving team took 1st for both boys and girls at the District 21-6A meet this past Friday. This marks the 7th year in a row in which Kingwood has been the district champion.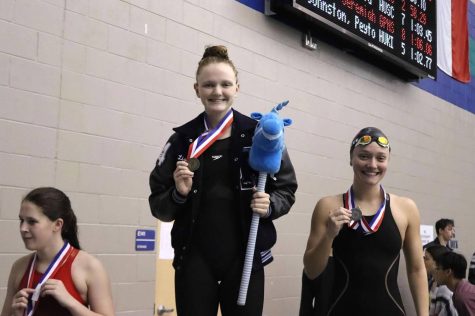 Lizzie Watson (junior) was named the district swimmer of the meet and has proven to be a valuable asset to the team. Almost all district swimmers from Kingwood qualified for Regionals in 1 or more events and are moving on to swim at the region meet next Friday and Saturday. Four of the six boys' and girls' relays placed 1st and a majority of all events were won by a Kingwood swimmer. The upcoming Region meet is set to be an exciting one and the varsity swimmers are looking forward to it!