KHS Students Starting Small Businesses
In my previous article, "Making Jewelry", I talked about my own jewelry-making business. In this article, I want to highlight other individuals at Kingwood High School who are working hard to create a brand for themselves, all while juggling academics and other activities. 
KHS Senior, Sawera Mirza, owns her own Henna tattoo business, called "Henna by Sawera". 
What got you into henna tattooing?
I started henna tattooing as a way to embrace my culture as well as share my culture among my friends and community. 
What is something you love about doing henna?
Something I love about doing henna is the people I come across. Each person that sits down at my booth has a different story, each person has their own life, and each person has their own style, so working with each person is truly a unique experience for me. By doing henna on others, I've also been able to work on my "people skills" which has helped me tremendously.
What advice would you give to anyone trying to start a small business?
To anyone starting a small business, I would say don't be afraid of failure. Starting a business isn't something easy, so at the end of the day, you need to be ready for all sorts of outcomes. You need to remember that success doesn't come without failure, and without failure, success wouldn't feel as fulfilling as it is. 
What challenges have you faced with starting a small business?
A challenge I've faced is networking to the right audience. Often times it takes time to find your target audience, but if you stick through the rough patches, then it's worth it in the end.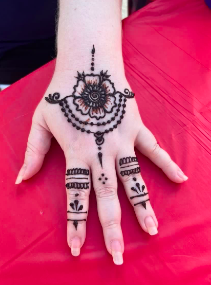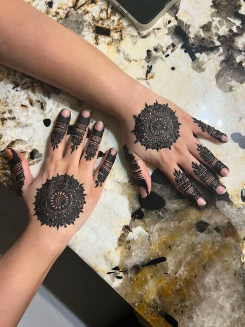 You can keep up with Sawera's business on Instagram, @henna.by.sawera!
KHS Senior, Mary Fraissinet, does art commissions.
What got you into art, and what made you decide to do commissions?
I always liked drawing since I was super young, and when I found that there was a way to contribute to the art community while making (much-needed) money, I always knew it was what I wanted to do!
What do you like more about digital art vs. physical art?
I enjoy digital art because the mediums and types of pen styles are limitless, but making physical art (especially using watercolor) is unmatched — I really enjoy both and would like to explore either one in the commission process.
What advice would you give to anyone trying to start a small business? (can be art or anything else).
My advice is that even when you worry that even your favorite thing to do is feeling like a chore, find ways to make each commission interest you! Explore the character you're drawing, or find chances to experiment in the process. I have to remind myself to really enjoy it sometimes, and I've found that it's totally okay, no matter the profit!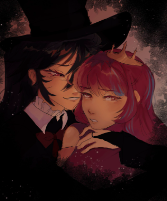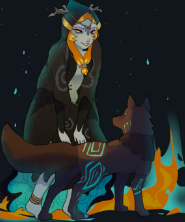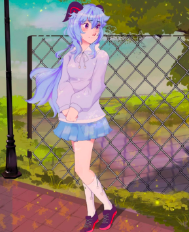 You can find Mary and her work on Instagram @fennsketch!
Although owning a small business is hard, it can be especially rewarding and worth it in the long run. If you've been thinking about starting a business, this is your sign to go for it! You never know what you could get out of it.