Fresh Faces of Kingwood High School Chapter 1 – KHS Football
Fresh Faces of Kingwood Athletics – Chapter 1 – Freshman Year
Stone Singletary was one of our fresh faces of Kingwood Athletics featured in our series following some of our Class of 2026 athletes in their first year of high school sports. I had the opportunity to interview Stone Singletary over the break and talk to him about his first year playing for Kingwood High School as a freshman on the varsity football team. Here are the questions and his responses, lightly edited.
Stone, you have had one season of KHS football behind you as a freshman who had the opportunity to play on varsity this year. What was that like for you and did the experience of playing in high school hold up to your expectations?
"Well, I would have to say at first I was scared and very nervous. I could not have done it all without my teammates. They always made me more confident and helped me out with what we were doing on and off the field."
Stone was there a moment that exceeded your expectations this season and how did you feel as a result of that time.
"When I got put in the game and we needed a first down on 3rd and 15. I got a play called to my side. I ran a go route and my quarterback, Trey Reese, threw it up and I caught it over the cornerback. After I made that catch, I was never nervous again."
What are your plans in the off-season to train for the fall of next year? Where do you see yourself  in the upcoming year?
"The off-season is going to be a big one for me and the team. We are going to have to work harder than ever. We are going to all be in it together; not giving up and putting everything we have into it. This upcoming year will be exciting for me as I am ready for anything that will come my way. I am also excited to see what I can do and continue to  develop as a player."
If you had one take away to share with other athletes coming behind you in middle school or younger, what would you say to them on sticking with football and getting to play for KHS?
"To the middle schoolers coming up behind us, I would like to tell them to put everything you have into preparing for the next level of high school and work hard."
Keep watching Stone Singletary as he progresses through his journey over the next three years at KHS in the football program. The Mustangs had a great year and are already working hard for the next season of 2023!
Stay tuned as we interview Clara Dye next from the class of 2026 as she represented KHS at state this year for cross-country.
Leave a Comment
About the Contributor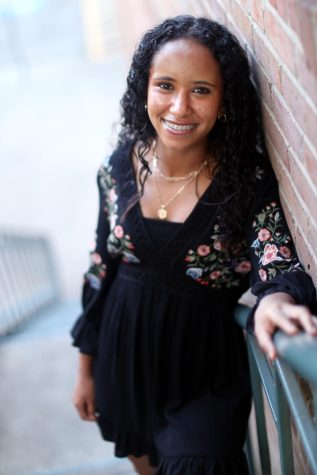 Tamir Shaw, Assistant Sports Editor
Tamir is excited to join the staff of Mustang Monthly this year. She is a freshman class officer at KHS and hopes to participate in athletics across basketball,...