Kingwood Orchestra Spring Highlights
Zone Concert
On February 24, KHS, RMS, and CMS orchestras combined together to play for the annual Zone concert. In this concert, KHS Symphony performs their repertoire they have been preparing for UIL, and RMS and CMS Orchestra combine to play together. Raffle tickets are sold beforehand to be drawn during the concert, including prizes such as $500 Amazon Gift Card, AirPod Pros, and many other prizes. This year, we raised over $10,000 for our booster club and senior scholarships.
Full Symphony Orchestra and String UIL
Chamber and Symphony orchestra combined with members of wind ensemble to take on the Full Symphony Orchestra on March 3, 2022. Repertoires included: Pomp and Circumstance No.4 Op. 39 by Edward Elgar, Invocation by Julian Lloyd Webber, and Danzon No.2 by Arturo Marquez. Symphony Orchestra received the highest possible rating by all three judges at the UIL Concert and Sight-Reading Contest. Along with Symphony UIL, each individual orchestra class had prepared to compete in string UIL in early March. After intense preparation, all orchestras received superior ratings.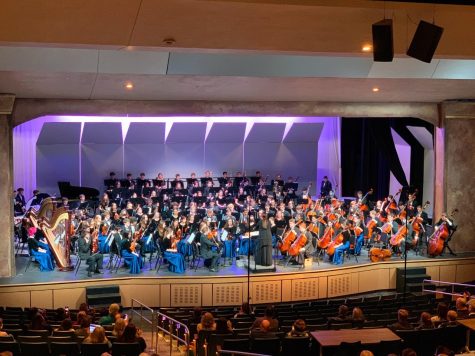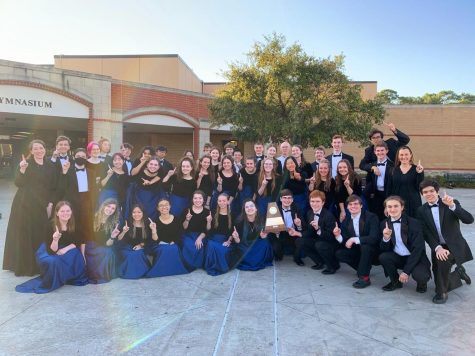 Spring Ski Trip
On the afternoon of March 30th, orchestra students flew to the Rocky Mountain High Colorado for their annual ski trip. For over 3 decades, the Kingwood High School Orchestra has been participating in the Winter Park Ski Music Festival in Winter Park, Colorado. In this festival, many schools all over the country come together to compete in the contest. This year, Chamber and Sinfonia Orchestra received Superior Rating and Best in Class, as well as Chamber receiving Overall Grand Champion. Staying 4 nights in Colorado, students were able to ski, snowboard, and other snow activities in the Winter Park Ski Resort.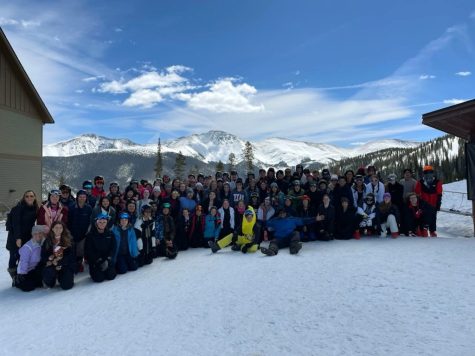 Run-out performances
Chamber orchestra members have been invited to play at various Humble ISD events in the spring, such as GTE and BBE Manners Luncheon, KHS Top 10 Dinner, and KHS Underclassmen and Seniors Awards Night. In these performances, the orchestra played familiar movie and pop repertoires such as Cinema Paradiso and Fireworks by Katy Perry.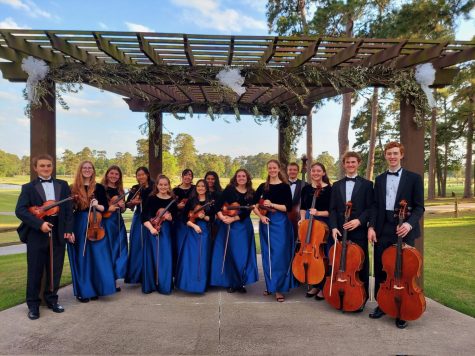 Spring Concert for Cause
On May 18th, the annual Spring Concert for Cause for freshman and upperclassmen orchestras took place. This year, we raised $9,000 in ticket revenue towards Addi's Faith Foundation, an organization dedicated to ending childhood cancer. At the end of the concert, senior scholarships and merit awards were granted to senior members, as well as celebrating their graduation with a senior slideshow.
State Solo and Ensemble
On the first day of summer break, 64 state qualified students took on the Texas State Solo and Ensemble Contest in UT Austin. Leaving for Austin bright and early at 4AM. Students performed challenging memorized solo pieces and various string ensembles to college professor judges.
Even during the summer, Kingwood Orchestra members stay in shape with Summer "Strength and Conditioning" Region sessions. Twice a week, students work with clinicians to work on audition pieces for Region Orchestra for next fall.
This year marked the last year of Kingwood Orchestra with our two directors, Mrs. Elizabeth Hale and Mr. Michael Astwood. We are endlessly grateful to be able to make music with them, and we would like to thank them for how far they have brought our orchestra program.