Coronavirus: What are we meant to learn from it?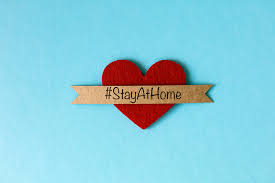 Coronavirus. It has brought tremendous sorrow, pain, and worry. The class of 2020 has had their senior year stripped away from them, families are suffering from the loss of loved ones, and many people are out of a job. I know Coronavirus is probably all you have been hearing about lately, and you're probably growing tired of hearing about the horrible outcomes, but what if this is all happening for a reason? Regardless of what  you believe, religious, political, or anything else, everything in life happens for a reason. I spoke to a group of girls about their stance on this. Each and every one said they believed this pandemic is a wake up call for all of us. 
"This is our call to embrace what we normally miss." -Caroline Kennedy (10)
Each of the girls was asked the same questions: What is something you realize you took advantage of? What is something you have found a new appreciation for? What is something you miss?
"One thing I've definitely realized I was taking advantage of was a strict schedule. I've found a new appreciation for my dad, since he's been working at home, I get to see the types of things he has to do for work and it makes me appreciate him more. One thing I miss is going to school and being able to see my classmates in person and being productive during lunch". -Mattie Prince (11)

"I miss having time at lunch everyday to talk and laugh with my friends. I've found a new appreciation for my family. I would definitely go crazy being stuck at home if it weren't for them. And something I miss is being able to go on spontaneous trips and car rides with my friends" -Lainey Carruth (11)

"One thing I took for granted and miss is being able to wake up every morning, knowing what to do and have a set schedule that I never deviated from. I have a new found appreciation for Facetime since it's the closest thing we have to be able to see other people. One thing I miss is being able to go to mass and having the security of the Catholic Church" -Hannah Daigle (11)

"One thing I took for granted was the availability of mass, and seeing my friends everyday in school. I have a new appreciation for the technology that gives us the ability to stay in contact with those we can't see. What I miss the most is the freedom to go places. Being trapped at home makes you want to go and do so many things" -Caroline Kennedy (10)
Nobody truly knows when this is going to be over. Nobody knows why this is happening. However, I know this extra time at home is not an accident. So, here's my advice to you: go outside, enjoy the sunlight, read a book, watch a movie, facetime your friends, get to know your family, play with your dog, play with your cat, go for a drive, and embrace this time with great joy knowing that there's a greater good to come out of this darkness. 
About the Writer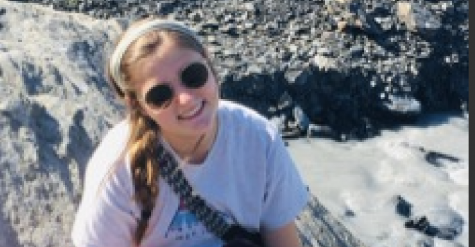 Laine Raley, Cheer & Mustang Pals Staff Writer
Laine Raley is currently a senior at Kingwood and loves engaging in any activity that involves being creative. She journals on a daily basis, enjoys writing...