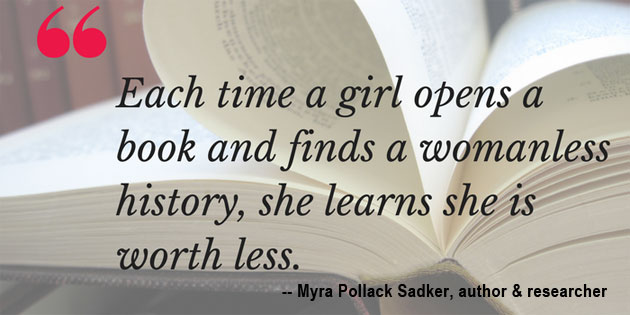 National Woman's History Museum
Reflecting on Women's History Month: Public Education's Largely Womanless History
April 8, 2020
Across America, young girls want and deserve to learn about their historical forebears in the same way that their male peers do. History teachers across the country take the time to laud the merits of the founding fathers, praise the policies of past presidents, and emphasize the cunning of military generals. Unfortunately for every student in that classroom and our modern education system, many, if not all, of the figures that their teachers will have taken the time to cover in detail will be men.
In the National Women's History Museum's report Where are the Women?, they analyzed each individual state's educational standards and found that out of the 737 historical figures listed on standards just 178 are women. That comes out to about one woman for every 3 men students are required to learn about. Furthermore, 98 of those women were only on the standards for one state. The report found that this exclusion of women from state educational standards occurred as a result of the standards' framework, which tends to prefer male-oriented leadership while over-emphasizing women's domestic roles. The women in the state standards also did not reflect the diversity of the children who would be learning about them. It is clear that there is a severe underrepresentation of women in school curriculums which is not only a significant flaw in our national education systems but also distinctly impacts how students view themselves and others around them.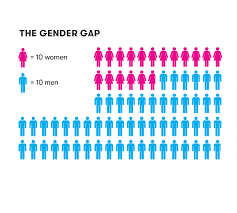 When we don't learn about Jeannette Rankin, the first woman elected to Congress, Shirley Chisolm, the first woman to run for president from one of the two major parties, Katharine Johnson, who performed essential calculations for NASA's spaceflights, or many others of the thousands of women who made significant contributions to American history, we not only neglect vital parts of American history but also perform a major disservice to students. When state standards ignore the accomplishments of women, students remain largely ignorant of their important contributions to history and society, thus perpetuating limiting stereotypes and confining gender roles. The prevalence of these stereotypes about the roles of women in history become abundantly clear when examining the women selected for the state standards. Over 50% of the women in the standards were recognized for their domestic roles, a number at least twice that of any other category including civil rights, suffrage, women's roles in the workforce, and on the homefront, almost all of which in the single digits. It's not to say that women's achievements and contributions in the domestic sphere are in any way worth less, but the problem arises when they are disproportionately recognized and praised in comparison with other pursuits which men seem to dominate historically. Students rarely see women presented as historical leaders, innovators, and changemakers which can result (often unconsciously) in the underestimation of the abilities and potential of women, including themselves. Professor, author, researcher, and activist Myra Pollack Sadker once said that "each time a girl opens a book and reads a womanless history, she learns she is worth less." I believe this to be true but, in the context of this opinion piece, I would adapt it to say "each time a student goes to school and learns a womanless history, they learn that women are worth less." 
Conversely, when women's history and achievements are valued in education, this fosters greater self esteem in girls and greater respect among boys, according to the National Women's History Alliance. They also state that this long term difference in perspective can lead to an increase in achievement by girls in school, a decrease in violence against women, and, on the whole, more stable and cooperative communities. It's not to say that teaching women's history in schools will permanently eliminate misogyny and sexism, but committing to recognize and respect the accomplishments of women through education would certainly be a step in the right direction.
Sources:
https://www.nytimes.com/2019/08/13/us/where-women-made-history-right-under-your-feet.html
https://www.womenshistory.org/social-studies-standards
https://www.smithsonianmag.com/history/what-schools-teach-womens-history-180971447/
https://nationalwomenshistoryalliance.org/why-womens-history/