KHS Orchestra Solo & Ensemble Qualifying Over a 100 Entries to State in May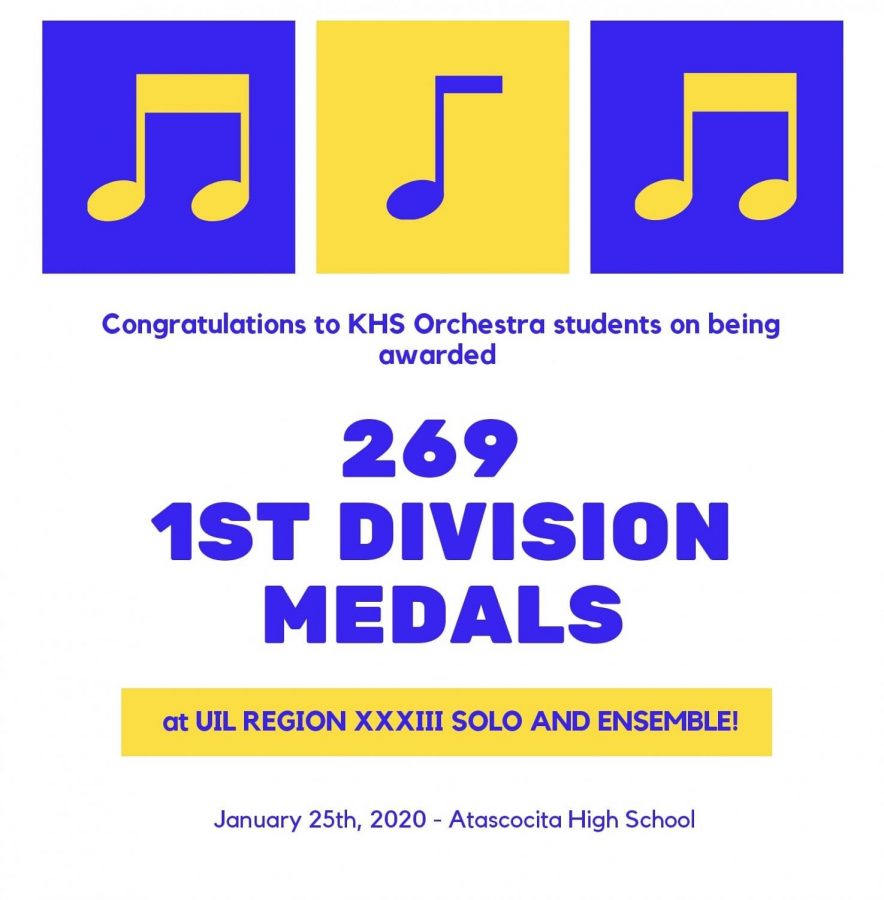 On January 25th, KHS Orchestra students performed at solo and ensemble at Atascocita High school. This is a yearly competition where students have the opportunity to perform in front of a judge and receive a rating. This year, KHS Orchestra had over 270 entries in solo and ensemble. 53 of these students played a class one solo and 95 groups played a class one ensemble. Class one solos and ensembles represent the hardest class of music a student can play. In addition to the high amount of entries, 269 of these entries received the highest score, a one, for their superior performances and were given a medal. Over 100 entries also qualified to compete in Texas State Solo and Ensemble in Austin this May. In order to qualify, students not only had to perform a class one solo or ensemble and receive a one, but also had to memorize their solos. Overall, this year's solo and ensemble was a great success for Kingwood High School Orchestra; congratulations to all students for their hard work and amazing performances!
About the Writer
Alexis Pubentz, Staff Writer
Alexis is a current senior at Kingwood High School. She plays the viola in the KHS Chamber Orchestra and is a member of Psychology Club, as well as several...