The Unpredictable Preview of March Madness 2020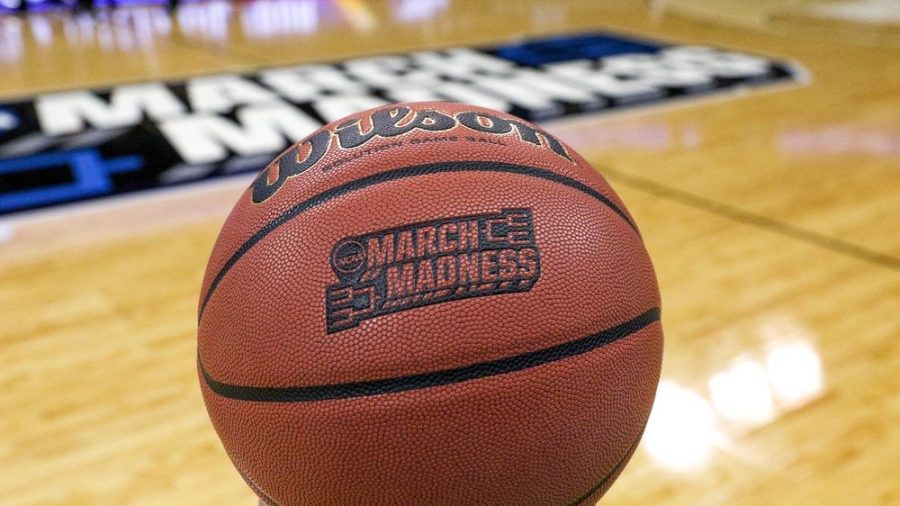 What is your bracket for March Madness 2020 going to look like? Who are the emerging teams this year? Who are your favorites?
A month away till the hype begins and we get to the best part of the season for college basketball; the time to start the March Madness Dance.  The early rounds of the March Madness bracket can be one for crazy and unpredictable upsets, with the favorites still holding on with grit and stamina for a victory in the end.  We have seen that with Virginia last year in 2019 winning its first National Championship and eleven of the last twelve champions being repeat winners. You also have Gonzaga looking for their first title this year out of the Top twenty-five teams this year.  
I am going to start with my personal favorite, the Louisville Cardinals. Some say they may win the championship with a strong shooting record from the floor and a strong point differential as seen in their recent games against Michigan, by a score of 58-43.  At the beginning of the season the Cardinals powerful offense would hit 80 points or more and run away with huge leads in the second half of games. The second half of the season you have come to see the notable Louisville defense take shape against good opponents. You have Malik Williams anchoring the post and calling the shots as a compliment to the skillful offensive capabilities of the junior forward, Jordan Nwora, leading the team with 21.9 points per game. They also have an invaluable point guard in Peyton Siva, who has an average of 6.2 assists per game. Louisville is still predicted by many to win it all with their consistent playing and strong team-oriented structure led by their coach.  However, they still have a challenging ride to the end with a rigorous schedule remaining. 
Now on to explaining a few of the Top 25 to the best of my ability and a few opinions of my own.. 
Baylor is at the No. 1 spot across many polls before the brackets have been set.  The Baylor Bears have been able to show their might early on by beating Texas Tech, Kansas and Oklahoma State on the road. They have a great roster of players that are able to close out the shots like Jared Butler in the Texas Tech game and Devonte Bandoo when it came to Oklahoma State. I am still skeptical of the Bears as they have never come out and just taken the middle level teams by high scoring games, but their record is flawless to date on wins and shows grit to the end of each of their games also known as clutch wins. For the non basketball readers, you might be asking what a clutch win entails. Essentially a clutch win is when teams are either tied, or very close in points, and a single shot or series of shots in the last few seconds of the game win it for the team.  
Gonzaga sits at the No. 2 spot in many polls and is hungry to win their first national title this year. They still have a tough season ahead, playing on the road for the next five out of seven big games with Saint Mary's, BYU and San Francisco. They have had a set-back with freshman Anton Watson, who is out for the season, and still no consistent replacement at play. The Bulldogs come out year on year with a strong defense and offense that play at a faster tempo than most. They could be the next Virginia knocking on the door of the national title for 2020.
What can you not say about the Kansas Jayhawks coming in at No. 3 in the AP polls that would not be negative. They have had the rigorous schedule and come out on top playing some of the best ranked teams in the country to date. Kansas has proved itself in the past to be a powerhouse program that has the mechanics and training to deliver a victory in the end.  Devon Dotson has shown himself to be at the height of his game offensively, despite an injury earlier in the season, and has been hard to stop from getting to the basket or to the free throw line for the win.
Florida State coming in at No. 5 has a solid team with a 10-game winning streak recently that keeps them tracking along in the top five. They still have tough games on the road in the ACC with Virginia and Virginia Tech. Florida continues to struggle offensively but are still in the game to the end, with pulling out the win most of the time. Once again, another strong school program with the maturity and perseverance to stay in the game till the end. 
Duke sits at No. 9 with a crazy season so far with some great wins and surprising loses. The losses have shown that the freshman team of Duke still may be a work in progress when it comes to clinching the victory in those final moments of the basketball game. However, Duke's strong coaching and program have a reputation for making the right calls and knowing what it takes to win in big games.  
Several smaller teams that are making their way into this select space are San Diego State and Dayton sitting in many polls in the top 10. It will be hard to tell what these teams may do during March Madness as they have great records but not that tough of a regular season schedule. San Diego State has a firm defense and Dayton runs a smooth offense with Obi Toppin. 
Then you have the Big Ten, which has fared well this season with many teams potentially on that list ready for their spot on the brackets. Some notable examples are Penn State, Rutgers and Illinois. All three teams have some notable wins to mention. Penn State has beaten Maryland, Iowa, Michigan, Ohio State, Georgetown and Alabama. Rutgers had a surprising and yet solid victory over Seton Hall and Penn State. Last but not least is Illinois with wins on the road against Wisconsin, Purdue, Michigan and Rutgers.
Keep in mind there are still a significant number of games to be played before we get to see which teams make the tournament, but this gives you food for thought as you start deciding what your bracket picks will be.  I will publish my bracket in the newspaper as we get closer to showtime. I am not ashamed to let you know that I will be pulling for my favorite, Louisville Cardinals, sporting their team hoodie weekly in the halls of Kingwood High School. What I love the most about March Madness is that there are no precise predictions and every day is a new day as each team leaves it all on the table.
Source: Associated Press Polls – NCAA College Basketball Rankings
Through Games JAN. 27, 2020
| | | | | |
| --- | --- | --- | --- | --- |
| RANK | SCHOOL | RECORD  | POINTS | PREVIOUS |
| 1 | Baylor | 17-1 | 1578 | 1 |
| 2 | Gonzaga | 21-1 | 1552 | 2 |
| 3 | Kansas  | 16-3 | 1434 | 3 |
| 4 | San Diego State | 21-0 | 1408 | 4 |
| 5 | Florida State | 17-2 | 1318 | 5 |
| 6 | Louisville | 17-3 | 1277 | 6 |
| 7 | Dayton | 18-2 | 1163 | 7 |
| 8 | Villanova | 16-3 | 1110 | 9 |
| 9 | Duke | 16-3 | 1084 | 8 |
| 10 | Seton Hall | 15-4 | 1055 | 10 |
| 11 | Oregon | 17-4 | 926 | 12 |
| 12 | West Virginia | 16-3 | 874 | 14 |
| 13 | Kentucky | 15-4 | 839 | 15 |
| 14 | Michigan State | 15-5 | 751 | 11 |
| 15 | Maryland | 16-4 | 650 | 17 |
| 16 | Butler | 16-4 | 631 | 13 |
| 17 | Auburn | 17-2 | 619 | 16 |
| 18 | Iowa  | 14-5 | 545 | 19 |
| 19 | Illinois | 15-5 | 483 | 21 |
| 20 | Colorado | 16-4 | 314 | 23 |
| 21 | Houston  | 16-4 | 296 | 25 |
| 22 | LSU | 15-4 | 260 | NR |
| 23 | Wichita State | 17-3 | 161 | NR |
| 24 | Penn State | 14-5 | 114 | NR |
| 25 | Rutgers | 15-5 | 102 | 24 |
About the Writer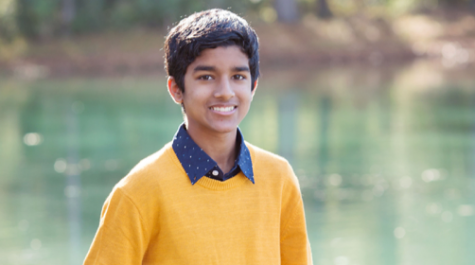 Jacob Shaw, Sports Editor
Jacob Shaw is a current sophomore at Kingwood High School. He is involved in Varsity Tennis, FBLA, French, UIL-Social Studies, Asian-Cultural Society and...