Experiencing Chacocente
This past summer four Kingwood High School students, Evelyn Pugh (10), Belle Pugh (9), Charlotte Pubentz (9), and I, as well as recent KHS graduate Annie Van Dyke, traveled to Managua, Nicaragua to serve at project Chacocente. Through this experience I learned many new things and  got to put the Spanish that I had been learning to use. Project Chacocente is a christian school which provides members of the community a place for their children to attend school at a low cost. In addition to being a school, Project Chacocente also provides homes for several families who were rescued off of a dump near that area. The first four days we were there we worked on various projects across the school such as painting walls and classrooms, cutting and drying out firewood, and finally fixing a fence. Additionally we did activities with the students: we helped them practice their English, played with them during recess and gym class, and participated in their field day. Everyday the students faces would light up with joy when they saw us, excited to play with us and show us some of their favorite games. Not only did we help the students in practicing their English by having simple conversations, but we all got to practice our Spanish and learn new words.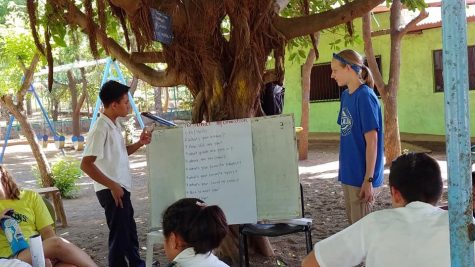 Although we weren't perfect at speaking it we could all laugh together as we all tried to communicate in a mix of broken English, basic Spanish, and hand gestures. Furthermore, the families living there cooked delicious homemade meals for our entire team each day and set apart a special room for us to eat in. On the last day we were there the students performed a show for us and held a market where we could purchase some of their handmade crafts. The performance was really special because we were the first group to have come to serve at Project Chacocente in over a year. The students, teachers, and community worked really hard to learn songs in both English and Spanish, as well as several dances. The market they held for us was also very memorable, each of the family members in the community got the chance to show us their handmade items such as beautiful necklaces, hammocks, purses, and woven bracelets. Each person was so excited to be given the opportunity to show off and sell their crafts. Even though it wasn't much money for us, every dollar we gave them was life changing, and you could see it in their smiles.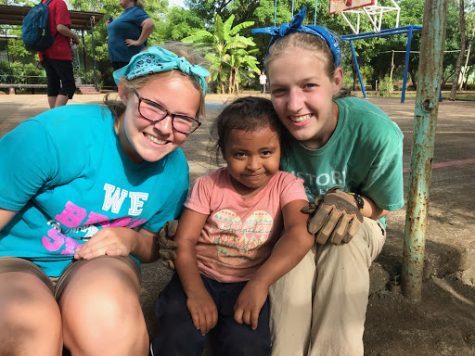 Through these opportunities I got to experience how truly thankful the kids at school and the community of Chacocente were for both the work we participated in while there and the support we provided to the school through donations of not only supplies, but our time and our hearts. This trip gave me not only the opportunity to serve and teach others, but to learn true joy, thankfulness, and love from everyone at Chacocente.