Mustang Pals Fall Picnic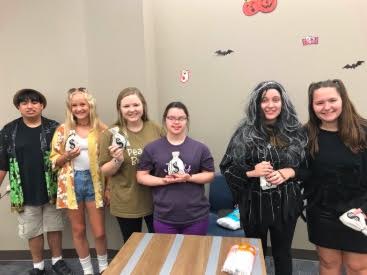 Last month, Mustang Pals hosted their annual Halloween social! Pals, members, and officers came dressed for the occasion! Steven Mullenix (pal), took home the best costume award in his inflatable dinosaur costume. Lainey Carruth (officer) and Haley Andrews (pal) won best couples costume in their PB&J outfits. Several members left the social with raffle prizes, which included a movie theatre box of candy! To end the night, they had a dance party.
This month, Mustang Pals is hosting a fall picnic! The club is especially excited to be hosting this event with both HOSA and basketball! Join Mustang Pals on Thursday, November 21st from 6:00-7:30 for games, fun, and pie! 
Mustang Pals would like to extend a big thank you to all of their members for the help and their presence. It means so much to see that the club is growing bigger and bigger. Mustang Pals stands for something important and the more people who know about, the closer they come to achieving their goal: building friendships and providing mustang special education students a safe place to be themselves.
About the Writer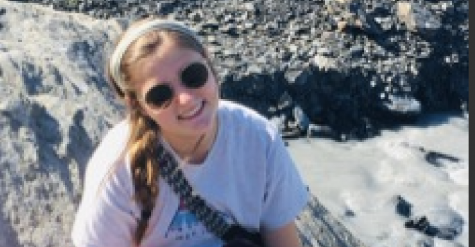 Laine Raley, Cheer & Mustang Pals Staff Writer
Laine Raley is currently a senior at Kingwood and loves engaging in any activity that involves being creative. She journals on a daily basis, enjoys writing...