The Houston Climate Strike. International Climate action and the KHS Connection…
Hang on for a minute...we're trying to find some more stories you might like.
You may be familiar with Greta Thunberg, the 16 year old climate change advocate from Sweden. She began protesting in August of last year outside of Riksdag, the legislative building in Sweden, demanding that her government reduce their carbon emissions. Thunberg continued striking everyday until the swedish general elections, then began to only strike on friday of each week. Her activism paid off. Not only has Greta Thunberg become the most influential climate advocate of our generation, but she also leads by example. As of December 2018, she has inspired school strikes for the climate in over 270 countries. Thunberg also refuses to fly on planes due to the high carbon emissions they produce. This has made her activism career more difficult, however. In order to attend the World Economic Forum in Switzerland, she had to take a 32 hour train ride. However, this pales in comparison to Thunberg's journey to New York for the 2019 Climate Action Summit. Greta Thunberg resolved to make it to New York for the Summit without having to fly across the Atlantic Ocean, so she made the journey on a small sailing yacht called the Melizia II. Her trip began in Plymouth, England, and finished 15 days later in New York City, New York. 
Now, in anticipation of the Climate Action Summit on New York, kids, teens, and adults around the planet unite in Greta Thunberg-inspired school strike for climate protests. I, along with two other KHS students, Julia Paraskevas and Julia Westwood, attended the Houston Climate Strike on September 20, 2019. As Houstonians, this protest hit close to home. In just 3 years we have experienced three thousand-year-floods, the most recent being in the wake of tropical depression Imelda, the day before the climate strike. 
As we walked toward the march, we were joined by a large group of people, signs up and chanting. We stood before a sunlit City Hall, where the organizers had a podium and speakers set up. "This is what being on the front lines of climate change looks like. It looks like people with moldy clothes and no furniture," Izzie and Madeleine, the two high school age organizers of the strike, declared. The tone of the protest was hopeful and powerful, despite the struggles of the city around us. After about an hour into the protest, the rain started up again. Instead of making the crowd dwindle in numbers, the rain brought us closer together, just as it did after the floods. Umbrellas came up, people huddled together, and signs were held overhead. My friends and I had forgotten our umbrellas, and only had a single rain jacket between the three of us, but friendly Houstonians offered us a sign to hold over our heads and we were given an umbrella. The pouring rain served as a physical reminder of what exactly we were there for. 
Students spoke of the need for action in government and political policies, and a representative from EDP Renewables spoke of the importances of renewable resources in Houston and the rest of the United States. When asked about her experience from the strike, Julia Paraskevas, a Kingwood High School junior, stated that she was "surprised to find out from many of the speakers that Houston, while a city centered around oil and gas, does have a lot of renewable energy potential." Julia also spoke of the value of her experience as "an incredible opportunity to make an impact" and Julia Westwood, another KHS junior, said that the value of her experience stemmed from "being able to see that there are so many others that really care about the issue in Houston and that people are noticing the issue now so that we can hopefully do something about it. 
Many of the speakers at the strike were high schoolers, exemplifying the origin of the outcries. "What's the point of an education if there's no future to use it?" said Julia Lewis, another teenaged speaker at the protest. She, like many others at the strike believe in Greta Thunberg's philosophy- do not wait to make waves of change. We should all be worried about the future of our planet and the long journey of legislation that it will take to ensure it.
About the Writer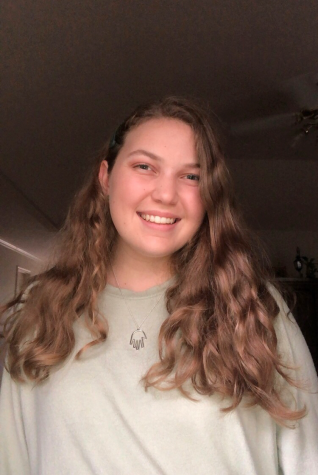 Alex Richmond, Features & Lifestyle Editor
Alex Richmond enjoys being a part of this newspaper and adding her creativity in any way she can. She is president of Model United Nations, and is involved...