Neha Shaw
Neha Shaw is a junior at Kingwood High School. She is currently the editor-in-chief of the Mustang Monthly digital news-site. Neha has an immense passion for her school and community, and she is actively involved in KHS Speech and Debate, Chamber Orchestra, Junior Class Officer, multiple honor societies, and much more. 
Where do you feel the most like yourself?
"There are two kinds of places where I feel most like myself: anywhere that I perform, and anywhere that inspires me to write. Whether it is onstage, at a speech & debate tournament, or even just when I am alone on a piano bench, I feel so comfortable making music or performing for an audience, which could be a large crowd or just myself and God. Using words, I can't adequately describe the unique thrill and joy that performing anything, from plays to symphonies to things I make up in my head, gives me, but I can easily say that by expressing myself and by doing what I love, I feel like me! "Doing what I love" also definitely includes writing, because I've always felt the most in touch with myself and the world around me in places that inspire me to write something down, even just in my Notes app on my phone for a couple of seconds. There isn't really a single specific location that makes me feel most like myself, and I think that's what has made my life so special so far!" – Neha Shaw
About the Writer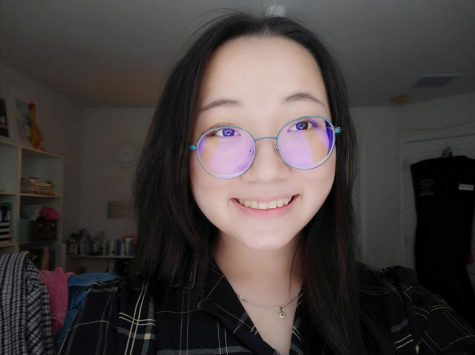 Daphne Han, Web Design, Student Life Editor, STEM Editor
Daphne Han is a senior at Kingwood High School who is incredibly passionate about equitable education, science communication, and research. She is very...