Mustang Lacrosse Gets Ready for the Spring Season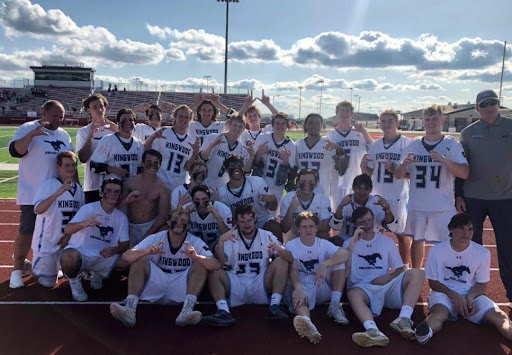 Kingwood High School has a long tradition of being one of the top men's lacrosse programs in the state. A club team with over 40 players fielding a JV and Varsity team, Kingwood Lacrosse Club plays in the Division I Texas High School Lacrosse League. Kingwood competes with teams from all over the country.
Last season, Kingwood Lacrosse came in second in the Southern District behind The Woodlands and advanced to the state playoffs, eventually reaching the quarterfinals. This is Kingwood's sixth consecutive appearance in state playoffs.
This year is lining up to be another strong playoff run for the Mustang with 16 returning seniors, including All-State Goalie Lucas Borchers, All-State Midfielders John Imperato and William Kauderer, All-District Defender Bergen Goldsmith, and Academic All-American Midfielder Seaver Sasso.
Despite Kingwood's success in recent years, Coaches Jeremy Platt and William Sterner are still striving to get better, aspiring to reach and advance past the quarterfinals again this year.
The club is growing quickly, and new members are always welcome to join. Kingwood is excited to welcome two new seniors to their lineup, bringing the team up to an astounding 18 man senior class. There is an off-season fall program for strength and conditioning, with the Spring season kicking off in January. Games begin in February, and students are encouraged to come out and support the team at its home games, which are hosted at KHS and Turner Stadium. Go Mustangs!