KM4B's Successful Day at UIL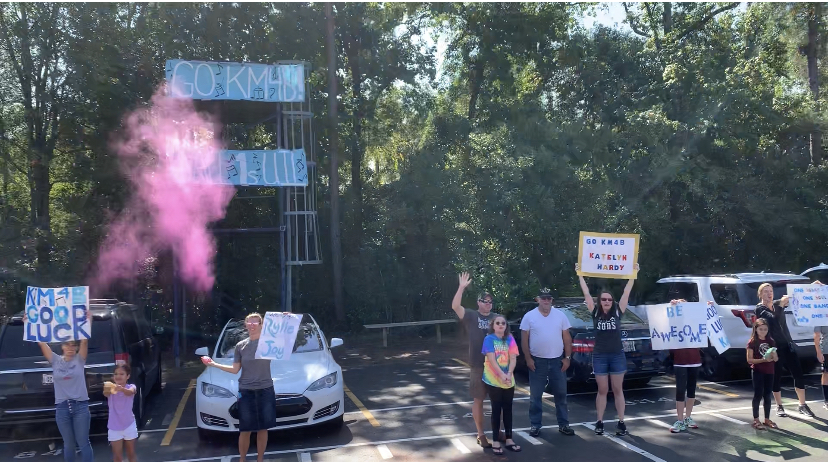 Emily Moore, Assistant Student Life Editor
October 24, 2019
Mustang families came to send-off the band as they left in a line of busses on the way to the competition. Pictured is a portion of the encouraging parents, siblings, and friends.
This past Saturday, your very own Mighty Mustang Military Marching Band earned all ones at UIL!  This was arguably the most important competition of the season for KM4B and they scored as high as possible. After countless hours of hard work on the turf, paved practice lot, and the tile of the band hall, the band achieved sweepstakes at the annual competition.
Judges praised KM4B for their marching technique and tone quality.  Before doing a celebratory backflip, director Tyler Morrison congratulated the band, commenting that it was their best run of the drill yet.
UIL was held at Galena Park ISD Stadium, where KM4B competed earlier in the season and came out in third place overall at the Galena Park ISD Marching Band Festival.
The band will compete in their last competition of this season on November 2nd in Nacogdoches at the NAMMB Marching Contest.
About the Writer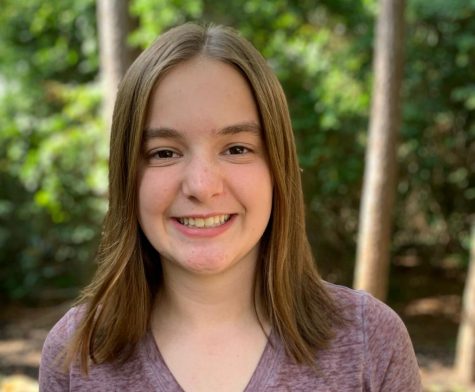 Emily Moore, Assistant Student Life & Features Editor
Emily Moore is a sophomore student aiming to sharpen her writing and editing skills through Mustang Monthly. Emily keeps busy at Kingwood High School mainly...