When we started back to school this year the buzz word, "kingwoodALLIN", was everywhere around Kingwood High School. At first I would get overwhelmed hearing the words ALL IN, as I thought it meant doing more. I, like every other high school student, have a 'full plate' just managing homework and playing a sport. I was challenged to think what more could look like daily.
However, watching a new club like DECA take off or HOSA continue to grow this year, I realized that students are excited to be ALL IN. The turning point for me was walk-the-schedule this year and seeing so many people take interest in various clubs and activities. I had also realized last year that school was more than your sport, fine art or your academics. It's a place where you grow in relationships with adults and peers that challenge you and push you to be better. High school should be a place where you try new things with different types of people that are not in your every day friend group.
"If you are comfortable, you are not growing, You don't grow, where you are comfortable." – Anonymous
I knew that I had to first define what it meant to be "ALL IN" before I could talk about what it means to be ALL IN at KHS. I started with Webster and looked for their definition: "to be fully committed to a task or endeavor to give or be prepared to give all of one's energy or resources toward something, and to be completely exhausted, fatigued or worn out."
After better defining this for myself, I took the same question I had about being ALL IN to various student leaders at KHS. I started the interviews with Dr. Nasra, asking him what it meant to be ALL IN for Kingwood High School.
""ALL IN" simply means giving it your all and putting your best foot forward in everything we do. It means not holding back, not waiting for the right time, but taking action now to make a difference in our students' lives. "ALL IN" means making excellence our standard in teaching, learning, and every aspect of our interactions with students and families. We must provide an environment filled with positivity, encouragement, and passion where students feel supported, engaged, and empowered. As we forge ahead, let us keep in mind that education is about more than just academic excellence. In partnership with our families, education is about empowering our students to become responsible citizens who will make a positive impact on the world. It takes a village, and we must continually remind them that they are capable of achieving greatness, that they are worthy of love and respect, and that they have an important place in the world. So I urge all of you to be "ALL IN" this year. Let us put our hearts and souls into everything we do for our students and our community. Together, we can create a vibrant learning environment that inspires and transforms lives. #KingwoodALLIN" – Dr. Michael Nasra
The next group I approached was the student body, represented by a few of our clubs and activities at Kingwood High School, asking them to distinguish who they were.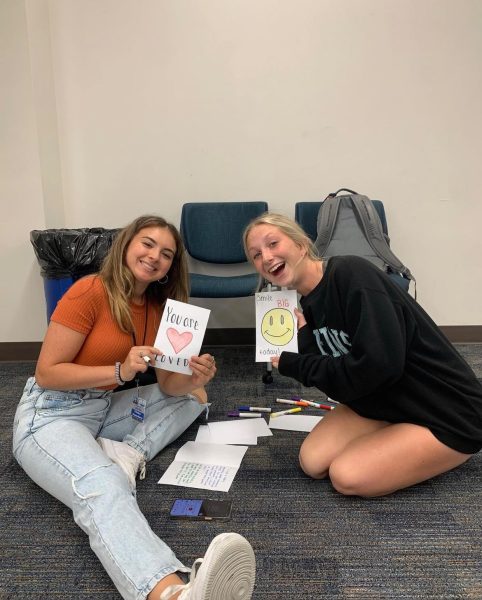 KHS Key Club – Key Club is an international student-led service organization that serves our local community.
"We have holiday and fun socials about every month of the school year." – KHS Key Club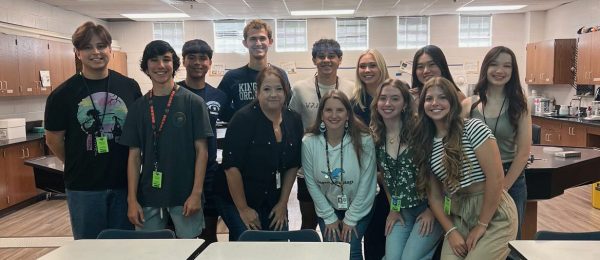 Kingwood NHS – National Honor Society is a nationwide organization, divided into local high school chapters, that has four main purposes as stated in the NHS Constitution:
"To create enthusiasm for scholarship, to stimulate a desire to render service, to promote leadership, and to develop character in students." – Kingwood NHS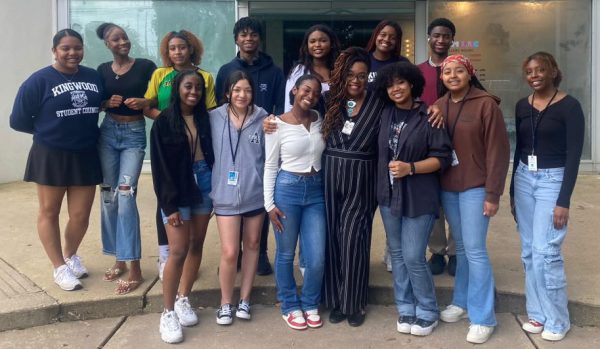 Kingwood High BSU – Black Students Union
"We were originally named the African American culture club but since have rebranded as the Kingwood High School Black Student Union. A campus organization focused on community engagement and inclusion." = Kingwood High BSU
Kingwood Young Life – Young Life has been in Kingwood High school for decades.
Kingwood Younglife 2023 Color War (Kingwood Younglife)

"Young Life is a place where all students get to come with friends and have a blast playing games, singing, meeting our adult leaders, and hearing about Jesus. Young Life meets every Monday, our leaders are at all home games, and we also have weekly Bible study for those interested. Please follow us and reach out!" – Kingwood Young Life
Model UN – Model United Nations
Kingwood Model UN

"Model UN is a simulation of The United Nations where students role play delegates and work together with others to solve world issues. Students who join learn life-changing skills like public speaking, research, writing, and more." –  KHS Model UN
Kingwood Criminal Justice Club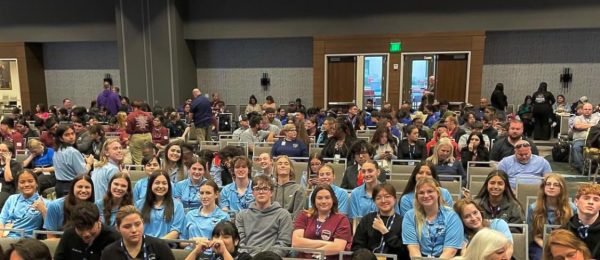 "A little fun fact about us is we get to go to state and compete with other schools in Texas in cool events like swat, crash investigation, blood spatter and more!" – Kingwood Criminal Justice Club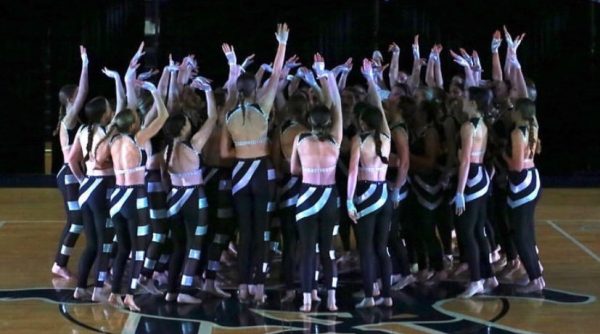 Kingwood Fillies

"Being ALL IN for Fillies is showing everyone that we do more than just dance, we support the community." – Savannah Haddox
These were just a few of the clubs and programs that responded.  There are so many more activities and clubs to be ALL IN with at KHS.
In conclusion, Kingwood as a school continues to be ALL IN as well and was recently awarded the University Interscholastic League (UIL) Lone Star Cup. The award is given to high schools based on academics, sports and fine arts performances in district and state championships. Kingwood High School finished 10th overall out of 249 Class 6A high schools with a total of 62 total points for the 2022-2023 school year.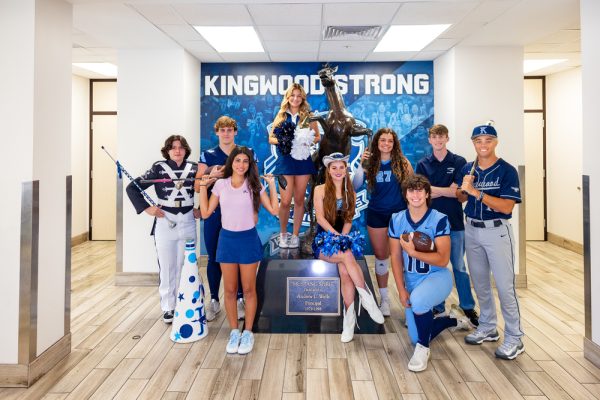 KHS earned points for team tennis (5), military marching band (3), girls cross country (6), volleyball (4), boys swimming and diving (6), girls soccer (10), boys soccer (6), girls golf (8), softball (6) and baseball (8). KHS girls golf was the best team for 2022-23 as the Class 6A State Runner-Up. Other top teams are girls cross country with third overall at the UIL State Cross Country Meet, and boys swimming and diving with third overall at the UIL State Swimming and Diving Championships, while girls soccer, softball and baseball teams reached the Regional Quarterfinals of the playoffs, and KHS volleyball and boys soccer teams reached the Area Round of the playoffs.
As school has started this month, I challenge myself and other students at KHS to think about this a bit more and really take note on what it means to be ALL IN this year in sports, clubs, activities, service, academics, and just meeting new people or starting something new at KHS that means something to them. I remember a time when we had a ping-pong club because my brother and his friends loved ping-pong and that is what they wanted to do at lunch.
Being ALL IN can be anything and means different things to different people. Stay tuned for the next edition of ALL IN with Kingwood High School Sports!