Fresh faces in Kingwood High School Athletics!
August 15, 2022
What does it mean to play for your high school from a freshman's perspective?
Like many athletes coming into Kingwood High School, I too have been asking myself this same question. Is sports more than just waking up every morning to practice with your team and play the game you love? Many of us come from hours upon hours of club play for many years to finally enjoy playing for our high school with our friends. There is a different kind of joy playing for your high school: the stands filled with students and families from your local community cheering you and the team on. Let's not forget the pep rallies, spirit days, Corner of Chaos. I am the third person in my family to attend Kingwood High School and have had the privilege of attending many games across all of Kingwood's sports. 
As a club soccer player, I am looking forward to trying out for basketball, soccer, and track over the next four years, donning a KHS Mustang uniform in any capacity that is offered to me. For me, and many others, sports is a place to contribute and give back to what. It is not always about winning, or being the best athlete. It takes courage to play a sport for your high school. Sometimes you lose, get injured, have a bad run/swim/game and have to come back the next day to play with a smile on your face to do it all over again.
I began to think about what my peers must be feeling right now with starting high school sports, and I thought I would give them a voice to share in this article. I asked a few of our incoming freshmen in a variety of sports to talk about what they are looking forward to over the next four years in Kingwood High School athletics. Below are a few of their candid responses:
Stone Singleterry – Football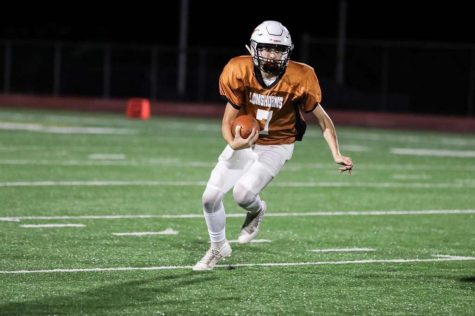 "I'm looking forward to making a new family and brothers on the football team. Also I'm excited for the student sections to be cheering the team on and all the energy of high school football and lastly, all of the hype bus rides to far away games. That's what I'm looking most forward to for all my four years of high school football." – Stone Singleterry
Carly Thomas – Volleyball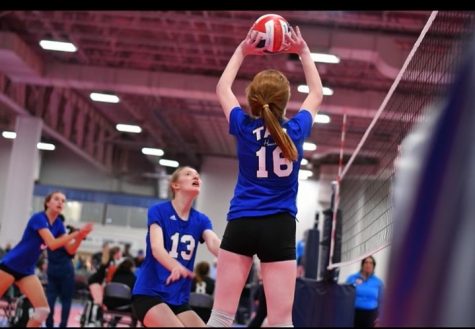 "I just love playing volleyball.  I have been playing since I was in elementary school. I wanted to become the best player I could be so I decided to start playing club.  Now I'm excited to play for our school that has a great history of winning." – Carly Thomas
Ashi Chahal – Tennis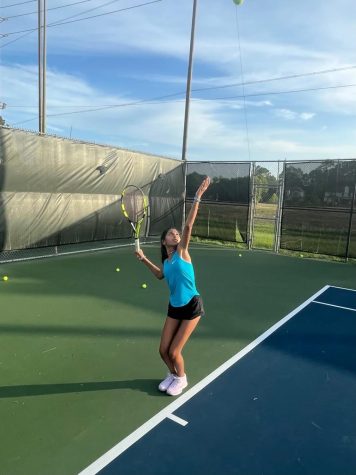 "I am looking forward to bonding with my teammates, having fun with my team, and hopefully helping them win even more matches and tournaments." – Ashi Chahal
Lila Borum – Cheer, Soccer, Track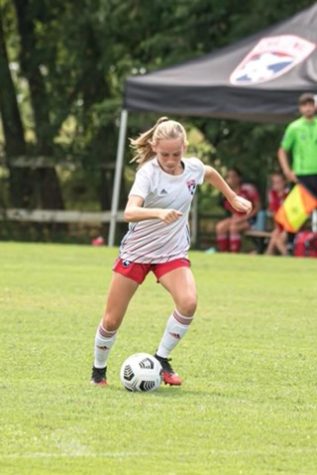 "I am most excited to be on a team with my school friends. We all mainly play on different soccer clubs outside of school so it will be fun to see each other as teammates as well. I am excited about meeting new people through sports and coming together as a team. I am looking forward to the challenges and hard work that I know will make me a better overall athlete and student. I am excited to see what the year brings and cannot wait to be a Mustang." – Lila Borum
Graham Charboneau – Baseball
"The next four years are important to my future. I'm looking forward to growing as a baseball player, team mate, and student. I am looking to the opportunity to contribute to the team. My dad has a KHS letter in baseball and I hope to get one too. I'm hoping to make new friends at Kingwood. I have friends on other teams in the district and while playing against them will be different, I think it will be fun." – Graham Charboneau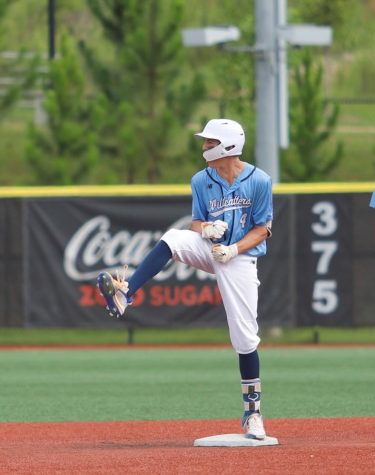 Elizabeth Quinn – Cheer, Soccer, Track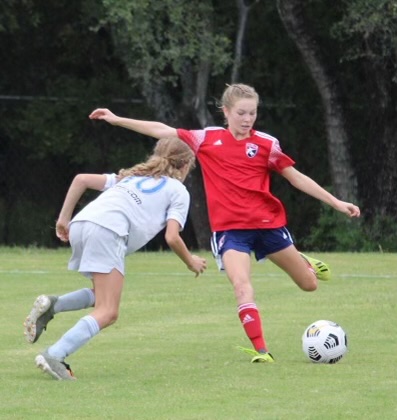 "I have played club soccer for several years, but I have always looked forward to playing sports in high school. During the next four years, I am excited to meet new people, and experience playing high school soccer with so many of my friends. I am also excited to play for and represent our school. Although I have never run club track, I can't wait to try something new in high school, and be a part of another group of amazing athletes." – Elizabeth Quinn
Harper Mills – Cheer, Soccer, Track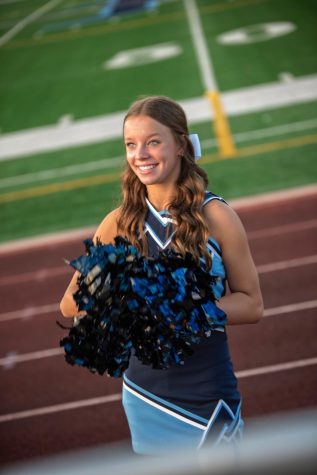 "As I transfer from middle school cheer to high school cheer, I am most excited to take part in the traditions and spirit that makes Kingwood High School so unique. As a cheerleader, I get the opportunity to learn dances, cheers, and chants passed down from the older classes. I also get to participate in the spirit of Kingwood. As an eighth grader, I was so amazed to see how everyone was so enthusiastic and active during pep-rallies and events. High school cheer is an amazing experience that I am so excited to now be a part of." – Harper Mills
Kate Kristianson – Soccer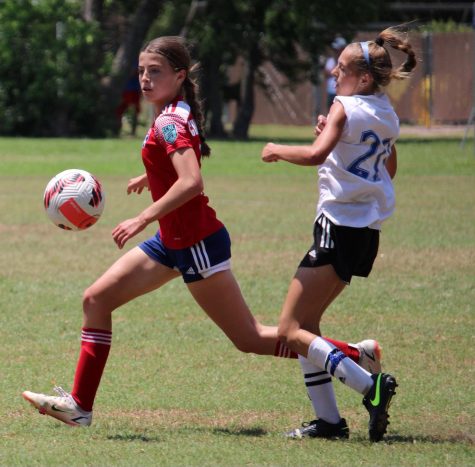 "I'm looking forward to playing soccer at the high school for the next four years because I will become apart of a new team and meet new people. I am also looking forward to having a different experience playing soccer at KHS than on my club team. I'm excited for a change in who I play with, and the environment I play for." – Kate Kristianson
Aiden Dilley – Cross Country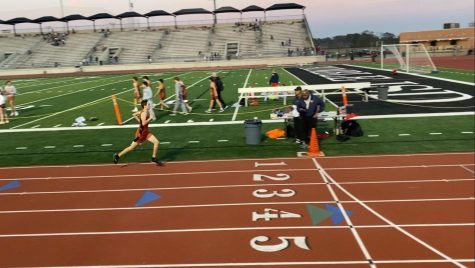 "I'm excited to run Cross Country for the next four years because I can't wait to get faster and help my teammates get faster too." – Aiden Dilley
Will Fiedler – Baseball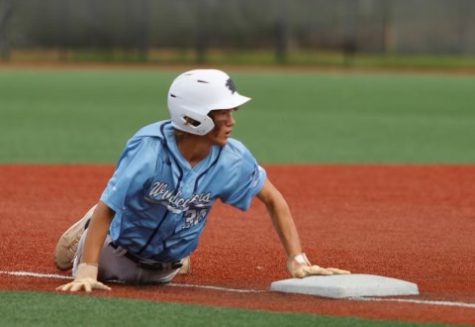 "I'm looking forward to the opportunity to working hard, being apart of the team, and carrying on the traditiona of protecting the K." – Will Fiedler
Shelby Joslin – Swimming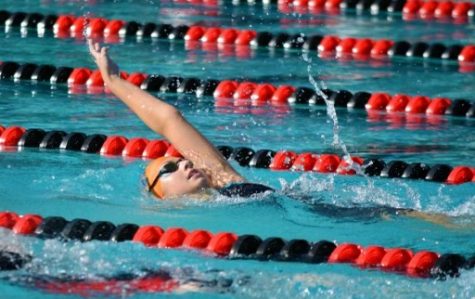 "It's a huge honor that I was selected for the varsity swim team here at Kingwood High School. Under the guidance of Coach Robinson and Coach Quindt, I'm excited to improve my swimming and be the best version of myself that I can be in these next four years. I could not have asked for a better team, coaches, or teammates. It's truly a blessing to swim for Kingwood High School." – Shelby Joslin
Brenna Caldwell – Fillies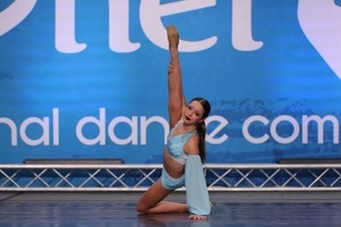 "I am so honored and excited to have made the Kingwood Fillies! Not only am I looking forward to dancing with my new team but getting to know all of them! I love this team already and I can't wait to represent KHS on this amazing team! I cannot wait to dance the best that I can and improve every day!" – Brenna Caldwell
Toye Ajelabi – Basketball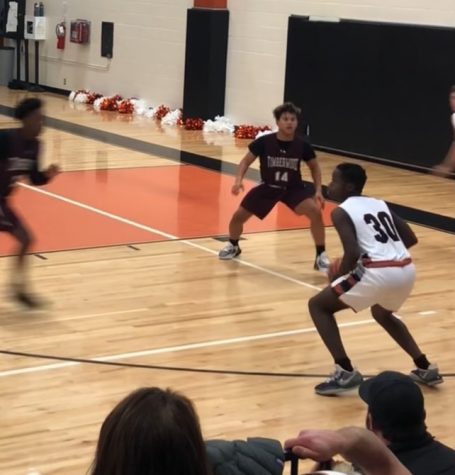 "As a freshman athlete, I'm looking forward to the competition we will be playing against at the high school level. There are more games so there are more chances to show your talent and see where you rank among other basketball players in your grade. There will also be time to improve as a player throughout the years attending Kingwood High school." – Toye Ajelabi
Ally Hunt – Fillies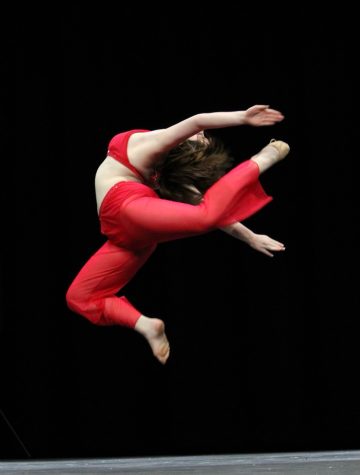 "I'm most looking forward to being apart of such a friendly and welcoming team. they really are like a second family, everyone is so kind and compassionate. i'm also looking forward to being a part of the fillies legacy. they've been such a big part of kingwood high, and it's thrilling to join all of the wonderful girls that were here before me, and i want to make them proud." – Ally Hunt
Beckett Exnicious – Golf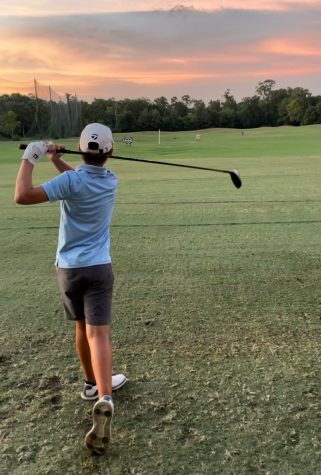 "I am grateful to play golf, a sport I love and respect so much, for Kingwood High School. I worked hard over the summer to earn a spot and plan to improve my game under Coach Scotty. I also couldn't have asked for a better group of guys to be my teammates. I look forward to four years of fun and success as a Kingwood Mustang." – Beckett Exnicious
Clara Dye – Cross Country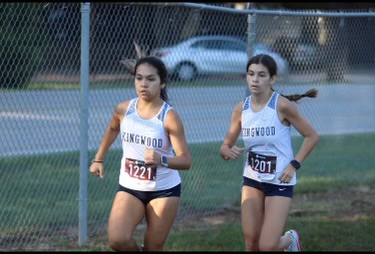 "I am most excited to run cross country these upcoming years because I truly love running and have grown to become successful at the sport. I also love the team and how they are so supportive throughout not only cross country but school and life as well." – Clara Dye
Nife Adene – Basketball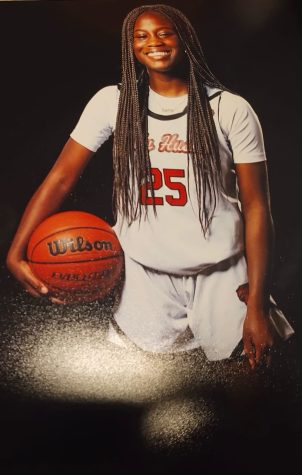 "I am excited to represent Kingwood High School. I think it will be fun to play so many different schools and be around new areas. It will also be fun to meet new teammates and form new bonds as the season continues. Kingwood High School will better me as a student and as an athlete. I cannot wait to be a Mustang!" – Nife Adene
Josh McWilliams – Soccer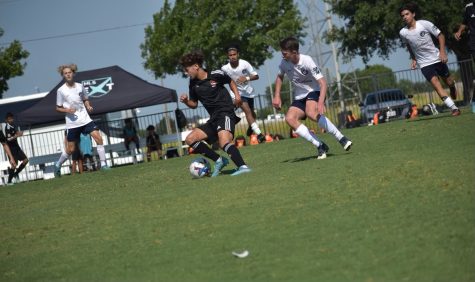 "I am excited to be a part of the soccer program at Kingwood High School and to build relationships with the players and coaches to help create the best team possible. I am looking forward to representing my school, playing to the best of my abilities and working to improve myself on and off the field." – Josh McWilliams
After reading over some of these amazing responses, I was thinking about who I looked up to as an athlete. I have followed Tim Tebow's career after hearing him speak and meeting him personally. He not only made an impact as an athlete but has given back through his voice always advocating for others. He has demonstrated his love for special needs children and adults starting the Night to Shine programs across the world. I loved what he had to say when he was speaking to high school students in Greenville, South Carolina at a sports awards program in 2016. 
"You only have so many games, so many opportunities to win a championship. Your career is short, but your life is going to be a lot longer," Tebow said. "I've been fortunate to be part of championships.

They don't last forever, but what you do for other people will…That's what real success come from." – Tim Tebow
This will be the first of many articles from our sports writing team as we follow many different athletes at Kingwood High School making an impact on their teams and more importantly as leaders across our school and community.