Spin-Offs and Reboots are Dominating the Entertainment Industry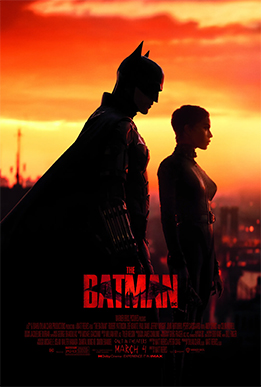 Renee Bakare, News Editor & Assistant Opinions Editor
March 20, 2022
The Batman, Marvel's latest Spider-Man trilogy, and The Joker have all been praised as big-screen successes. However, even though they are fantastic movies deserving of public approval, is their critical acclaim because of the movies or due to the ideas they are based on?
Debuting old movies with new actors has happened for decades, with numerous depictions of Little Women and a horror favorite, Hannibal Lector. But, why have directors decided to repurpose ideas of the past instead of fresh content? Certainly, it would not be easier to introduce new content, but people would be less likely to grow tired of what they are viewing. Yet, the boredom that many would expect has not arisen.
For example, Matt Reeves' latest take on the superhero Batman has been met with worldwide approval and currently dominates the box office. Fans across multiple social media platforms are analyzing the various techniques Matt Reeves used to portray his take on Batman. So, is it the directorial approach to rebooted movies that make them popular rather than the characters? The Batman is known for its dark lighting and graphic violence, which has drawn many towards the movie. Matt Reeves took a version of Batman that fans had been wanting for years and made it into a success. Therefore, the duplication of characters does not assure these movies' fame, the method they were created does.
Or, is the sense of community reboots create the cause of their popularity? Recently, Paramount Plus brought iCarly back into public attention. iCarly was a staple in the lives of most 2000s kids and the excitement for the new series was abundant. However, these people are now in their late twenties and early thirties and so are the actors. The childish humor of their teens will no longer appeal to the show's former audience. Paramount was aware of this and decided to follow through with the reboot. Instead of finding new actors and creating a new audience, Paramount kept with the show's original actors. iCarly has grown in maturity to accommodate its initial following. Now, the people who grew up watching iCarly can watch it as adults without feeling too old or out of touch.
Currently, twenty-three shows on IMDb's list of most popular tv shows have been rebooted. This further supports how spin-offs and reboots will remain in popular culture. Since there is already a consistent audience, companies will continue profiting off of their success. Until every angle or scenario has been exploited, why would production companies discontinue what people love? The fans will remain entertained, and the industry will continue to be funded.
Works Cited
IMDb.com. (n.d.). IMDB top TV meter. IMDb. https://www.imdb.com/chart/tvmeter/. Accessed 20 March 2022.