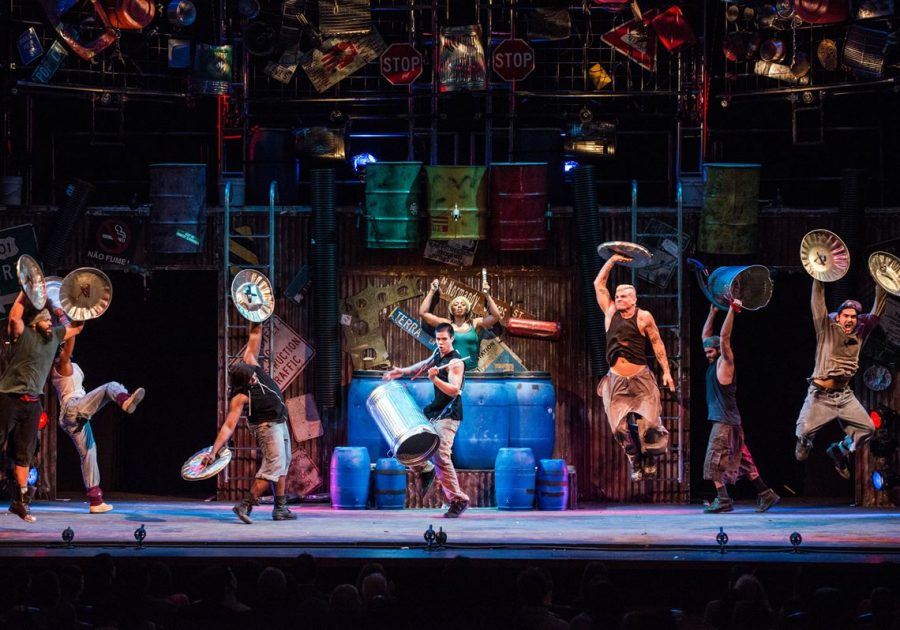 Stomp Review – The Story of Percussion
As a percussionist and musician, it's always a pleasure to hear other ensembles and instrumental groups perform, as one can expand their own abilities and style by incorporating others' ideas into one's own playing. In January, I had the pleasure of hearing the group "Stomp" perform at Jones Hall for the Performing Arts in downtown Houston. Stomp is a group of professional percussionists who play on everything but normal drums and percussion instruments. They create music using wood poles, suitcases, kitchen sinks, shopping carts, 55-gallon barrels, newspapers, books, and a plethora of random objects suspended above the set.
While the group is extremely skilled in percussion performance, they are also incredible actors, comedians, and dancers, with each scene being its own humorous skit. Other interesting skills that these performers show off are shopping-cart-riding, throwing and catching objects thrown from any and every direction, and swinging from cables attached to the top of the set while playing, to name a few. All in all it was a great experience, and while I doubt I'll ever perform with a group such as Stomp, I have definitely learned some traits of a true performer that I can apply to my percussion skills in many ways.