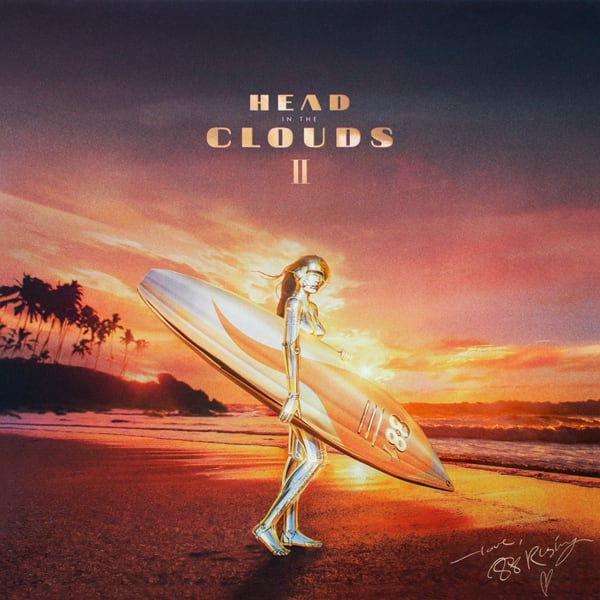 88rising's Impact on Asian Representation in the Western Music Industry
As an Asian American growing up in an environment where there was a lack of cultural diversity, I had always waited for someone who looked like me to break into the music industry. Being a "First Gen" always tore me apart, as I was struggling to conform to my parents' culture and the culture of the land I grew up in. As a child, I would feel excited every time I saw another child who looked like me or seeing a character, actor, or just anyone, not knowing the reason why. However, as I grew older, I realized that this excitement stemmed from the lack of representation of myself I saw in the media and the lack of Asian-Americans within my community. That's why 88rising is so important and meaningful, not just to me, but many other Asians as well.
88rising, also formerly known as CXSHXNLY, is an American mass media company founded by Sean Miyashiro, who describes it as a "hybrid management, record label, video production, and marketing company". The company is most notably known for its music label that gives a platform for Asian artists who release music in the United States, such as NIKI, Rich Brian, Joji, Higher Brothers, Keith Ape, and etc. 
For many fans of Asian artists, there wasn't much to celebrate as a collective group/community in regards to awards, milestones, and accomplishments. According to Sean Miyashiro in an interview with PAPER, it wasn't that there wasn't enough Asian "talents" out there, they just didn't have a strong platform to share their art to the world. "A few years ago, I had dinner with a group of friends…and everyone was a dope Asian…— the best Asian designer, a next-level Asian chef, a rapper. There were all these incredible Asian creatives killing it in their own fields, and I realized we didn't have a home to tell our stories. Something sparked and it just felt like the right time to build something" (Miyashiro to PAPER). The label has also given many other artists, such as Jackson Wang, Phum Viphurit, and more not under its label an opportunity to build their platforms and outreach in areas where they might not be as well known.
A little over a month ago, 88rising dropped the release of their second label-wide album "Head in the Clouds II". The album was a huge success and hit with its nostalgic and summery tunes embedded into each song and has created a larger fanbase for the label in general. With the success of the label's freshman album "Head in the Clouds", followed by their two iconic Head in the Clouds summer festivals based in California as well as their most current album, 88rising's popularity continues to skyrocket as more and more young Asian Americans finally find representation in the American music industry. For many Asian Americans, 88rising's trailblazing popularity and the individual stories of sacrifices of their artists is a living success story of accomplished dreams and possibilities and the commercial success of the label brings renewed acceptance and recognition to the Asian community in America. 88rising's success story is just the start of Asian representation in western pop culture, as it creates a foundation for aspiring Asian artists waiting to break the industry.
88rising's Impact on Asian Representation in the Western Music Industry