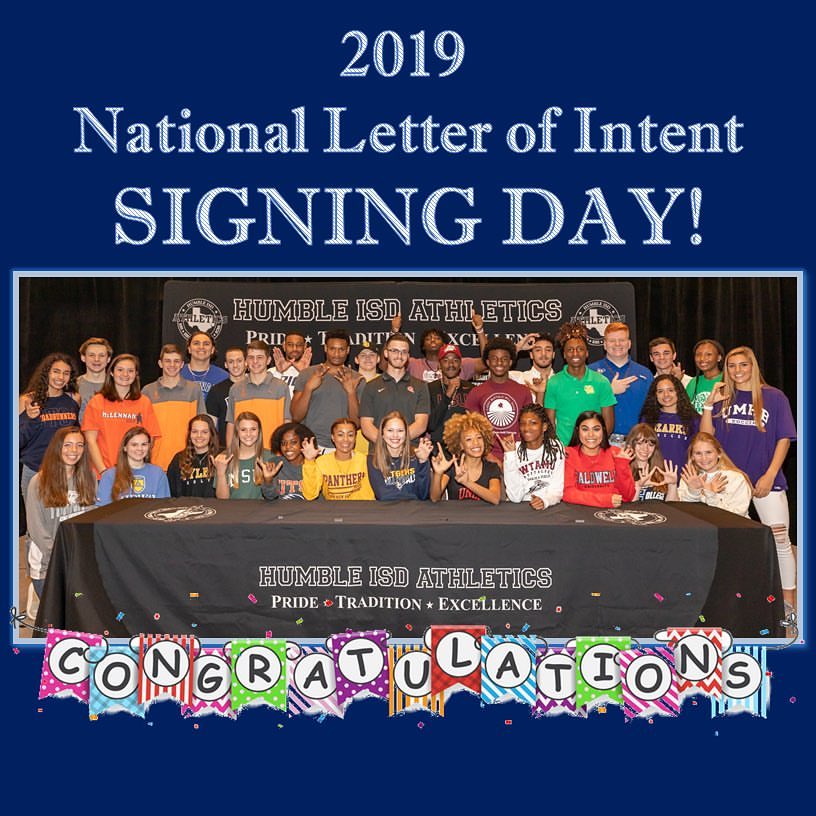 We had a great year for the class of 2019 seniors signing their commitment to play their sport at the collegiate level.  Having already signed a numerous amount of seniors earlier this year, this increase in college bound athletes continued to prove that the class of 2019 has an incredible amount of athletic talent.
Congratulations to the following signees:
ATHLETE
SPORT
COLLEGE
Jordan Anderson
Swimming
Lindenwood University
Jacob Bass
Swimming
Cornell University
Zach Cantrell
Swimming
University of Delaware
Garrett Carswell
Track and Field
Mississippi State University
Jourdyn Campbell
Softball
Texas A&M University
Mackenzie Clark
Cross Country/Track
Texas Tech University
Trey Dees
Baseball
Southwestern University
Cole Ellis
Swimming
McMurry University
Colleen Feagins
Soccer
Stephen F. Austin University
Camden Gray
Volleyball
University of Incarnate Word
Sydney Hart
Track and Field
Southwestern University
Ian Kogucki
Swimming
Ohio Northern University
Andrew Kovacik
Soccer
University of Mary Hardin Baylor
Aaron Pontiff
Soccer
Blinn College
Leah Sanders
Cross Country/Track
South Arkansas University
Isabel Shanahan
Soccer
Northwestern State University
Noah Siega
Soccer
Paris Junior College
Carter Storm
Cross Country/Track
Colorado State University
Michael Van Uden
Football
Millsaps College
We wish these students the best of luck as they continue to achieve their dreams in college.