Meet Some of Kingwood High School's Recruited Athletes from Yesterday and Today
Spring Signing Day did not disappoint for Kingwood High School. Nine students signed, bringing KHS to a total of 17 Class of 2023 students committing to compete at the next level between the fall and spring signing days.
Just over 7% of high school student-athletes (1 in 14) advance to play at the next level in college. That percentage goes down to less than 2% who play at NCAA Division I schools. As you can see, the odds are slim for most high school students.
In this article, we highlight the journeys of some of Kingwood's present and former student-athletes as we celebrate each of them making it to that coveted next level of play. We had a great time contacting some of our notable alums from the past. The mid-'90s gave us some strong female athletes and, in more recent years, some successful runners and a current baseball player who we are all following to see what happens next in his career.
---
---
Meet a few of our Class of 2023 recruited athletes and hear their stories.
We were able to connect with some of the Class of 2023 athletes to learn what kept them going on the journey to college sports and hear what advice they would give to students and peers coming up behind them in their sport. 
Emma Montes – McNeese State University – Volleyball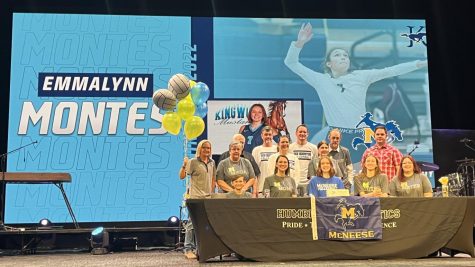 "My family kept me going to keep pursuing volleyball all the way up to the collegiate level. I started out playing because my big sister used to play in high school and one of my cousins played college ball for a little bit. Now I can say that I am the first D1 athlete in my family and I owe it all to them.

The best advice I can give to student athletes coming after me is to find an accountability partner. Whether they're a teammate, a coach, or a family member, it's important to have someone who can push you to do your best. When you don't feel like going to practice or you feel like giving up, that person can help remind you of how much you love the game you play and help to keep you focused." – Emma Montes
Joshua Pelfrey – University of Texas at Tyler – Baseball
"Sports have always been a part of my life but there was a time around middle school when I wanted to stop playing baseball. At first, I kept going because of my family and how much it means to them that I play these sports but after it was my friends that I met through sports that kept pushing me to pursue my sports. The friendships I've made through sports are ones that I will keep for a lifetime. My advice toward the lower classmen is to cherish each moment with your teammates whether that's on the field or off the field because the 4 years of high school went by in the blink of an eye. You don't wanna have any regrets when you leave that field for that last time." – Josh Pelfrey
Tara Wolocko – University of Minnesota – Softball
"I would definitely say something that kept me going every day was the idea of getting to prove all the people wrong who told me my goals were "too big" or "unrealistic". The people I've met through the sport have also played a huge role in my dedication throughout the years. As fun as it is to achieve personal success, it's that much better to share those experiences with your best friends and teammates who all want it as much as you do. Not only did my teammates in my summer ball teams help me along the way, but the girls at Kingwood who I've known for over half my life have been by my side every step of the way and have shaped me into the person I am today. Similar to my teammates, my family and more specifically my dad have always set a very high bar when it comes to expectations and without their undivided support and encouragement I would never be where I am today." – Tara Wolocko
Jenna Carter – Texas Tech University – Cross Country/Track & Field
"What kept me working towards this goal for four years were the people around me.The cross country program at Kingwood is known for its success and that is thanks to the people.The coaches are very knowledgeable and passionate about the sport.Both Coach Dye and Coach Dorris put countless hours in researching and planning workouts and spend their weekends ,that could be with family , with the team instead.They provide each athlete with infinite knowledge and support.Without their guidance I would not have been what the runner I am today.I take each lesson they give me to heart.They also truly believe in me and that inspires me to rise up to their expectations and be my best.Advice I would give to future cross country runners would be to not waste time and to give it your all starting freshman year.Running isn't a sport about talent it's a sport about heart.Those who are willing to put in the time and effort will always come out on top." – Jenna Carter
Meredith Schmitt – University of Texas at San Antonio 
"What kept me going is trying to make my family proud and how much I love the sport. In a way softball kept me going and it's been great having something to work towards every day. Some advice I would give to the girls behind me is to always remember why u started playing in the first place and keep your love for the game the reason why you work hard" – Meredith Schmitt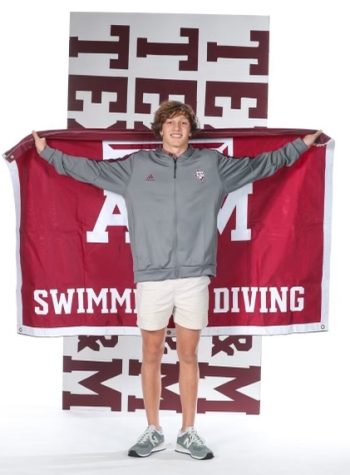 Brendan Studdert – Texas A&M University – Swim
"What kept me going all this time was the constant positive and competitive environment that I have enjoyed being a part of swim since I was little. I would tell future mustangs is to find people that you enjoy being around and who encourage you to be at your best every time."- Brendan Studdert
Cameron Burkes – Millsaps College – Football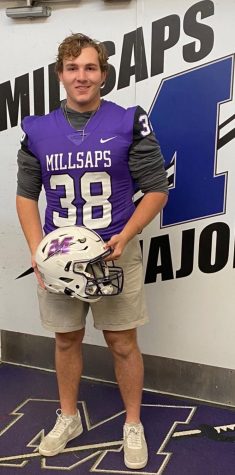 "I always had the goal to play college football since I was young. The feeling of being part of a team, the competition, and the brotherhood is a feeling I can't explain. Those things along with the love of the game kept me focused over the years.

I would tell any young player with the goal of playing college sports that it takes hard work, commitment and mental toughness. I wasn't the most naturally gifted athlete so I felt I had to train hard outside of practice and work when no one else was working. Mentally you have to be able to " turn the page" when things don't go your way and stay strong in your commitment to reach your goals." – Cameron Burkes
Austin Sotomayor – University of Arkansas at Monticello – Football
"I've always enjoyed football for the contact and the fun sportsmanship for the teams. It was like on the field we wee sworn enemy's but as soon as we left that field we were friends. There was a to of things that kept me going through the years and I would say the number one thing is family and friends. It sounds cheesy but I wouldn't be anywhere where I am today If I didn't have them. There was also a lot of good quotes I've had to motivate me, some of them inspirational and some just funny. But there is one that stuck with me. "Stand behind me, I give you protection. Stand beside me, I give you respect. Stand against me, show no mercy." – Austin Sotomayor
Brooks Pawlak – Houston Christian University – Golf
"Playing college golf had been a goal of mine for a long time so having that goal for a while helped. I also had great support from friends, family and coaches to get me to where I am now.  Set specific goals and commit fully to them. You may miss out on some other things or get tired for a time, but if you stay focused and keep working at your goals you're bound to succeed." – Brooks Pawlak
Natalie Westwood – Lehigh University – Soccer
"I love the game.  I've been kicking around since I was three and it's the sport I watch and follow most, both live and on TV.  I even wrote my college essay about the team my family supports.  At the beginning of high school and throughout, I had mixed feelings about continuing.  Playing both club and school requires a lot of time and travel and sacrifice. You have to balance your school commitments with your training schedule, and there isn't always a lot of time for weekend trips and social things.  You really have to love all of it to keep going.

My piece of advice to players who love the game and want to continue playing is to never let anyone make you feel like you can't do it.  Believe in yourself. Work hard. Keep learning the game and keep trying to grow as a player. Talk to people who are playing in college and learn from their experiences and be open to different opportunities." – Natalie Westwood
Lanie Macicek – Keiser University – Softball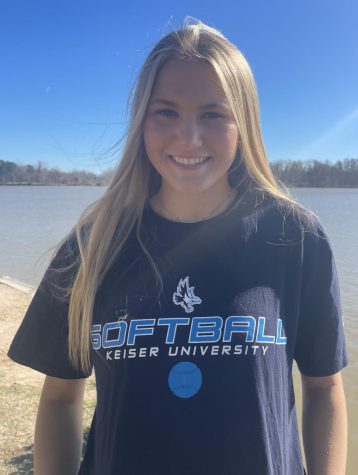 "The thing that kept me going and what allowed me to play softball in college was my teammates always picking me up reminding how the game is. My advice I would give to the younger athletes coming up in softball is to always make it a goal to outwork others and have confidence in yourself no matter what. " – Lanie Macicek
Ty Boatright – University of Texas at Austin – Football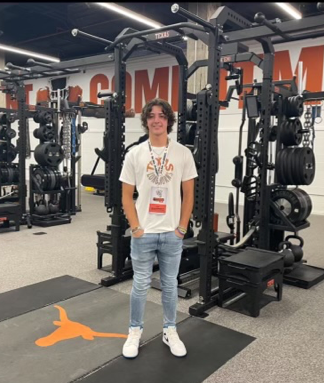 "The recruitment process for me was very slow and honestly demoralizing. The thing that kept me going was my own ability to really want it and the cherishing of my supporters. When you work and dream for opportunities to go to the next level people will always hate on you, weather it be directly or indirectly. You just have to remember what you're working for and push through. My mother played college softball and she is always there to give me advice and help when I need it. That was a huge part of my motivation and confidence. Finding someone like that in your journey is just as important as anything else. My advice to future athletes is to trust the process. Although it is long and difficult, hard work will always provide results, one way or another." – Ty Boatright
---
---
There are many student-athletes and champions whom we look to and admire for the game they played at college and professionally. We have had some local favorites from Kingwood High School over the years, and we thought it would be good to share their story across different sports to inspire us students who are working hard to get to that next level of play or just competing every day at KHS.

We asked each of these individuals below what it was like to play at that next level and what one thing stood out to them during their time as student-athletes at KHS and at the college they attended.
Jodi 'Reeves' Boatright, KHS Class of 1996, played Softball for the University of Texas as a student athlete.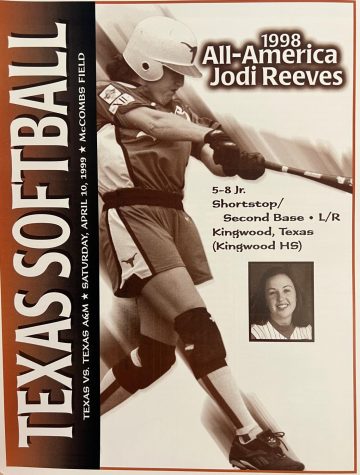 "Playing at the University of Texas was such an honor for me. Even though we played at a high level at Kingwood High School and made the state tournament (the final four teams in Texas), the competition level stepped up immensely at the D1 level.Every player on every team was on the field because she had been an elite player growing up, and she was fighting for her scholarship.Making the College World Series my sophomore year was something I'll never forget.One of the most impactful things I learned during my time at UT was hard work. We worked out, practiced, played, traveled all over the country, studied, and went to class when we weren't on the road.There was no time for anything else.But, it was an awesome experience I would not trade for anything." – Jodi Boatright
Morgan 'Rittenhouse' Vadheim, Class of 1996, played soccer for Southern Methodist University as a student athlete.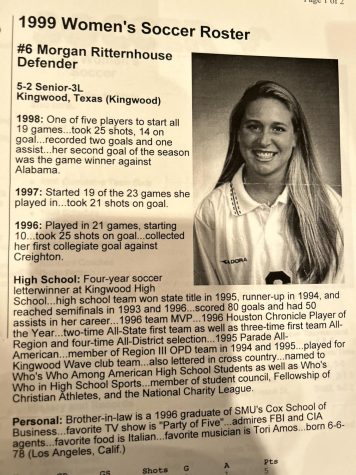 "Playing at the next level was amazing, exciting, and scary all at the same time.  Everyone is good at this level – everyone is skilled, fast, and strong. No weak links. It was incredible being able to consistently play with talented players. I loved being challenged every day in practice and then playing against insanely talented players in games.  However at this level, you need to find what sets you apart from everyone else, because everyone is good. Initially this was scary, but over time you figure out what sets you apart.  It's the extra work you do on your own outside of practice that sets you apart. I loved the increased speed of the game, the individual toughness of the players, and the incredible team camaraderie and loyalty  My SMU teammates and I all still talk to this day and are incredibly loyal to each other!  

Photo Credit: Morgan Vadheim

I will say the biggest thing for me as a whole was balance and learning how to balance the commitment to your team, practice schedules, your school work, and a college social life. Living on your own while juggling school and a college level sport can be really challenging. You don't have your parents in your ear reminding you what you need to do. You learn how to balance this all on your own very quickly. Being a student athlete taught me how to prioritize, juggle and balance a million things at once, and not give up when things get challenging. These skills translate over to real life outside of college. I am grateful for the opportunity of being a student athlete for this reason!" – Morgan Vadheim
Chaundra Frank, Class of 1995, ran Track for Rice University as a student athlete (multi-sport athlete during her time at KHS with both basketball and track).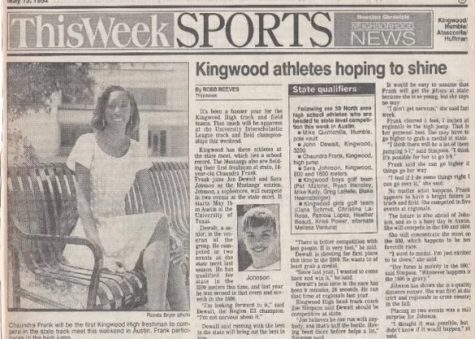 "Competing at the next level was very humbling. I was fortunate to train with some of the best athletes in the country. Our track team was extremely small compared to other elite D1 teams, but that didn't stop the amount of heat we brought to track. My teammates were fierce. We went to battle every single practice which made meets seem like a cake walk. We were fearless and I am grateful for the opportunities and experiences I received.

As a student athlete at Rice, the bar was extremely high. It did not take long for me to realize I was among some of the brightest and talented students and athletes across the country. We competed everyday both in and out of the classroom." 

Photo Credit: Chaundra Frank

"Heather Van Norman was our assistant coach my sophomore year. She was the first female sprint coach I ever had. She was a former LSU super star and NCAA champion. My teammates and I were captivated by her…we hung on to every word! I still have every workout she wrote for me…each one has an inspirational quote. She paid great attention to each one of us and studied our every move. We were the 1997 4×400 NCAA indoor champions and her impact was undeniable. She taught me so much about life and how to be confident in my abilities. " – Chaundra Frank
Myles Marshall, KHS Class of 2015, ran Track for Harvard University as a student athlete.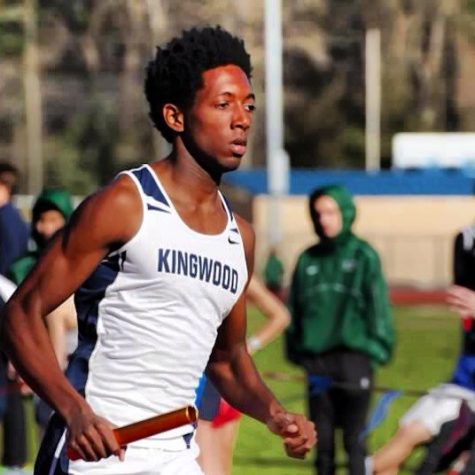 "As a student athlete, it stood out to me how much I cared about the team and the greater school I was representing. This in turn, made me care about improving myself to match that expectation. Put simply, being a part of something greater than myself had the profound impact of improving my own life and skills, beyond the track I ran on.

For advice, I would say to enjoy it, even in those tough moments. Being able to play a sport at a competitive level is an often forgotten treasure. The memories you make competing for KHS will last longer than you realize today. (I graduated 8 years ago, and just last week I caught myself reminiscing about track meets and races from my days at KHS!) With everything you may have going on in the classroom, at home, or with your team, it's important to realize that you'll almost always become better person through the struggle. In tough moments, I find myself remembering this, that tough moments will alway pass, and I'll be better off having gone through them. " – Myles Marshall

Photos Credit: Myles Marshall
Nicholas Majerus, KHS Class of 2020, ran Track for University of Texas as a student athlete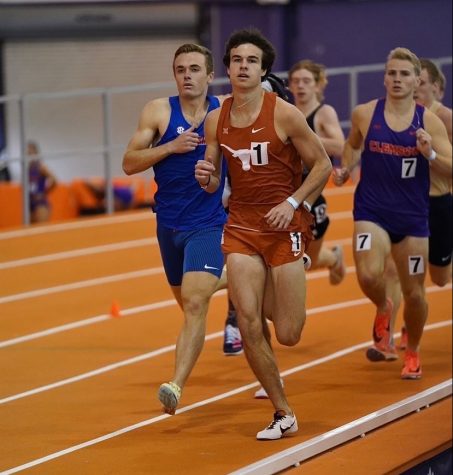 "The biggest thing that stands out to me after running for the University of Texas was the caliber of athletes you get to train with. All with such dedication and persistence, everyone was always on the same page with the training schedule and really held each other accountable to being the best athletes on and off the track. At the collegiate level athletes come from all over the word, so being able to interact with these amazing people who have even competed in the Olympics for their country is such a cool experience." – Nicholas Majerus
Masyn Winn, KHS Class of 2020, Playing Baseball for the St. Louis Cardinals Organization
Kingwood alumnus Masyn Winn, Class of 2020, was a standout all throughout high school and early life in baseball. A versatile player, proficient as both a right handed pitcher and shortstop, Winn was sought after by just about every MLB organization. Winn also part of the 2020 Major League Baseball Draft was selected by the St. Louis Cardinals in the second round as a two-way player. Winn, only 20 years old, is a shortstop and a top prospect and player to watch for the upcoming St. Louis Cardinals season this year.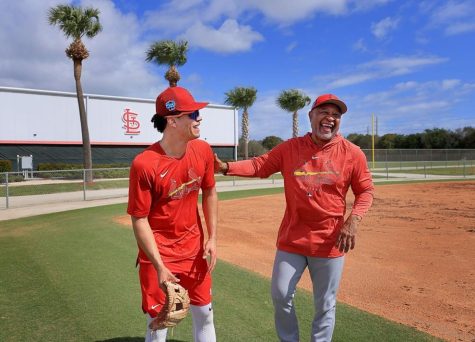 ---
---
This article inspires all of us to look within ourselves to see if we can strive for something more in our lives and push ourselves to excellence. As we can see from the stories above, it takes more than just knowing how to play your sport well to get recruited to that next level of play. It requires dedication, perseverance, coachability, focus on academics, character, and a sense of family.
At the next level, athletes are not only recruited for how well they develop their technical skills but how well they have progressed over the years. For many of our athletes, this required hours of training outside of school and many long summers. The focus on academics stood out in all the responses above, where our athletes in the article maintained a balance between school, personal life, and playing their sport. Colleges are also looking for athletes that can handle pressure and stress away from home with a positive attitude. If you ask anyone at KHS today, many of these athletes exhibited a "can-do" attitude with the leadership they brought to the game each day.
Whether it's the current Class of 2023 or earlier KHS athletes, you can see a strong sense of self and hard work in their stories. They all talked about family and what that meant to them. Many of these athletes had a strong support system. Family can be many things to different people. It is a combination of support at home and your athletic family you compete with daily. Your college team becomes your home away from home, and as you heard from our past athletes, that was one of the core things that helped them progress and be difference-makers.
I hope this was as inspiring to you as it was for me to hear the stories of our athletes of today and yesterday. Congratulations to our Class of 2023 athletes who have signed already and the many still considering their next steps.
---
Photo Credit: Kingwood Cross Country Twitter

Stay tuned for our upcoming feature article and panel interview highlighting Carly Ahrens, class of 2023 senior, as a multi-sport student athlete at the highest level for Track and Swimming at Kingwood High School. Carly Ahrens, a recruited athlete, will be running for the Track & Field team at the University of Houston next Fall. 
Leave a Comment
About the Contributor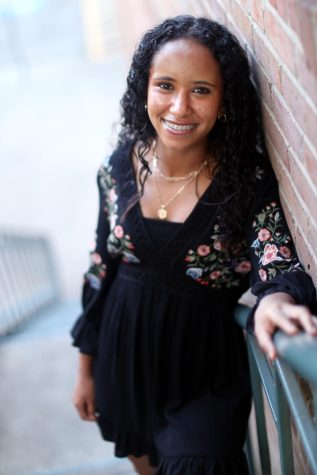 Tamir Shaw, Editor-in-Chief, Sports Editor
Tamir is excited to lead Mustang Monthly this year as your Editor-in-Chief. She is also a sophomore class officer at KHS and hopes to participate in athletics...