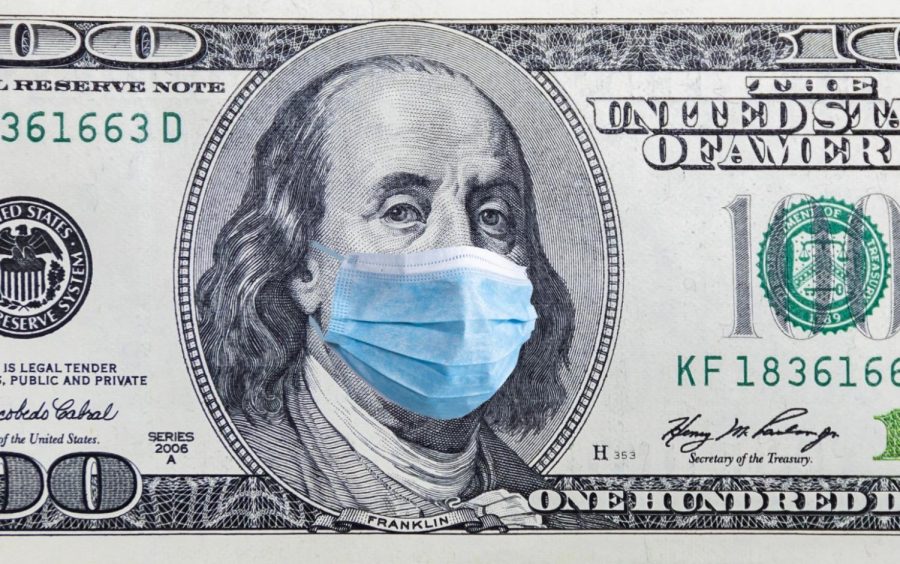 Getty Images
In such circumstances that have not been experienced since the Spanish Flu of 1918, the Global Economy is on its knees, gasping for air. With nearly every country shutting their borders down and cutting off international and regional trade, there is quite simply very little economic activity occurring. Countries across the globe including the majority of the European Union, the United States, Japan, and many other Asian countries have employed stimulus packages in an attempt to appease their struggling economies. I will be going in depth on the packages that the United States has passed through the government, and how it affects the American people. 
At the forefront of this economic crisis lies a staggering number. 16,780,000. That is the number of American people who have filed for Unemployment Benefits in the last two weeks. To put this in perspective, at the height of the 2009 Housing Bubble Recession, the highest number of unemployment claims in a month was 665,000. This number is also likely underreported, as large population centers such as Texas and Florida closed non-essential businesses before many citizens that were laid off or let go could report and file their claims. 
In order to combat this, the United States passed the CARES Act, a $2 trillion economic stimulus. This stimulus aids many different groups, from individuals to small businesses. An estimated $300 billion will be handed out to individuals earning less than $75,000 annually in the form of a one time $1,200 check. Families earning under said threshold will receive $500 per child under the age of 16. Checks will be distributed to those earning more than $75,000 but no more than $99,000 per year proportionally. Another $260 billion will be contributed to unemployment, and is subject to change based on how many people file for benefits. These benefits will include an extra $600 weekly on top of whatever an individual receives from their state government for benefits. The next major part of the CARES Act is supporting small businesses. The Act sets aside $350 billion for companies with less than 500 employees, with emergency grants and forgivable loans for up to $10 million per business. The biggest chunk of the CARES Act is $500 billion in loans and other money for big corporations including the stock market. This is the essential stimulus that is planned to rescue the United States drowning economy. Major beneficiaries of this include airlines and the hospitality sector. The arguably most important part of the Act, is the $100 billion allotted to public health. This includes funding for community health centers, drug access, vaccine testing, veteran aid, and over $16 billion to the federal stockpile for necessary equipment like masks and gloves. Another section of the Act includes a Safety Net, which consists of money for food banks, schools, and federal nutrition programs. There is roughly $9 billion given to schools, and $16 billion given to food stamps. Another $340 billion is to be given to state and local governments in order to assist with pandemic aid and recovery. A final part of the Act states that all student loans will be deferred until September 30th, interest free, allowing struggling Americans to be temporarily relieved of the weight of said loans. 
To sum up the bill: 
$300 billion given to individuals (estimated)
$260 billion for unemployment benefits
$350 billion to small businesses
$500 billion to big corporations
$100 billion to public health
$340 billion to state and local government
With several other small benefits included, this amounts to roughly $2 trillion in aid, hopefully enough to support our economy for the time being. With the first wave of individual checks being passed out yesterday, the American people will see if they can weather the storm, or if they will succumb to the disease.