Student Action Summit – 2019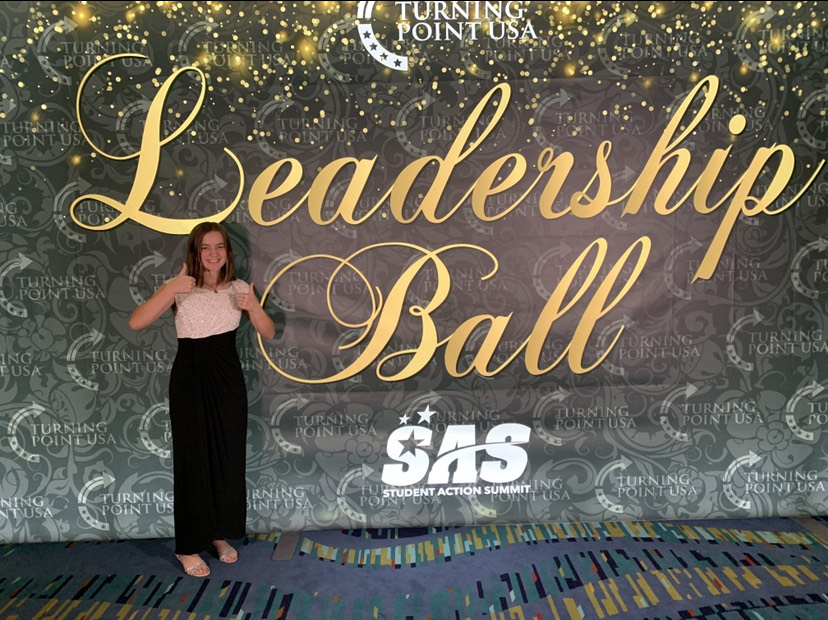 This past December, I had the opportunity to go to Turning Point USA's Student Action Summit in West Palm Beach, Florida. I attended the conference with Congressman Dan Crenshaw's ambassador team. The summit brought together thousands of conservative high school and college students from all over the country, and even a few international students.  Several American leaders and political influencers spoke including President Donald Trump, Senator Ted Cruz, Sean Hannity, and Sarah Huckabee Sanders. They delivered speeches on advocacy, limited government, and free markets. The event also featured book signings, meet and greets, and breakout sessions.  
DAY ONE
On the first day of our trip, I met up with the other Crenshaw Ambassadors and we departed for Florida from George Bush Airport. We arrived at our hotel, headed into town to grab a bite to eat from BurgerFi, and finally made our way into the conference center. Each attendee received a Student Action Summit bag filled with goodies including a pop socket and stickers.  The speakers for day one included Rudy Giuliani, former mayor of New York City, political commentator Glenn Beck, and Turning Point founder Charlie Kirk. I particularly enjoyed Glenn Beck's speech. He brought several historical items including Thomas Jefferson's original draft of the Declaration of Independence and the 1936 Olympic torch from Berlin, and used them to convey the importance of studying history.
DAY TWO
The second day of the conference was jam packed with great speakers. Richard Grenell, the US Ambassador to Germany, Senator Ted Cruz, and commentators Allie Stuckey and Benny Johnson were among my favorites. Charlie Kirk conducted an inspiring sit down interview with Ambassador Grenell and Benny Johnson's speech was complimented by a powerpoint centered around memes. We met some big names on day two!  I went to Rudy Giuliani's meet and greet and my group had a special little meeting with Ted Cruz. We prayed over him and got pictures together. Day two was made complete by a walk around West Palm Beach to see Christmas lights and sand sculptures and a team cheesecake dessert at the hotel.
DAY THREE
Though there were four days at the conference, the third was my group's last because we had to catch an early flight the next morning. There was a special buzz on day three. People were excited to see speakers such as Congressman Dan Crenshaw, Governor Kristi Noem, and television host Laura Ingraham, but President Trump was easily the most anticipated speaker.  During his speech, he pulled several people from the crowd on stage. One of them was Congressman Dan Crenshaw, who handed him a 'no' vote card from impeachment day. He praised other speakers from the weekend and touched on topics from our military to windmills. Following President Trump's speech, we attended Turning Point's Leadership Ball. Ben Shapiro spoke about the right to free speech at the ball.
TPUSA's Student Action Summit was an incredible experience for many reasons. It provided me with the chance to meet people from all different walks of life, forge friendships, hear from prominent speakers, and discuss politics with other enthusiastic students. Turning Point holds several events each year- the Young Women's Leadership Summit in Dallas and Teen Student Action Summit in Washington, D.C. among others for high school students.
I have been to several conferences between politics and church, and these events have been life-changing. There are many events similar to this for people with all types of interests, and I would encourage my fellow classmates to seek out opportunities related to topics that they are passionate about!
About the Writer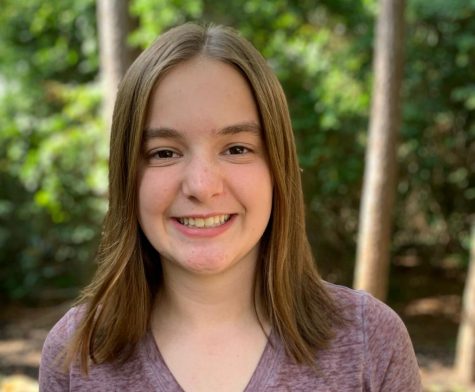 Emily Moore, Assistant Student Life & Features Editor
Emily Moore is a sophomore student aiming to sharpen her writing and editing skills through Mustang Monthly. Emily keeps busy at Kingwood High School mainly...