The Social Media Glow
Hang on for a minute...we're trying to find some more stories you might like.
People's faces typically glow when they use their phones due to the light of the screen shining on their face. As I look around my school, my room when my friends come over, or anywhere that students congregate, the vast majority of today's youth consists of glowing faces which cast themselves downward toward a small yet highly significant device. The appeal of social media and its nearly addictive qualities fascinate me, and I am interested in exploring the effects that social media will have on my generation. I have primarily noticed that the connections forged and maintained through these platforms cause students to shirk on being focused and task oriented as the prospect of "talking" to someone else over social media immerses them in an endless cycle of texting, scrolling and chatting. This isolated type of interaction leads to a self-worth determined by others along with a mind never being able to be at rest compromising students' health, physically and mentally. However, observing these situations has made me wonder how my generation of social media addicts will grow up to lead and create in a world of emerging technology and innovation, while still maintaining the crucial aspect of face-to-face conversation.
Stay tuned as we explore the impacts of Social Media on our culture.
About the Writer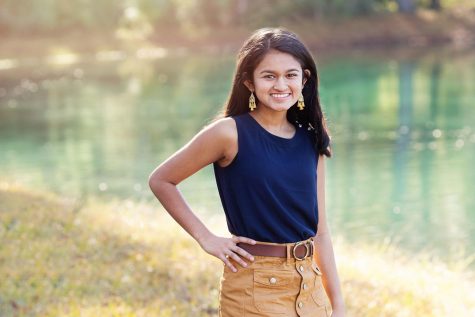 Neha Shaw, Editor-in-Chief
Neha Shaw, junior, is ecstatic to bring you Mustang Monthly's first full year! She enjoys putting pins on her bucket hat and snacking on chocolate chip...